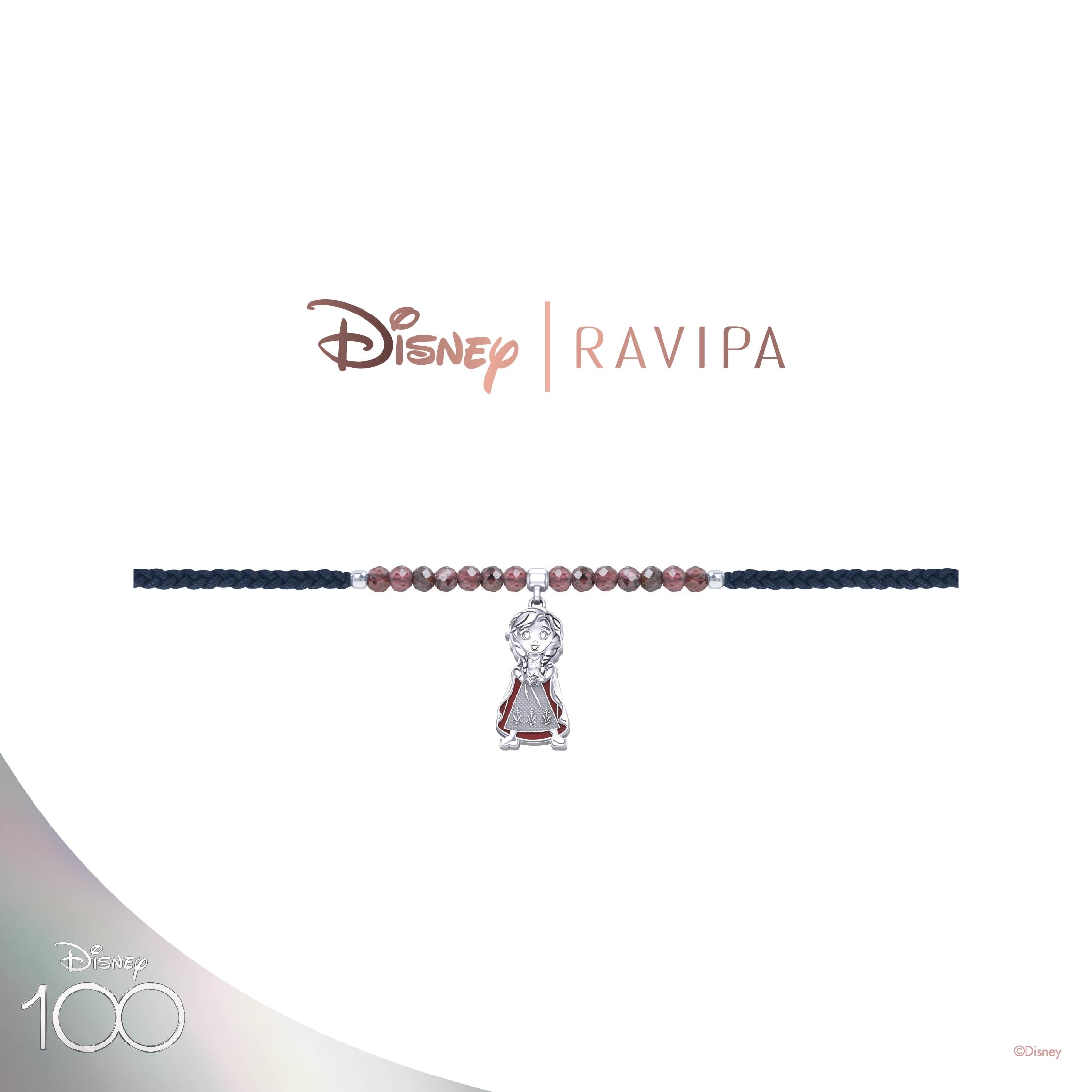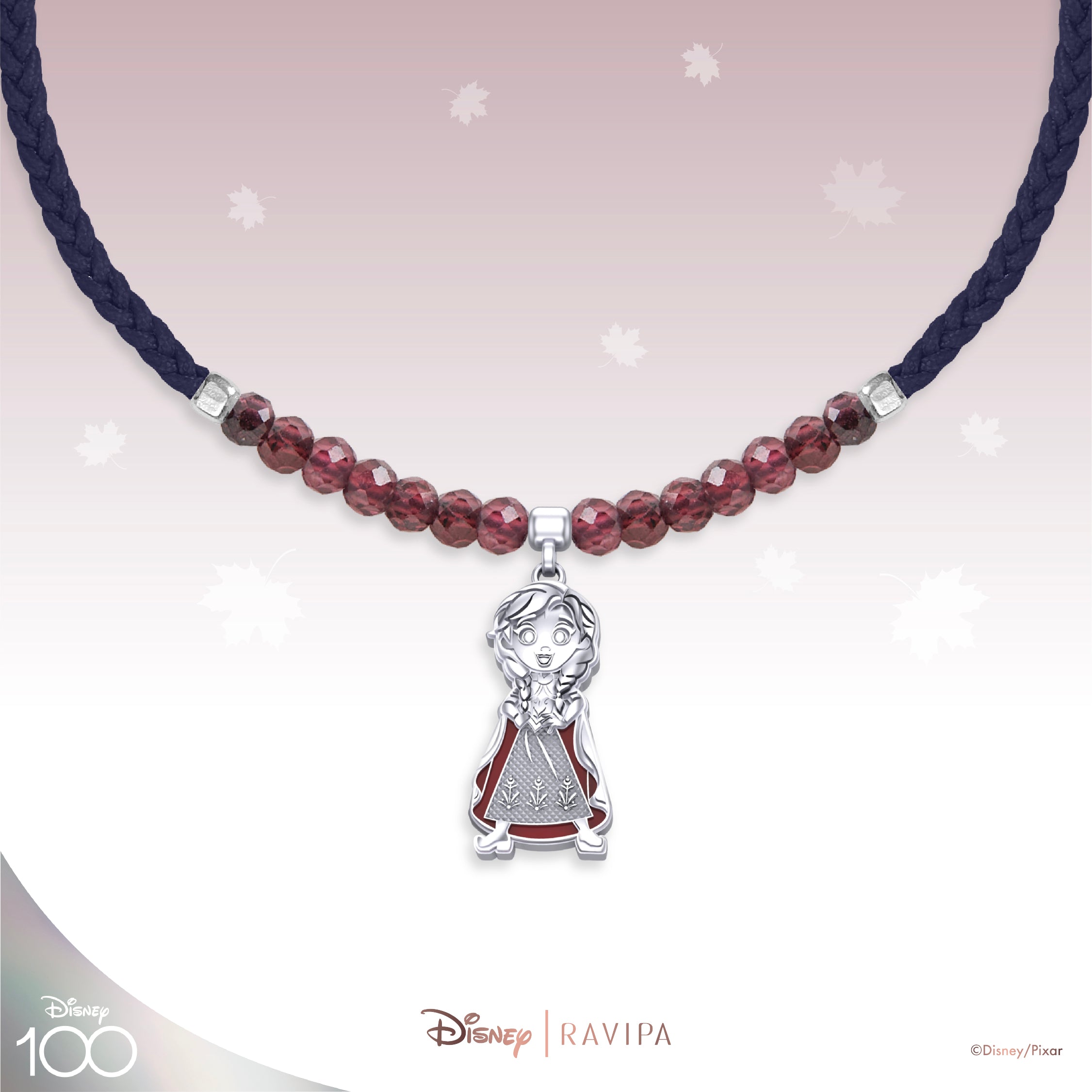 Anna 
Anna from the movie "Frozen" 
Anna is a compassionate, determined, and selfless princess. "Love is putting someone else's needs before yours."
The bracelet is made from the natural gemstone, Garnet. The Garnet brings the courage and hope to wearers. It also represents the purification, love, and passion. It also draws the determination and motivation, as well as, helps you to go through difficulties in your darkest times
Materials: 18K White Gold Plated, 925 Sterling Silver, Nickel Free (Non Allergenic).