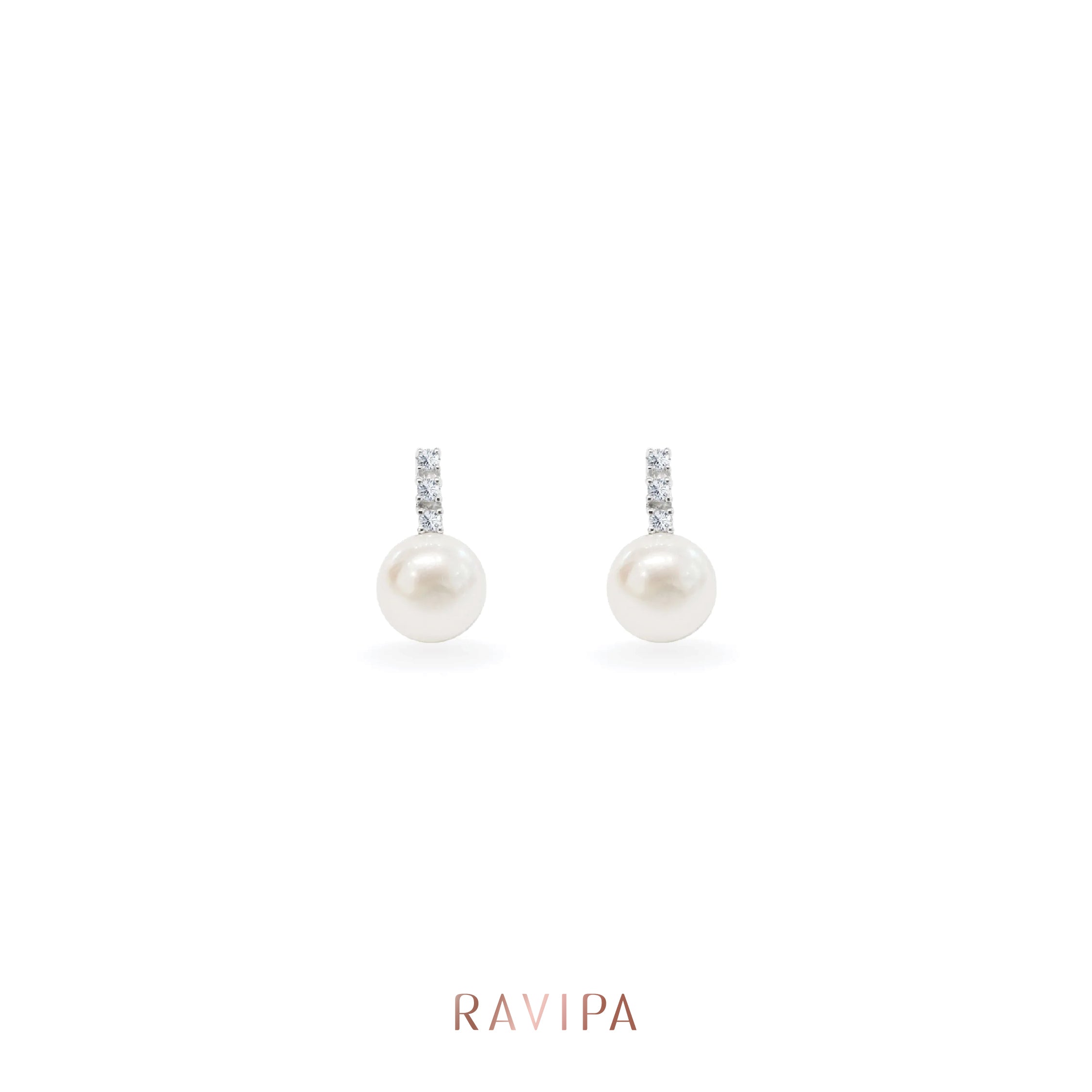 Tiny Diamond Pearl Earrings
Our pearls are always appropriate for any occasion which brings out a classy look and can be everyday wear, whether you are creating your own personal look or giving these beautiful pieces as a gift. RAVIPA Classic Pearl collection will make your day even more special.

Our jewelry are simple yet luxurious; timeless which is purposefully for everyday wear or for any special occasions. This masterfully crafted jewelry is offered for yourself or as a special gift for your special ones.

♡ Material : Natural pearl, AAA grade cubic zirconia, 925 sterling silver with 18k white gold plated and Nickel Free (Non Allergenic).

Tiny Diamond Pearl Earrings