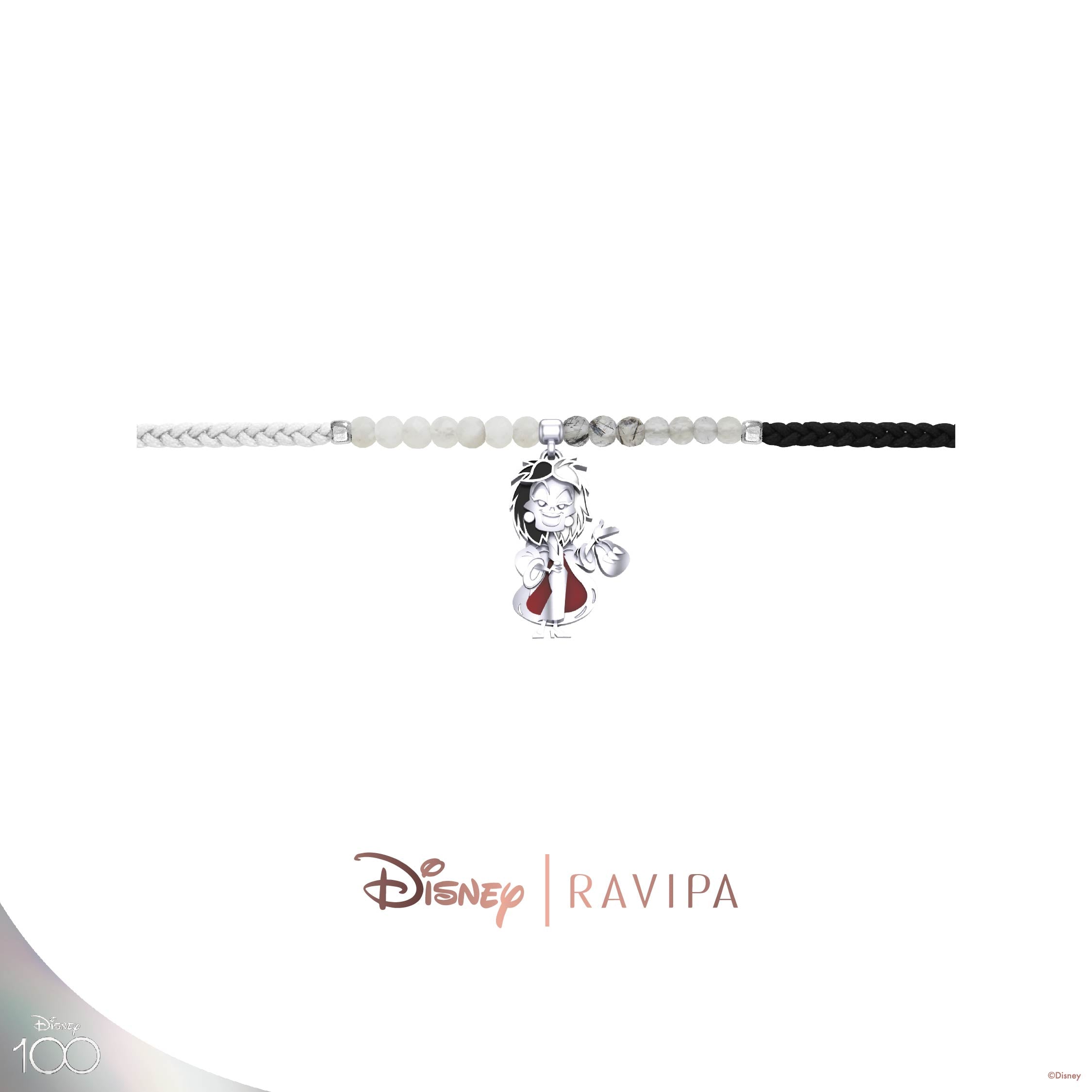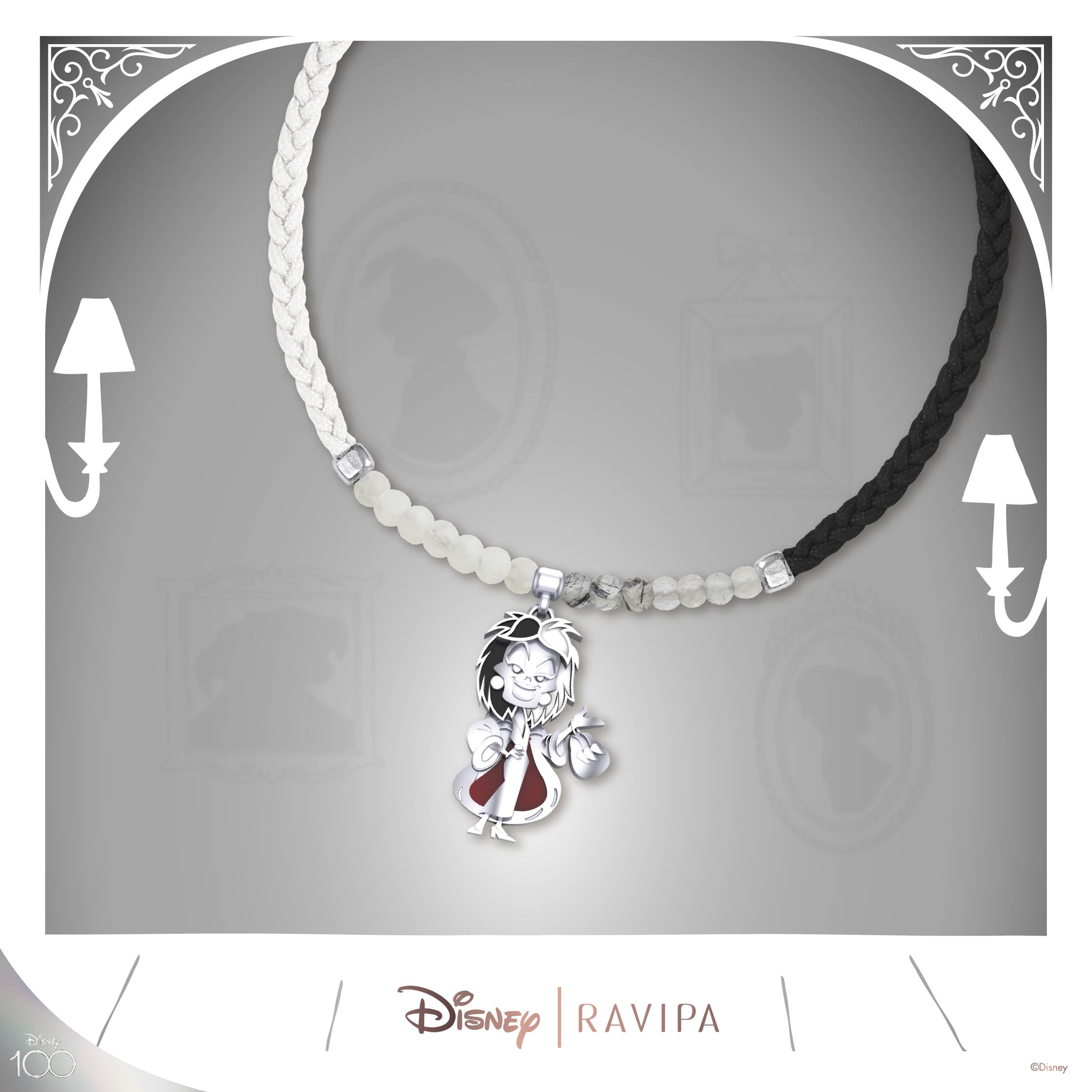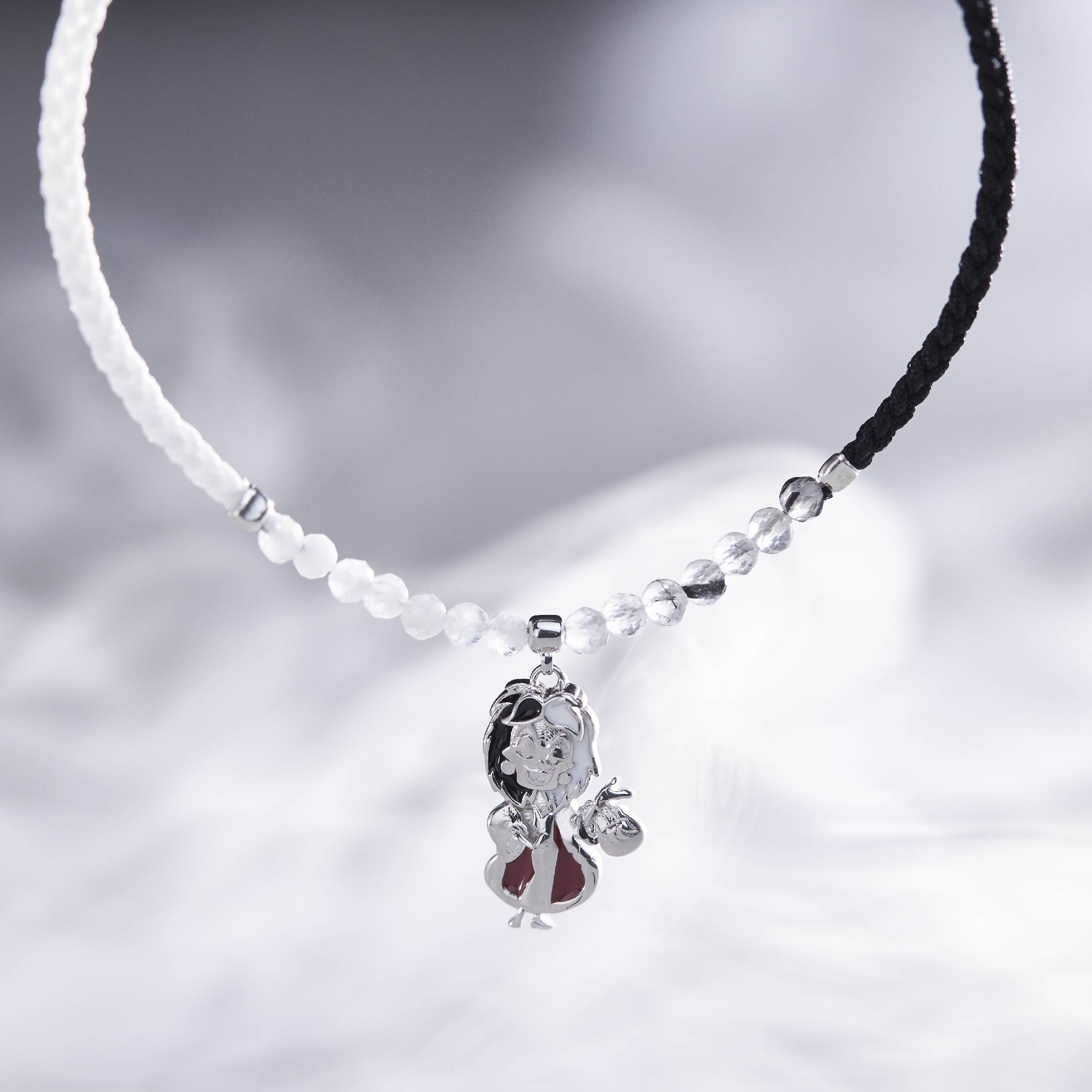 Disney 100 Cruella Bracelet
Cruella De Vil
"A new day brings new opportunities." - Cruella De Vil
Cruella De Vil from the movie "101 Dalmatians" 
Cruella De Vil is known as the villain with white and black hair. Originally, her birth name is Estella, a young girl who is incredibly talented and passionate about fashion. Estella dreams of being a famous fashion designer, but unfortunately she faces a big change by the death of her mother all of a sudden. Even though Estella becomes an orphan, she still chases her dream.
Finally, Estella has a chance to work for an authoritative fashion designer, Baroness Von Hellman, which is the turning point of her life. Estella changes her name to Cruella, and shines herself as a distinctive fashion designer who thinks outside the box, causing many people to remember Cruella De Vil.
RAVIPA brings this character to share the story through the bracelet. We select White Agate that helps you achieve a sense of balance and stability, and Black Rutile that helps your prestige and provides you with development in your career. It also attracts happiness to your household and repels danger and evil. 
Materials : Authentic gemstones, 18K White Gold Plated, 925 Sterling Silver, Nickel Free (Non-Allergenic) with the adjustable bracelet.
Disney 100 Cruella Bracelet