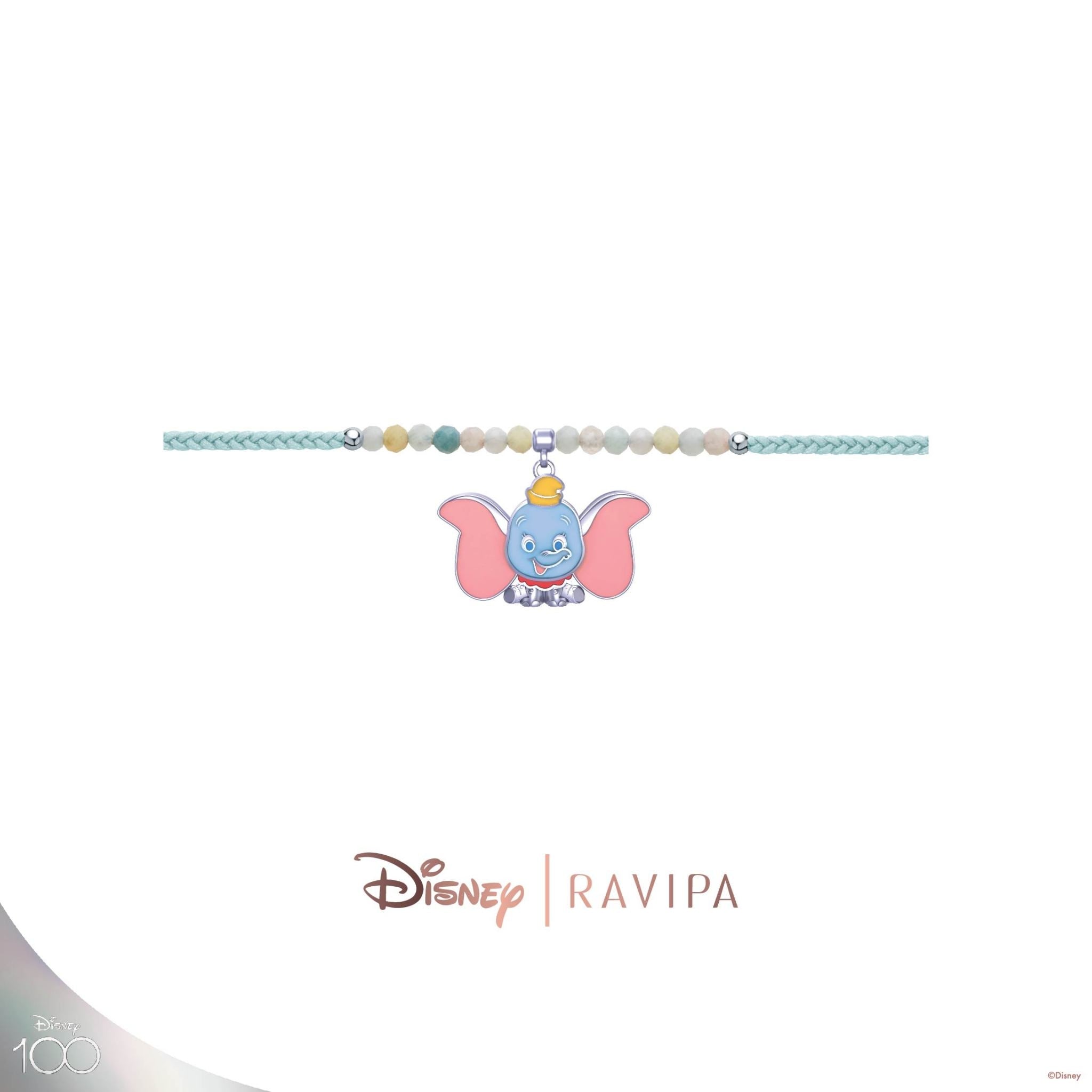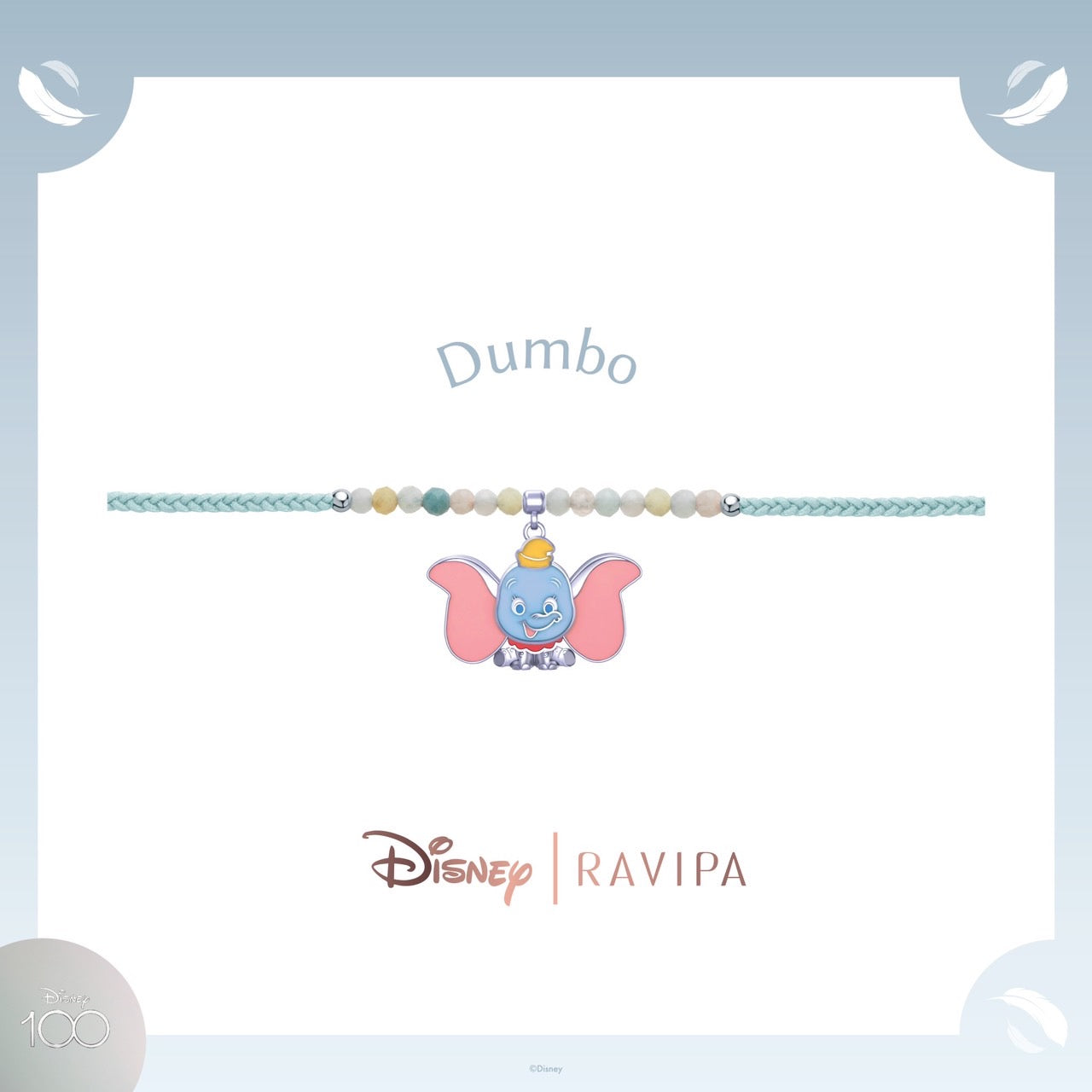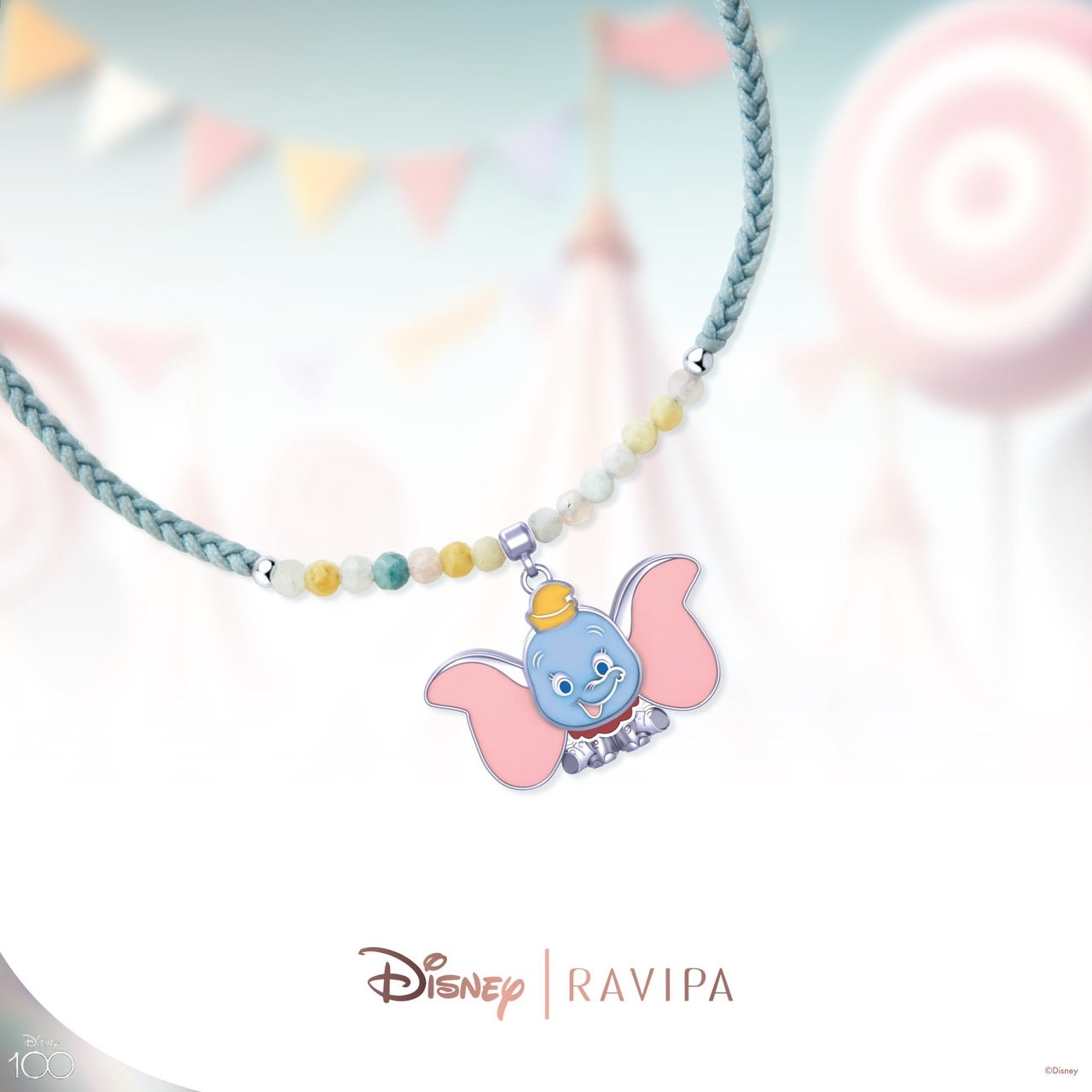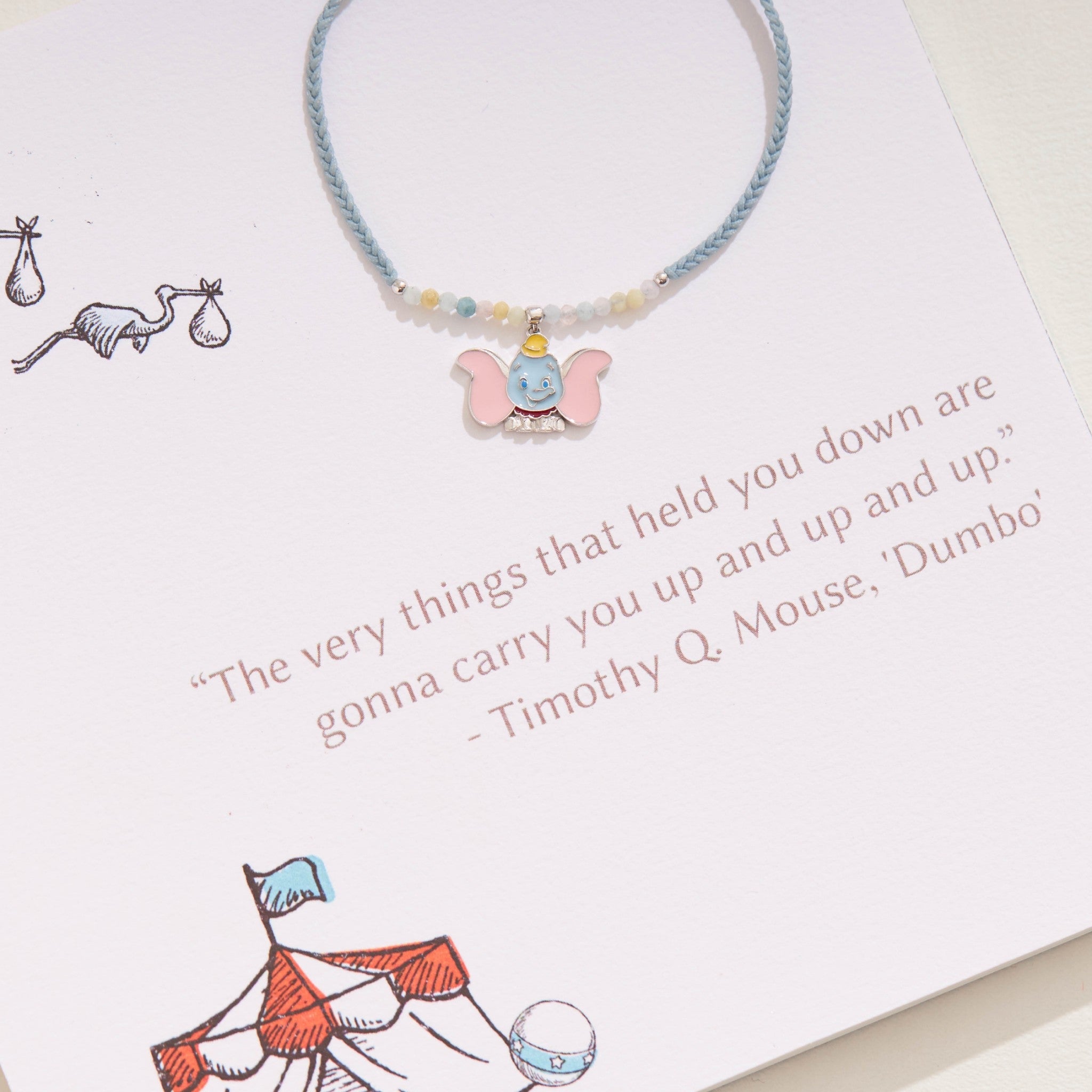 Disney 100 Dumbo Bracelet
Dumbo
"The very things that held you down are gonna carry you up and up and up." - Timothy Q. Mouse, Dumbo
Dumbo from the movie "Dumbo"
Dumbo is an adorable little elephant with big ears. He is playful and has a big heart, which can look past Timothy's appearance. In addition, Dumbo also believes in himself, so he finally realizes how special he is. Eventually, Dumbo can change from the big ears to the magic ears that allow him to fly. Dumbo is one of the beloved characters that inspires us to believe in ourselves and embrace what makes us unique.
Dumbo's gemstone is
Beryl that
helps protect against negative energy, and bring good luck. It also helps to encourage you to promote spiritual growth and enlightenment.


Materials : Authentic gemstones, 18K White Gold Plated, 925 Sterling Silver, Nickel Free (Non-Allergenic) with the adjustable bracelet.
Disney 100 Dumbo Bracelet