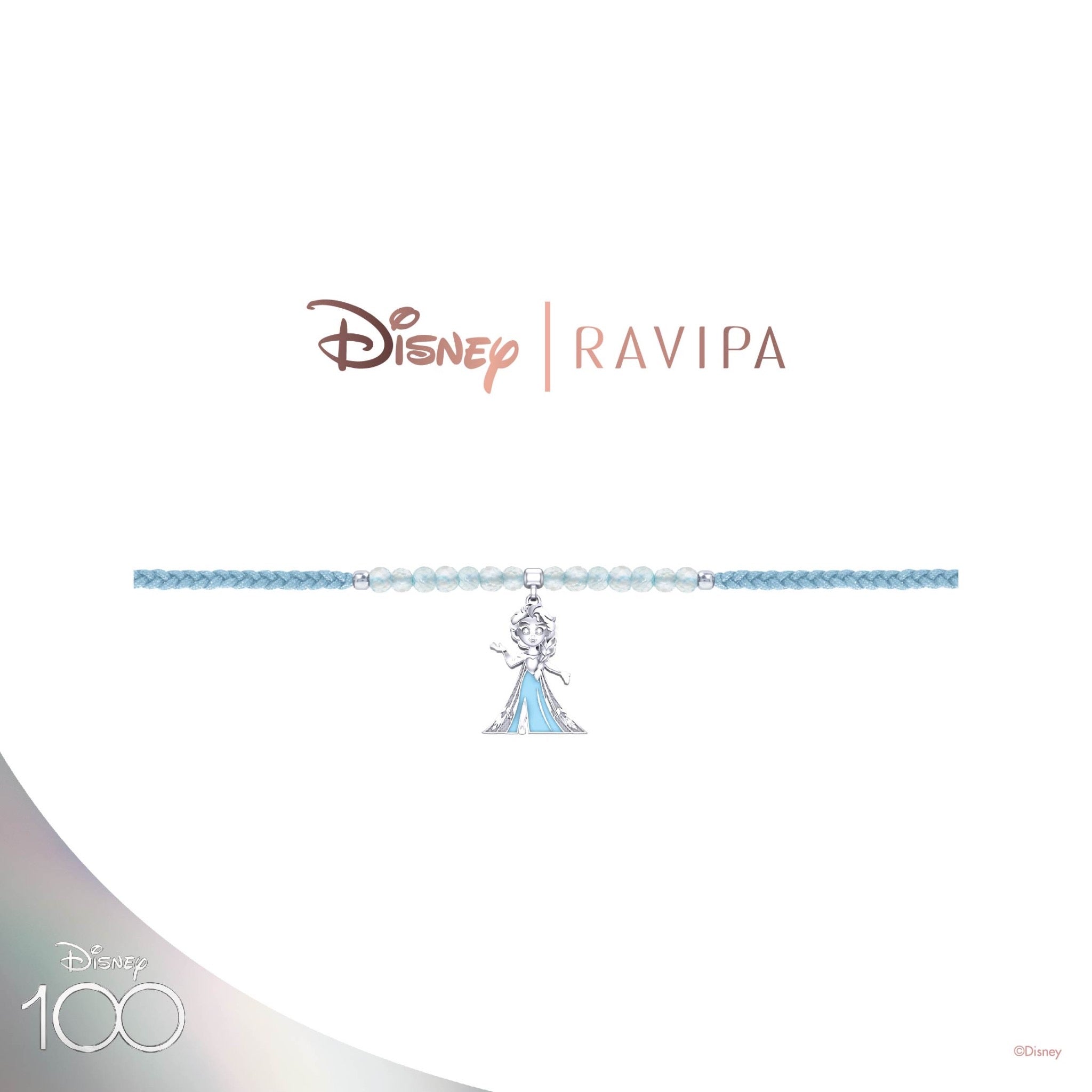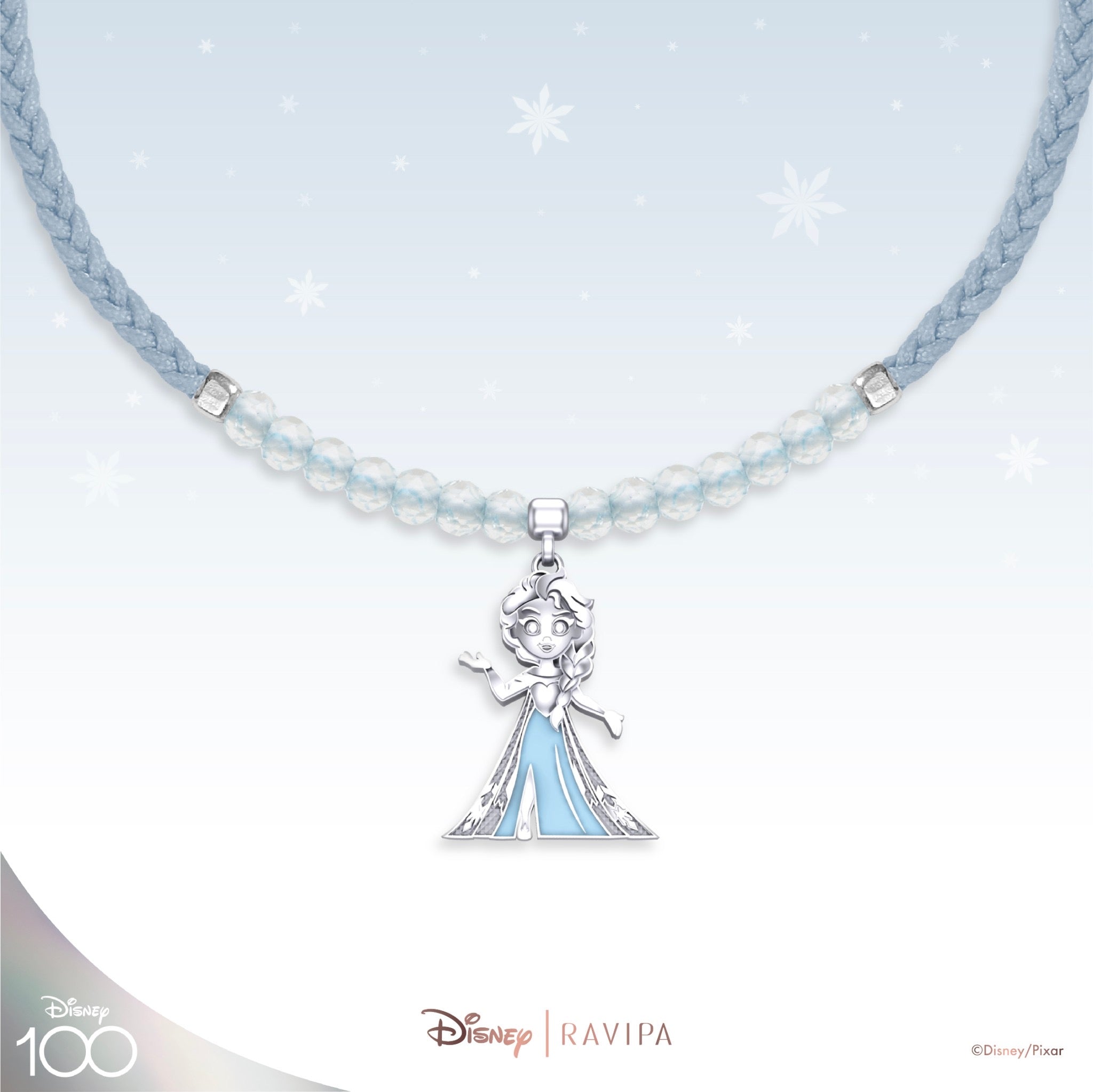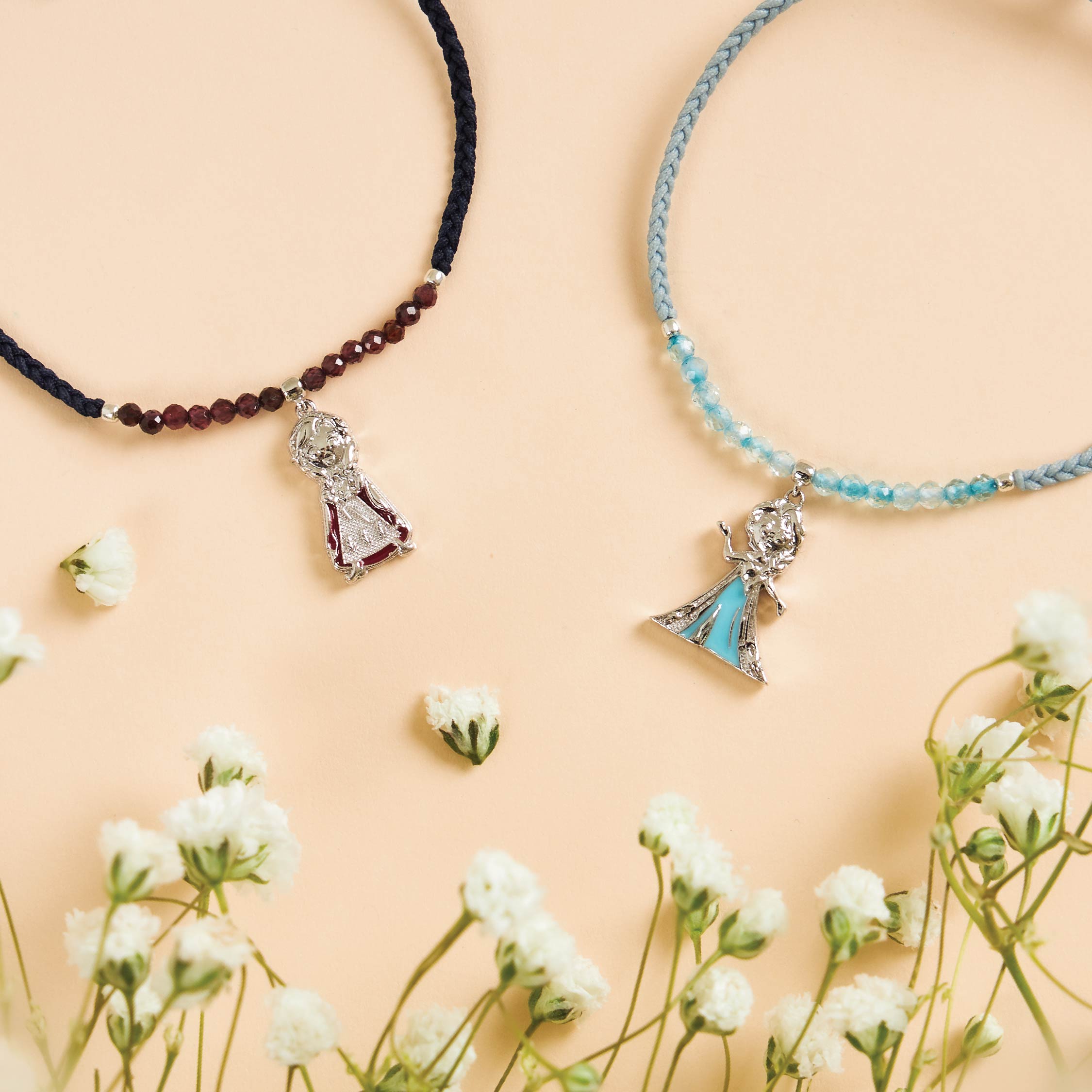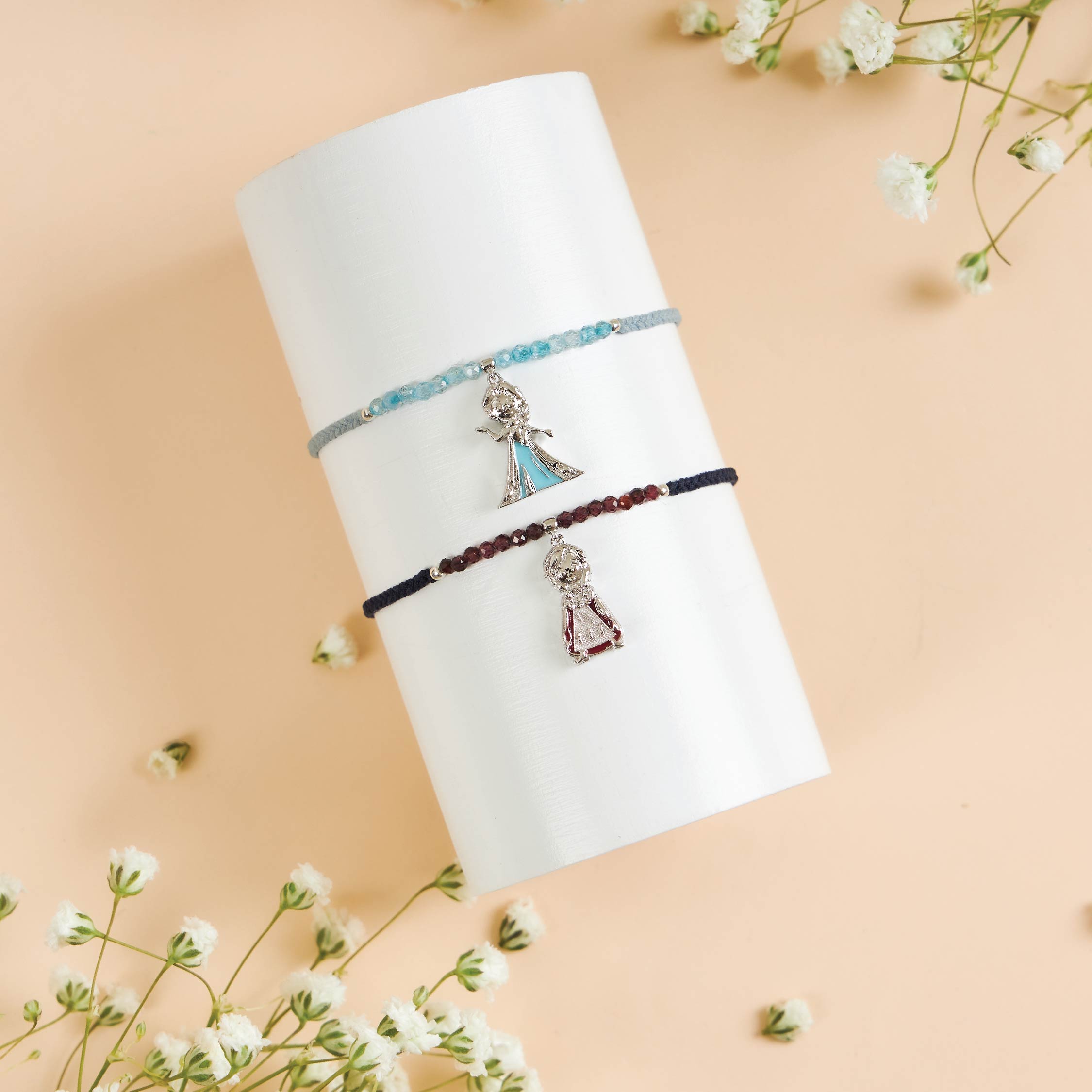 Elsa
Elsa from the movie "Frozen"
Elsa is a strong-willed, independent, and protective princess. "Fear will be your enemy if you let it be."
The bracelet is made from the natural gemstone, Blue Topaz. The Blue Topaz overturns the negative to positive energy. Also, it allows you to make the right decisions and strengthen your spiritual and physical power.
Materials: 18K White Gold Plated, 925 Sterling Silver, Nickel Free (Non Allergenic).