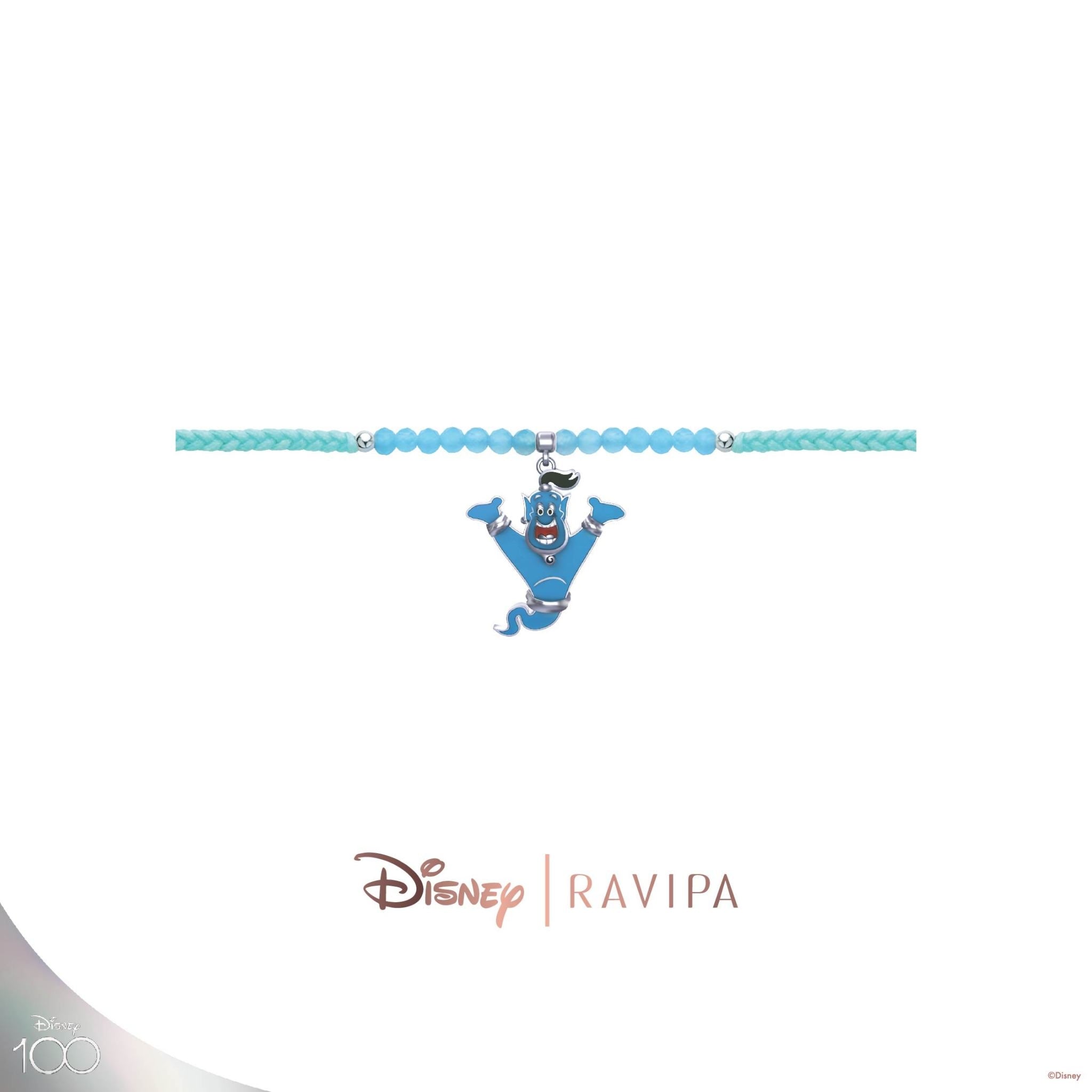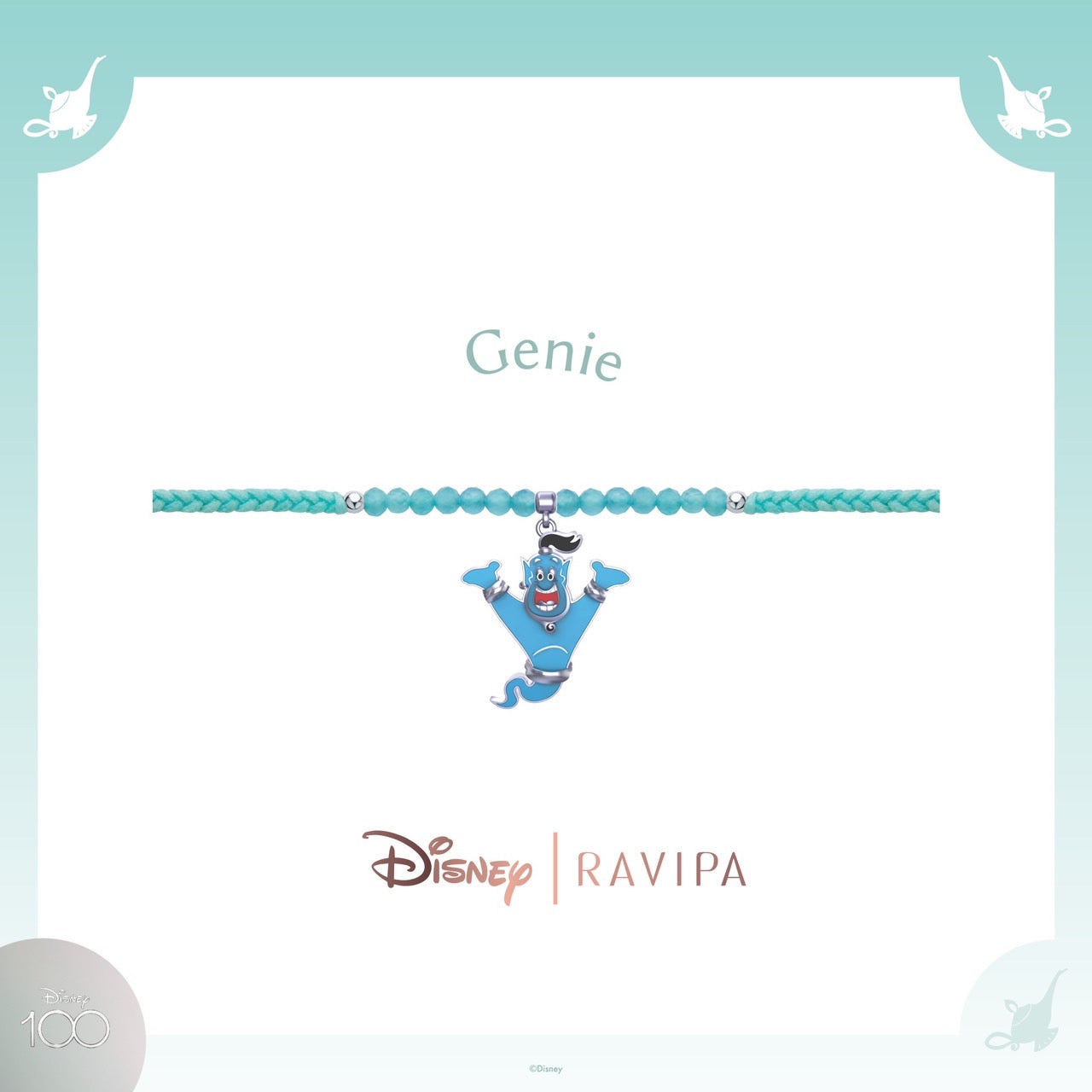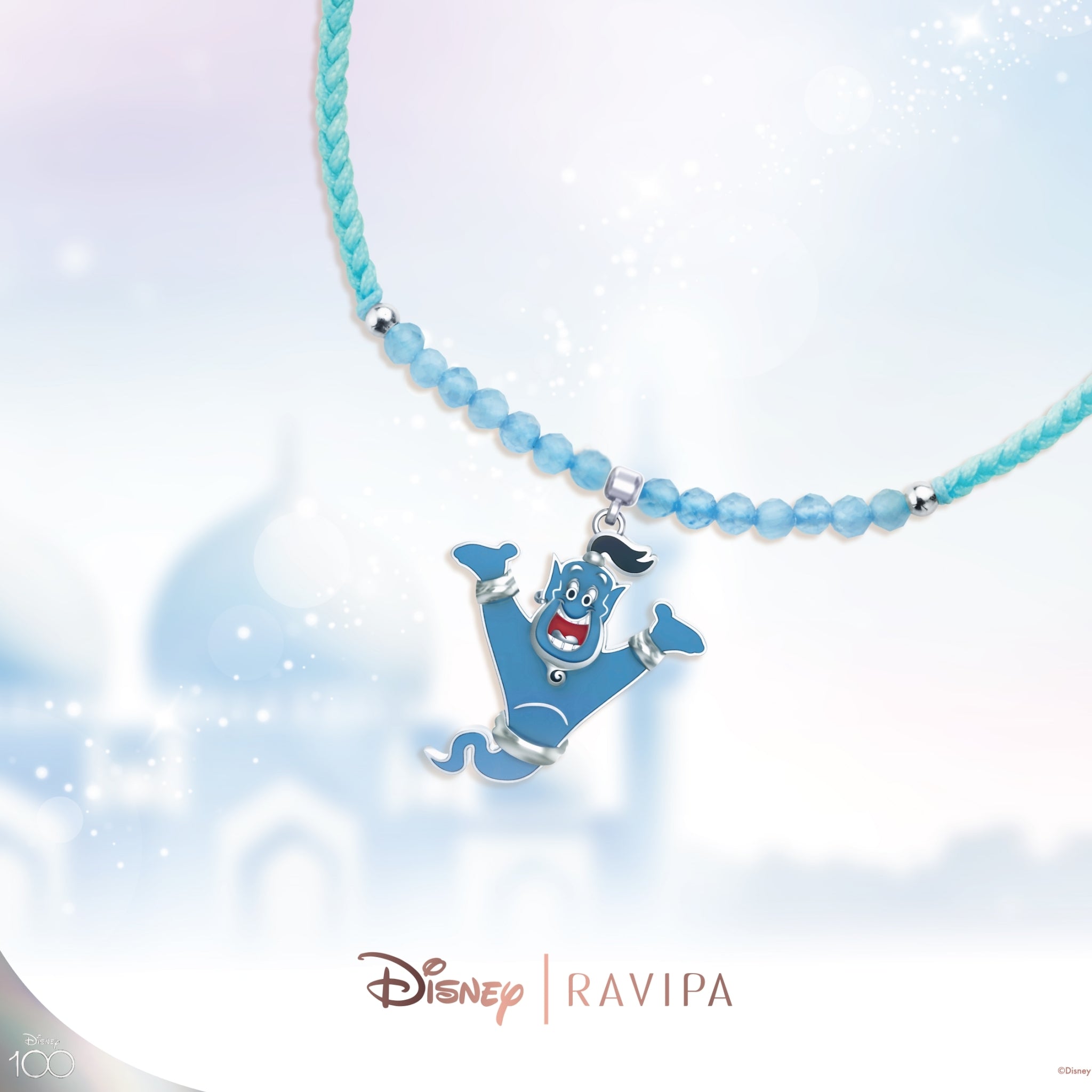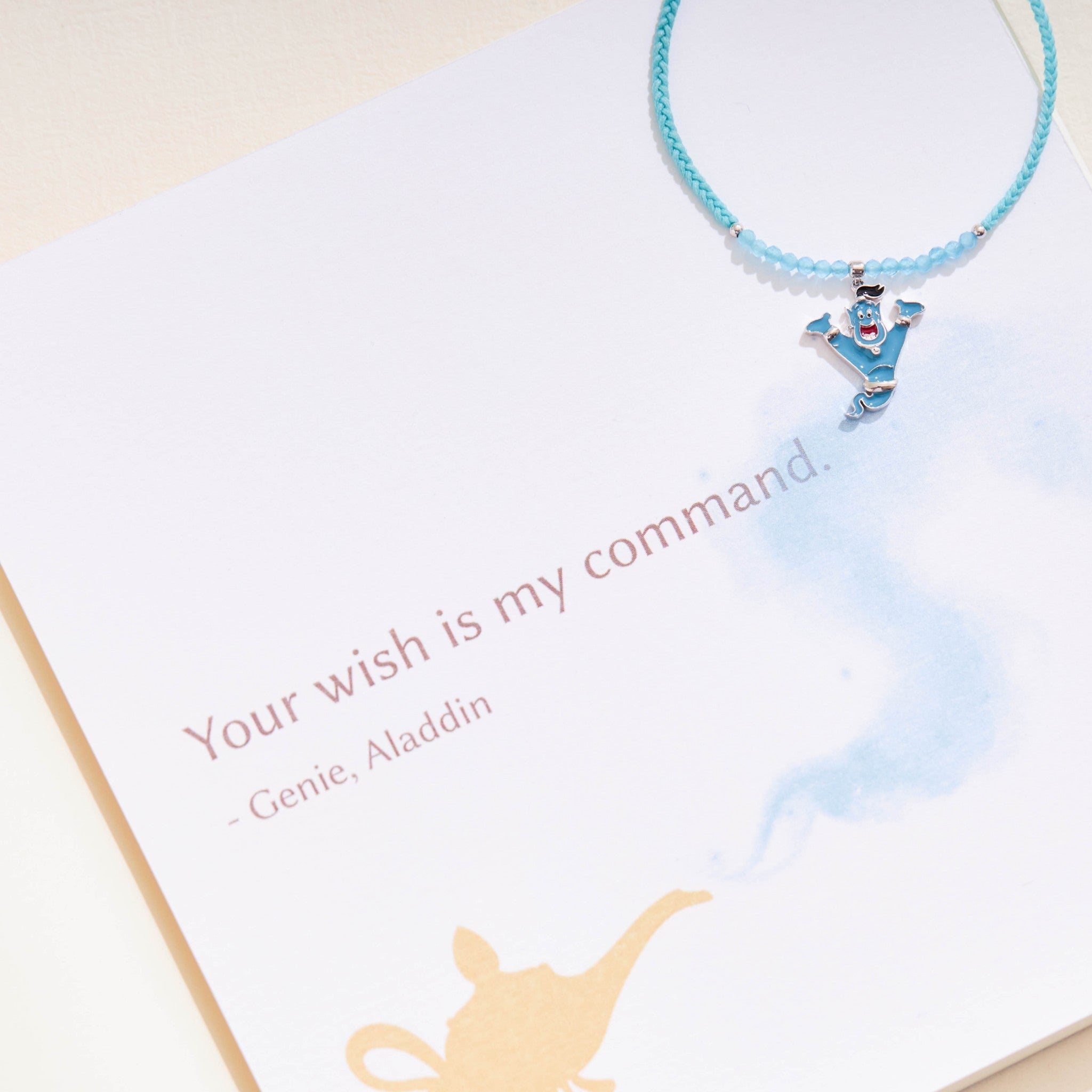 Disney 100 Genie Bracelet
Genie 
"No matter what anyone says, you will always be a prince to me." - Genie
Genie from the movie "Aladdin"
The Genie is extremely powerful which can shape-shift and grant other's wishes—grant three wishes to a master. Genie is also excitable and always does anything to make others laugh. He is a devoted friend who can do everything for Aladdin. For these reasons, Genie is one of the most notable characters that gets many loves.  
Genie's gemstone is Blue Jade that helps you remain calm even when you are stressed. It also inspires you to see the big picture.
Materials : Authentic gemstones, 18K White Gold Plated, 925 Sterling Silver, Nickel Free (Non-Allergenic) with the adjustable bracelet.
Disney 100 Genie Bracelet