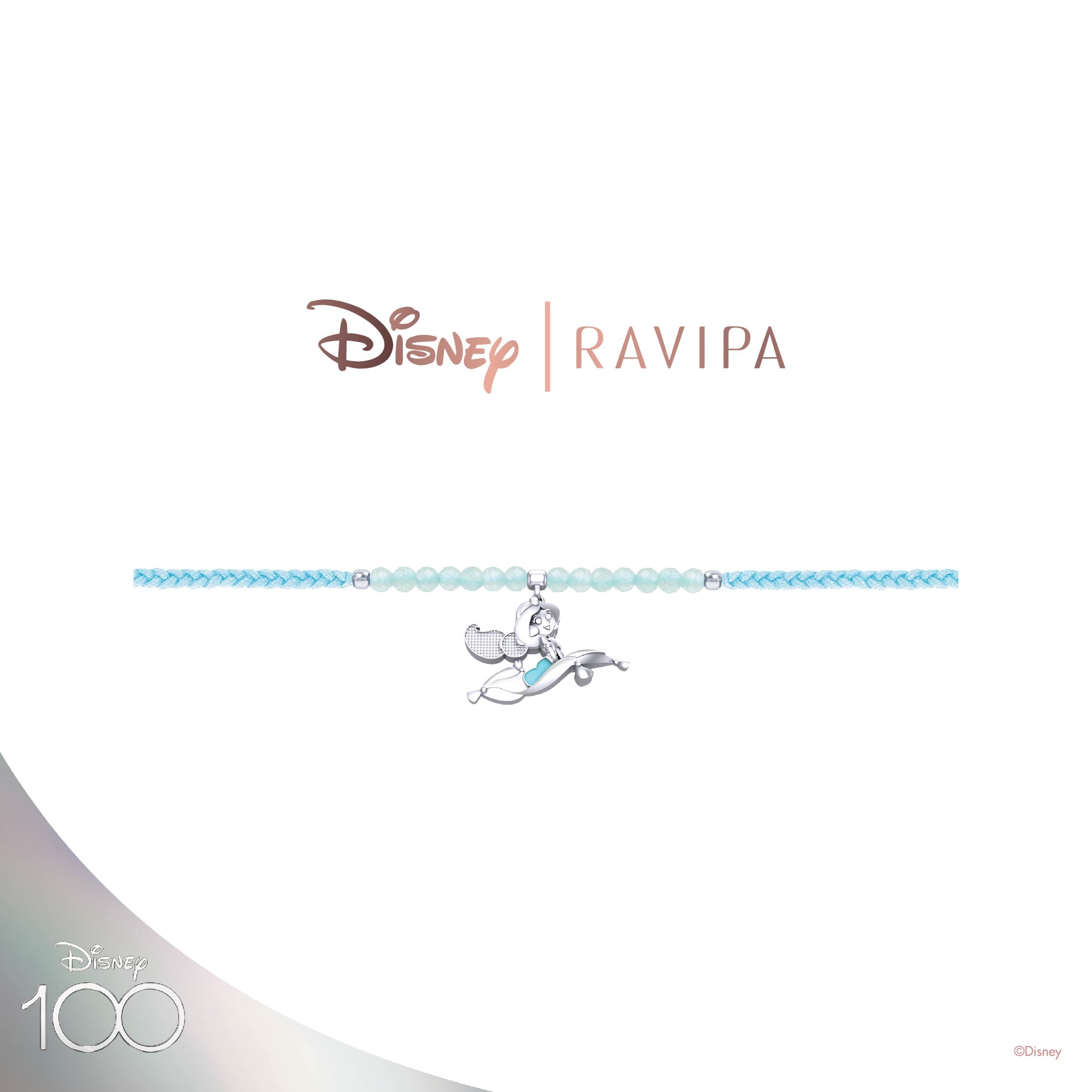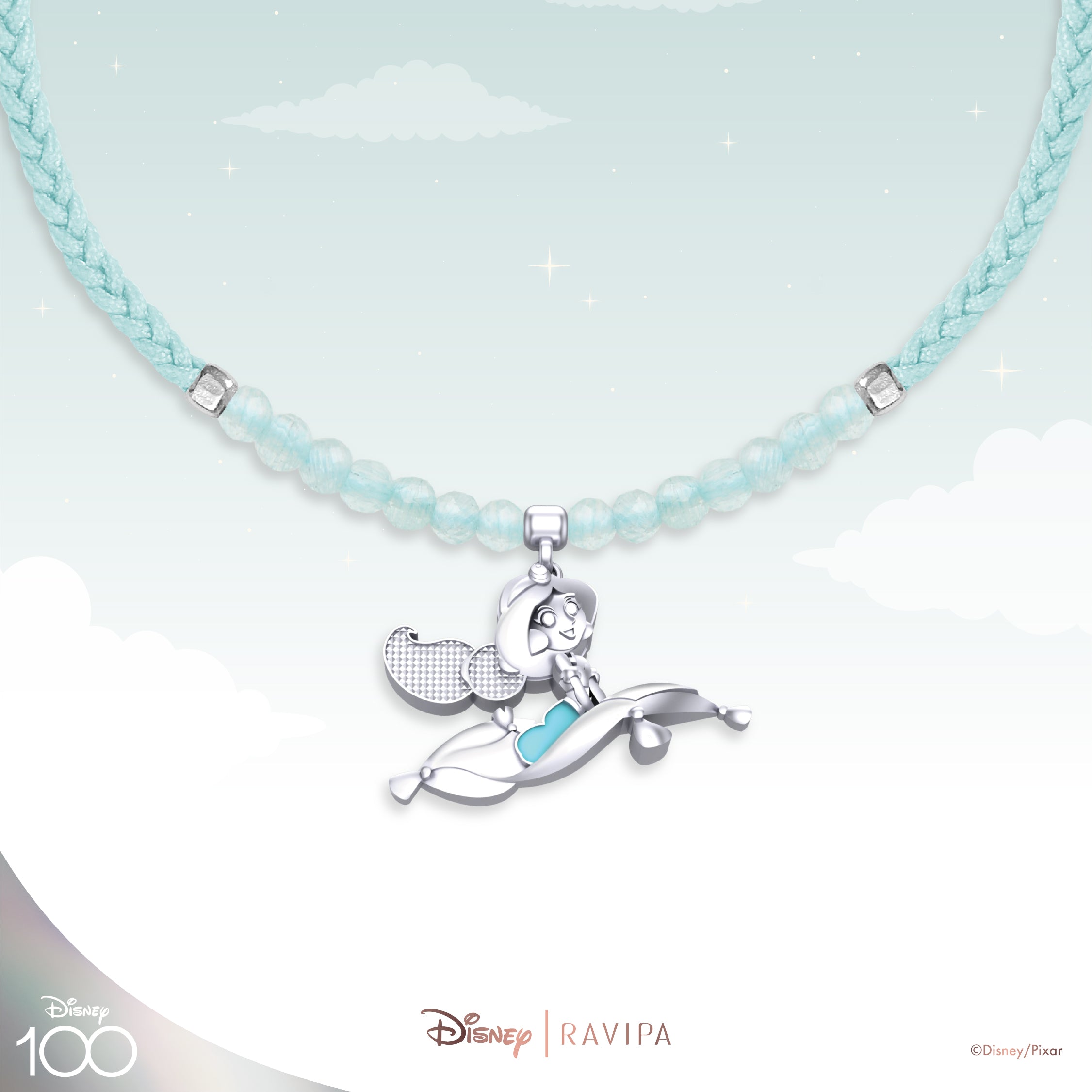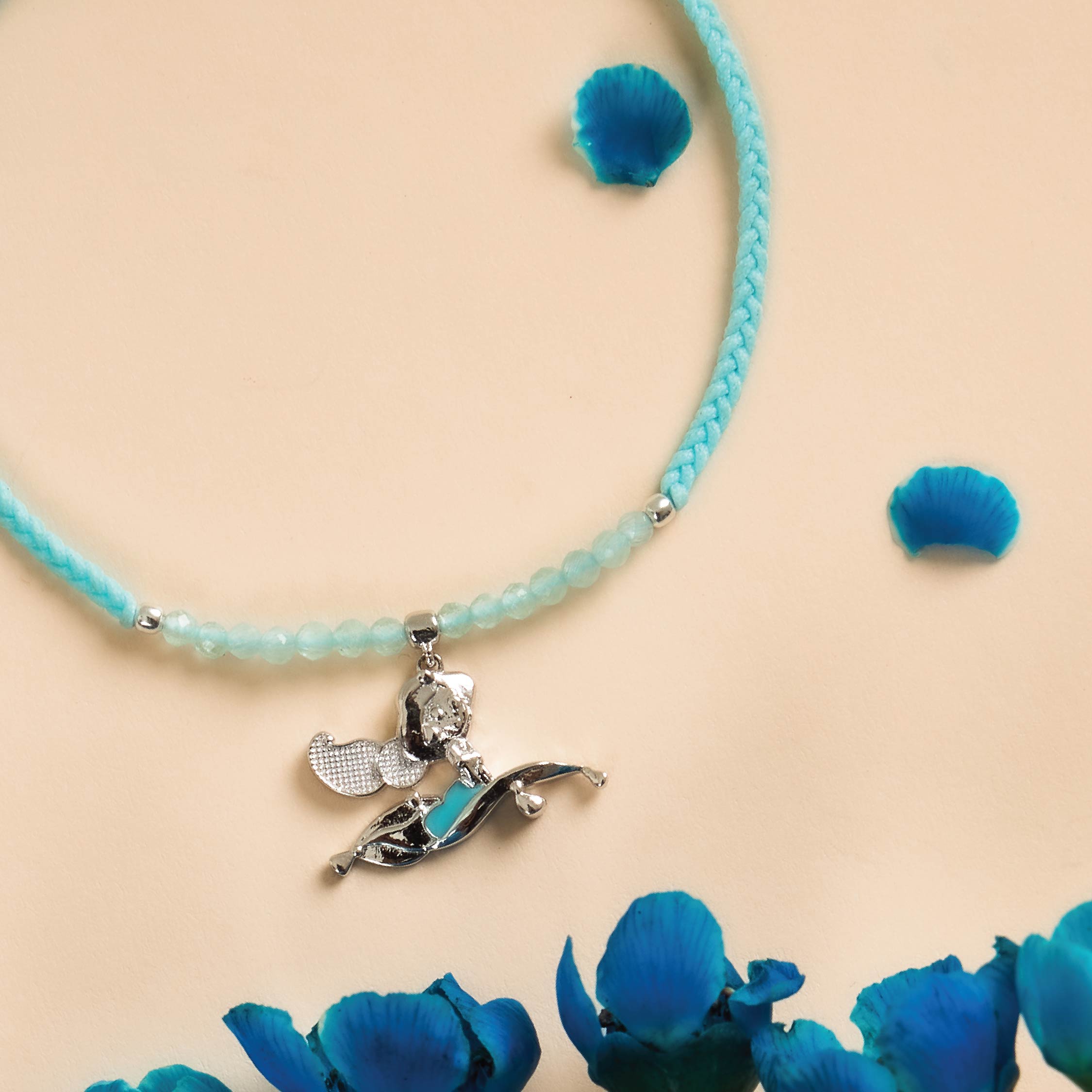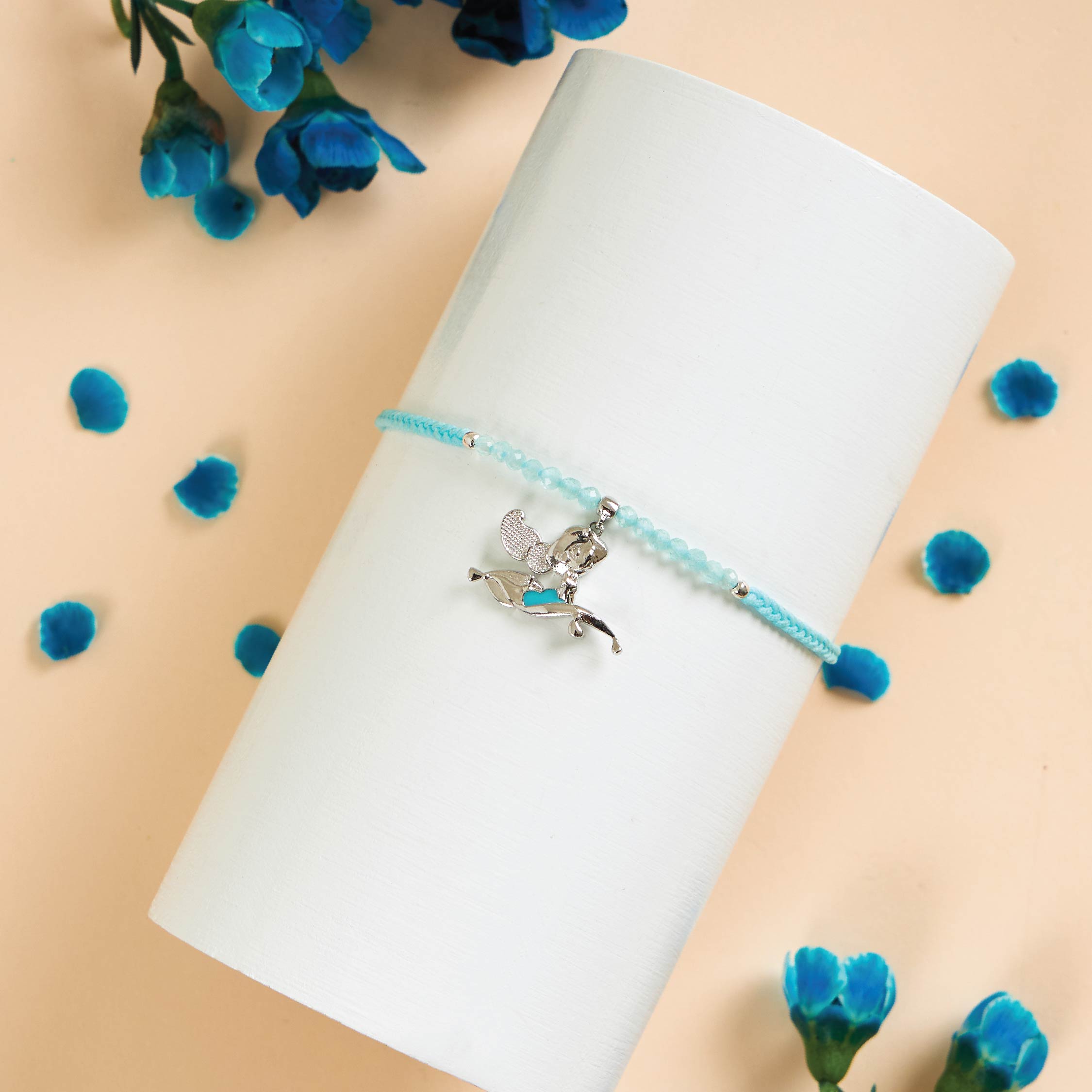 Disney 100 Jasmine Bracelet
Jasmine
Jasmine from the movie "Aladdin"
Jasmine is a helpful, confident, and caring princess.  "Sometimes you just have to take a risk."

The bracelet is made from the natural gemstone, Sky Blue Topaz. The Sky Blue Topaz helps to unleash your intellectual capability. It also attracts a bright energy, wealth, prosperity, and success. It is well-known as the gemstone promoting self-confidence, enthusiasm, and motivation in order to achieve your goals.
Materials: 18K White Gold Plated, 925 Sterling Silver, Nickel Free (Non Allergenic).
Disney 100 Jasmine Bracelet