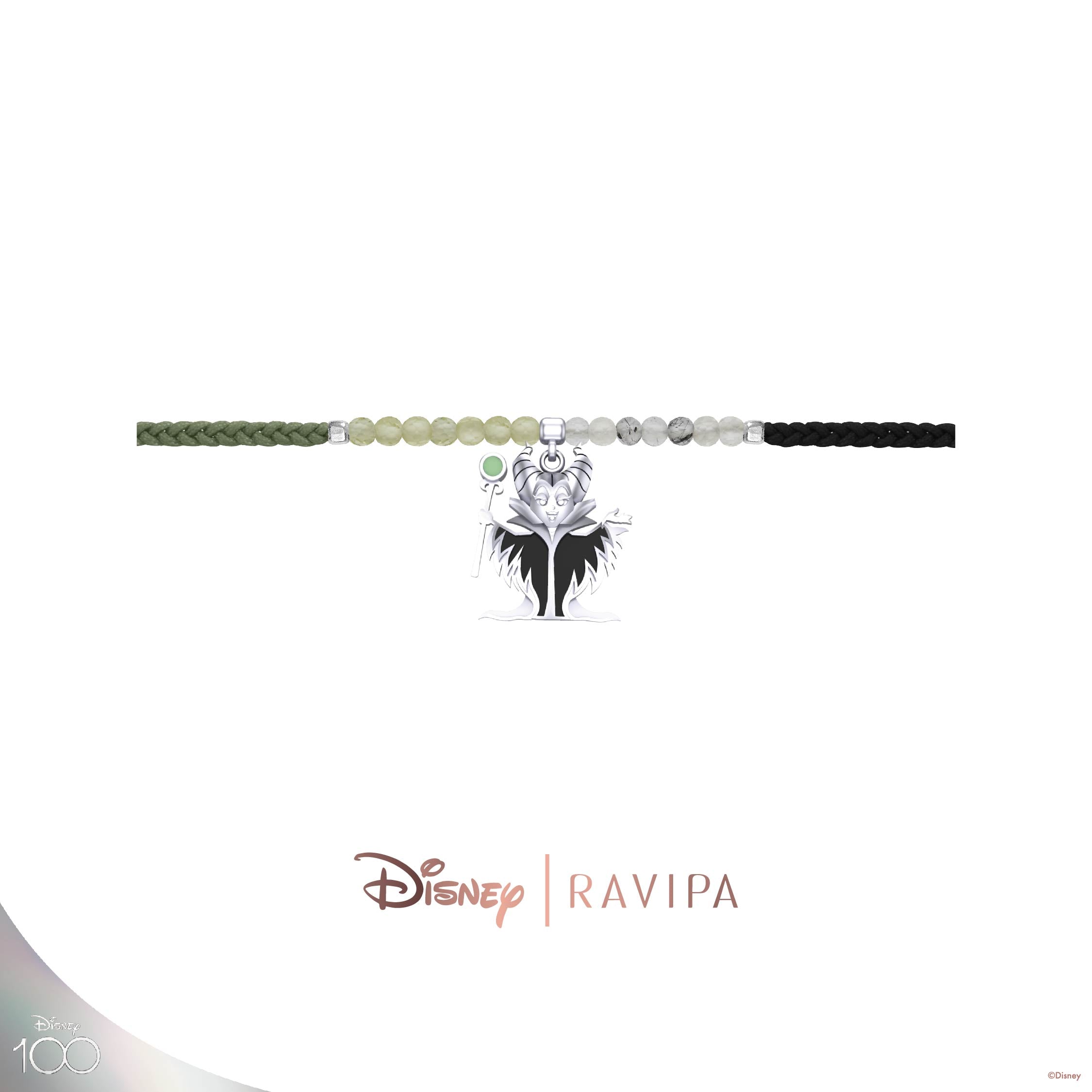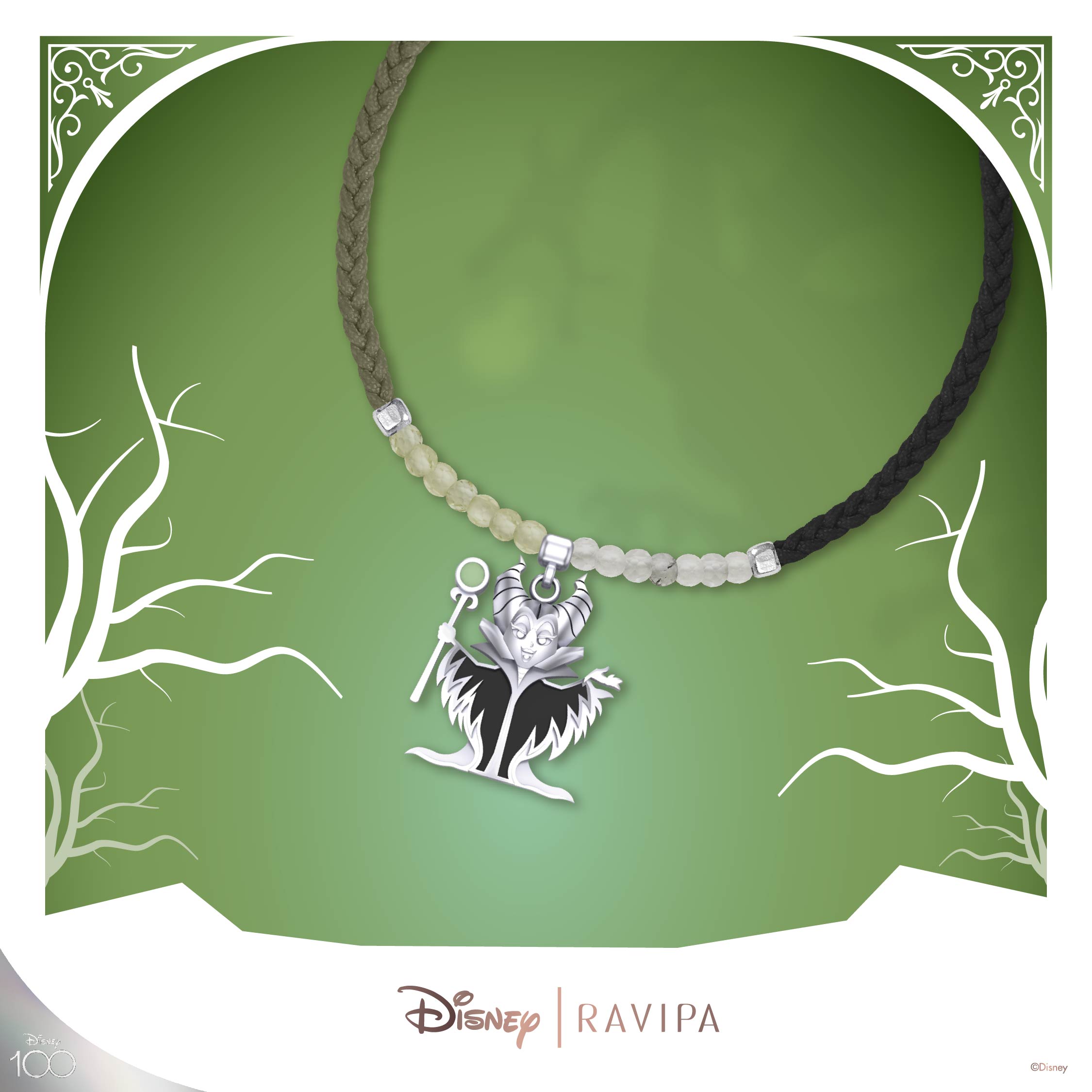 Disney 100 Maleficent Bracelet
Maleficent
"I swear, no harm will come to you as long as I live." - Maleficent
Maleficent from the movie "Sleeping Beauty" 


Maleficent, known as the mistress of all evil, is a beautiful young woman with a pure heart. Until one day, Maleficent was betrayed by her lover, Stefan, when he poisoned and cut off her powerful wings. Therefore, Maleficent is heartbroken and shattered that ultimately turns her pure heart to stone. 
Although many people have remembered that Maleficent curses Aurora into the sleeping princess, she is the one who brings Aurora back to life. Maleficent risks her life to help break the curse for Aurora. Because of her pure heart that loves Aurora like her own daughter, eventually the miracle happens.
RAVIPA brings this character to share the story through the bracelet. We meticulously select Peridot that is associated with kindness, peacefulness, and restful sleep and Black Rutile that helps your prestige and provides you with development in your career. It also helps to earn the respect of others.
Materials : Authentic gemstones, 18K White Gold Plated, 925 Sterling Silver, Nickel Free (Non-Allergenic) with the adjustable bracelet.
Disney 100 Maleficent Bracelet