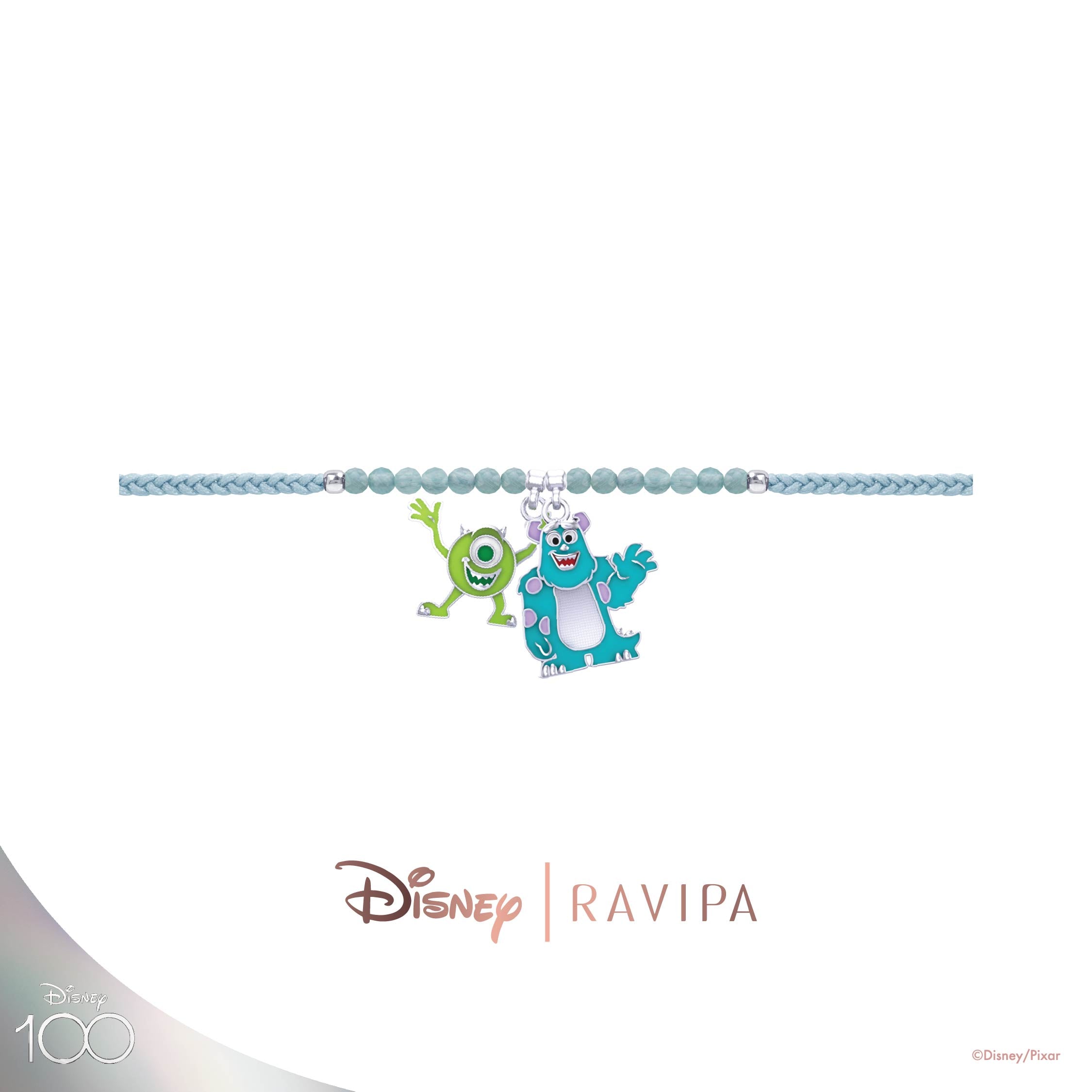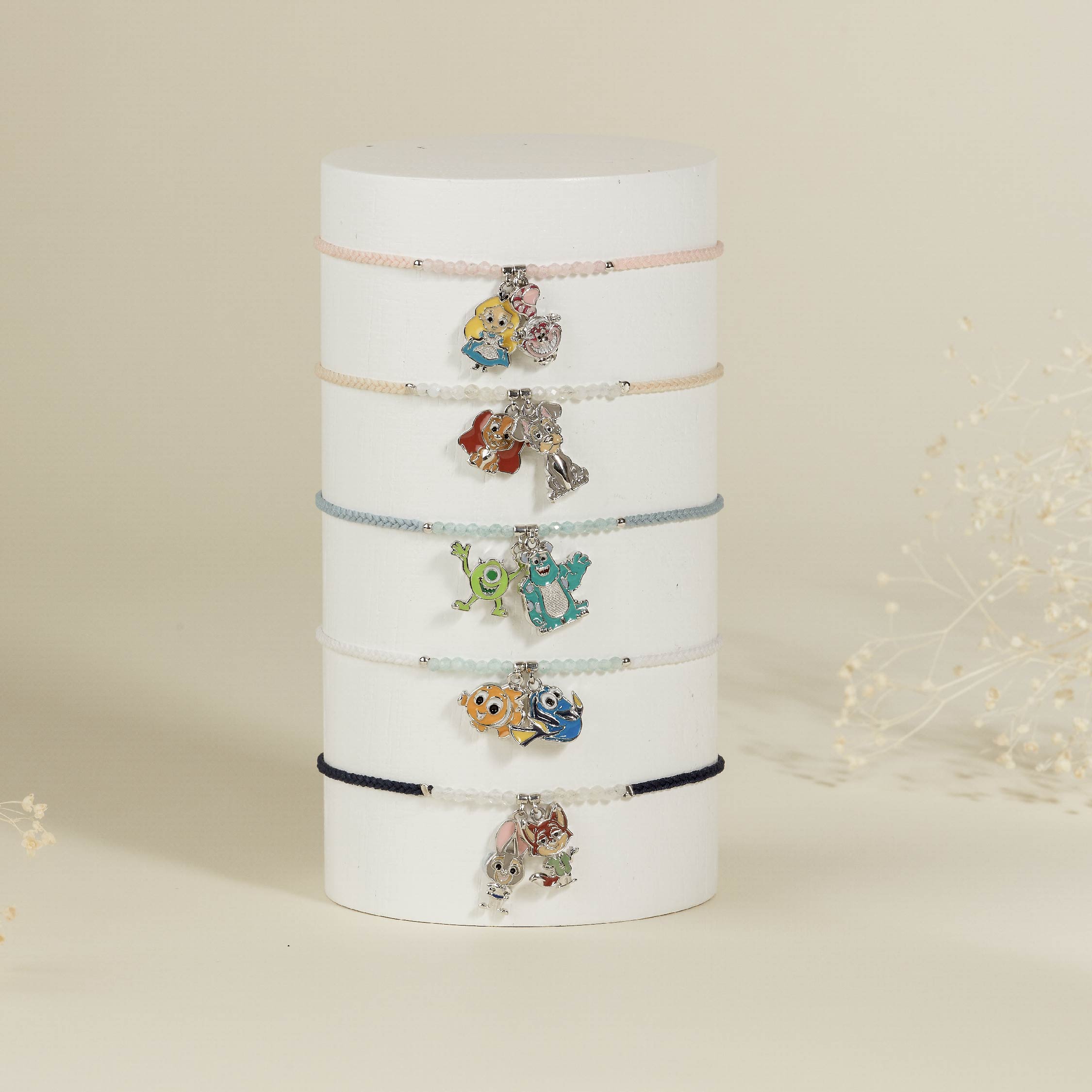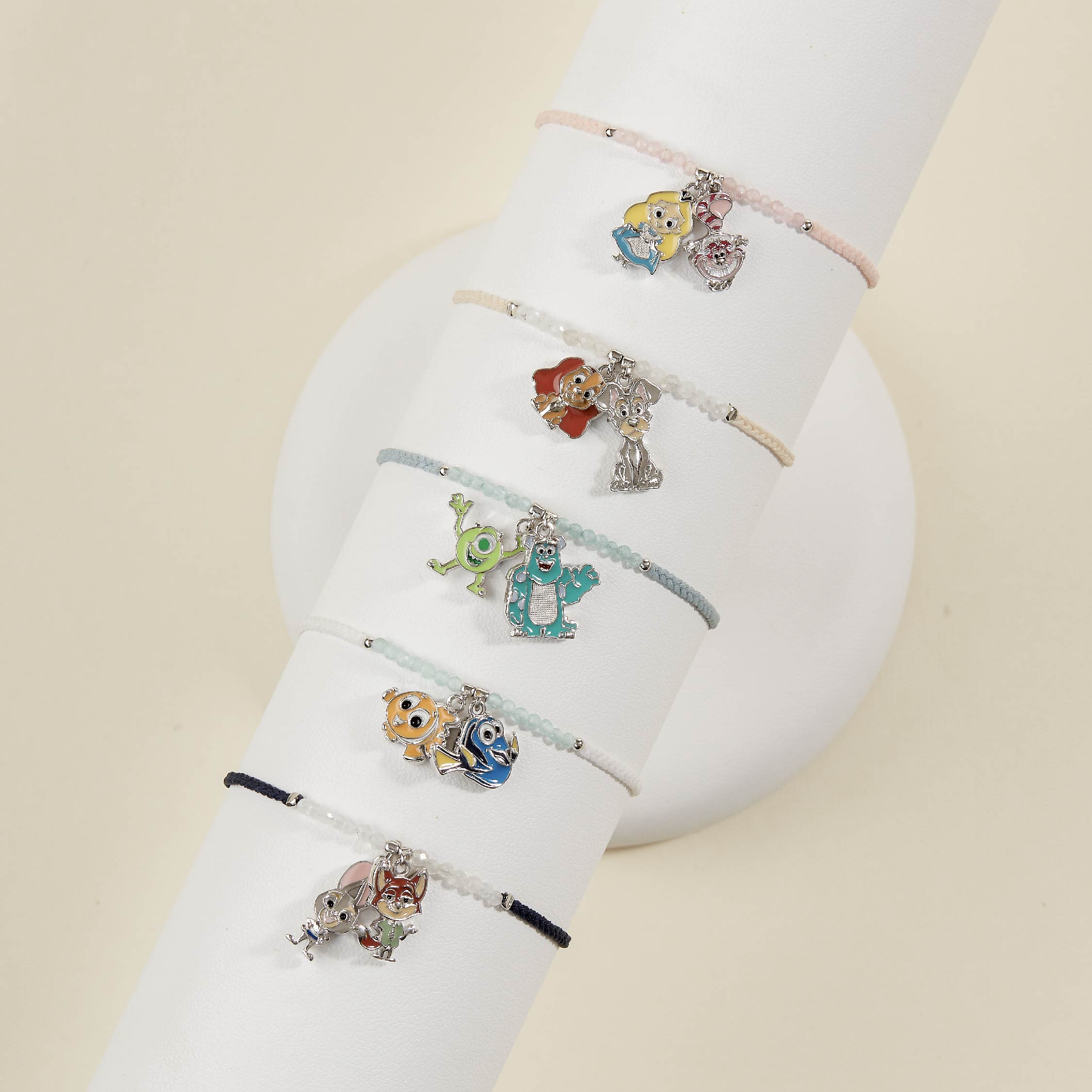 Disney 100 Mike & Sulley Bracelet
Mike and Sulley
"I wouldn't have nothing if I didn't have you." – Mike said to Sulley
Mike and Sulley from "Monsters, Inc."
Mike Wazowski and James P. Sullivan, or Sulley, are inseparable companions who always give each other a shoulder to cry on during moments of difficulty. Sulley is the best friend who encourages Mike to believe in himself while Mike is an enduring friend who constantly supports Sulley no matter what challenges Sulley has faced. Through the adventures, their relationship becomes stronger, and they never leave one another behind. They also embrace each other's true selves and values, and accept each other's differences. The strong bond of their friendship between Mike and Sulley is a heartwarming reminder that having a true friend is one of life's most precious treasures.
For the Mike & Sulley bracelet, we meticulously select
Sky Blue Topaz
, which unleashes your intellectual capability and also attracts bright energy, wealth, prosperity, and success. It is known to promote self-confidence, enthusiasm, and motivation in order to achieve your goals. Moreover, this design also features a sterling silver plated with 18K white gold necklace decorated with a loveable Mike & Sulley charm.
Disney 100 Mike & Sulley Bracelet