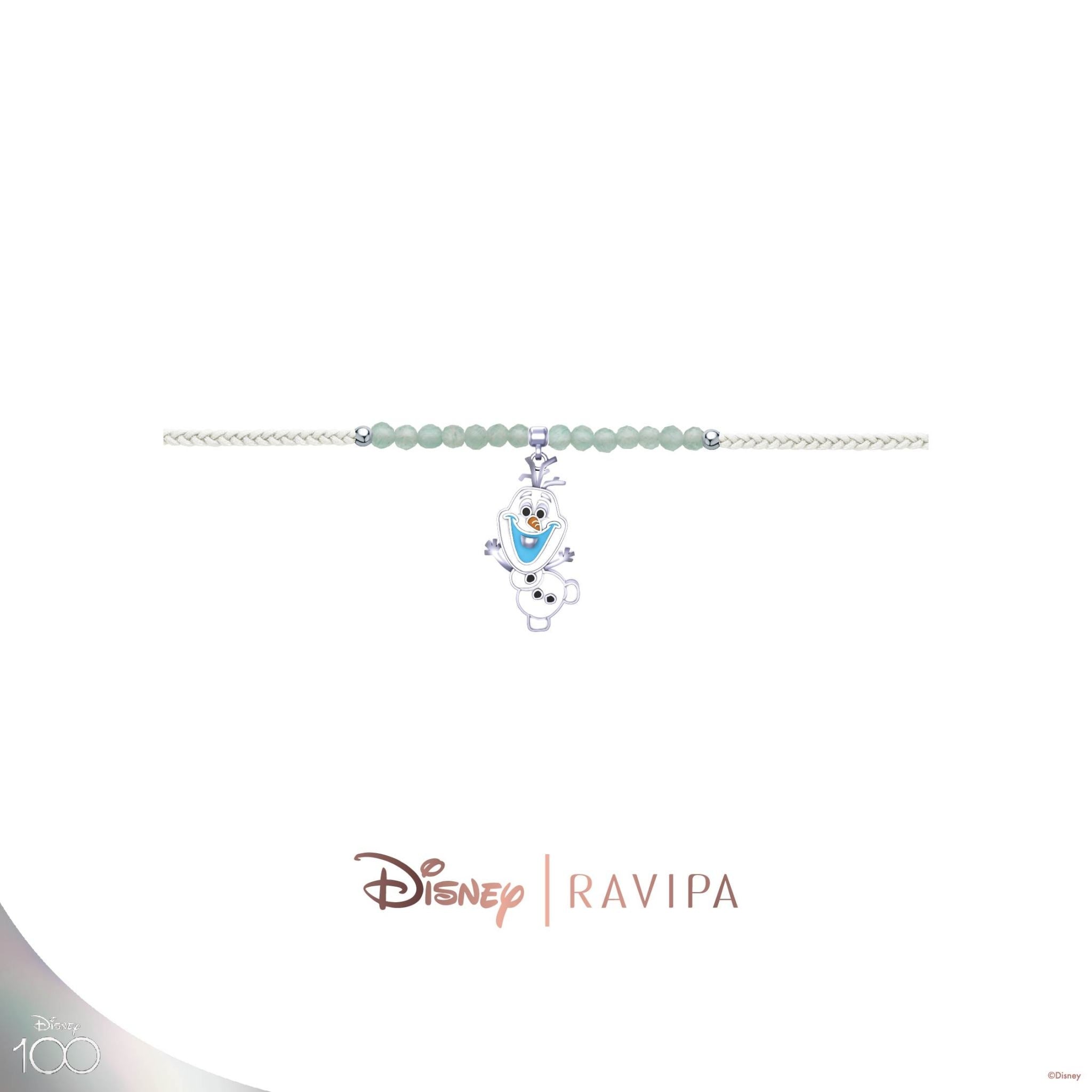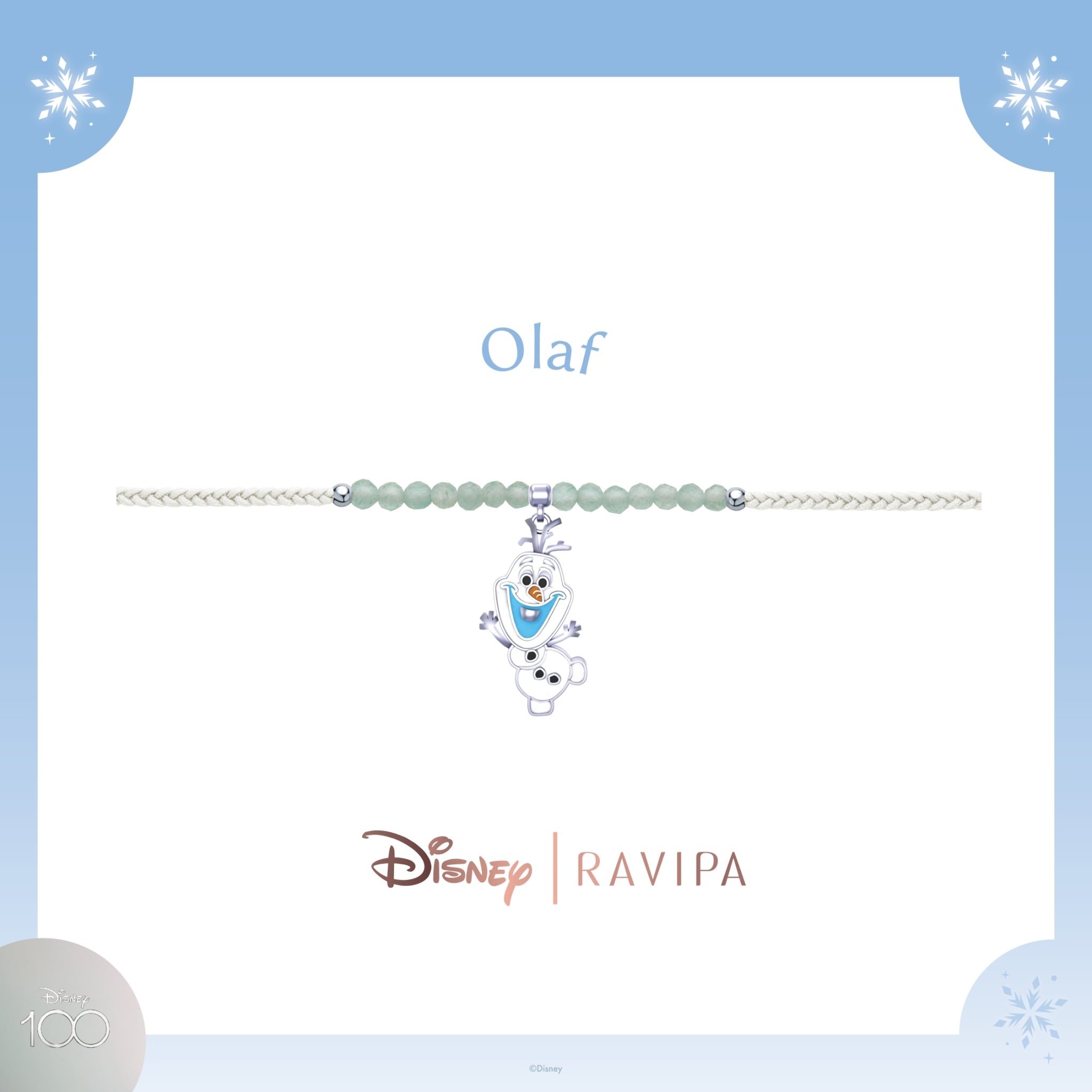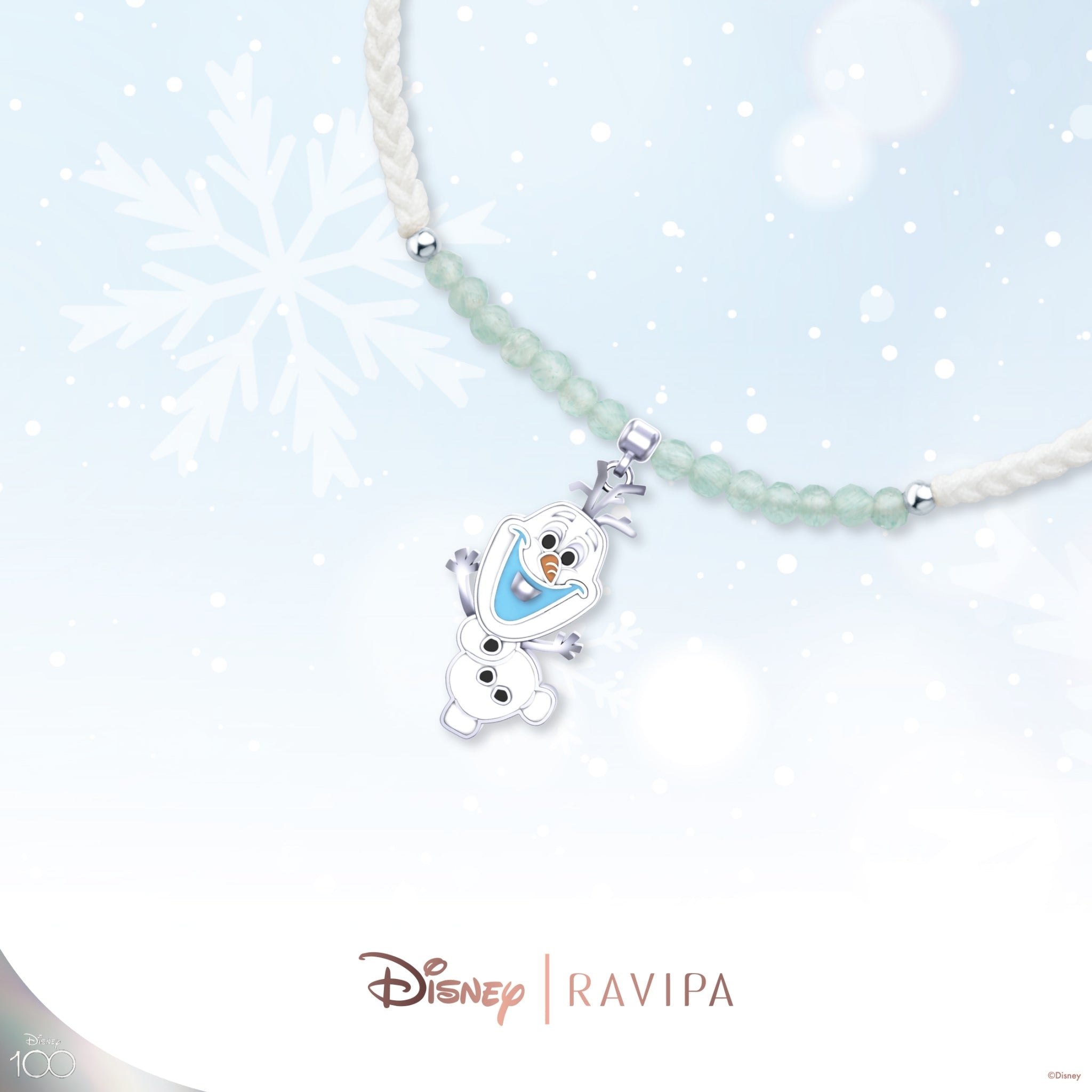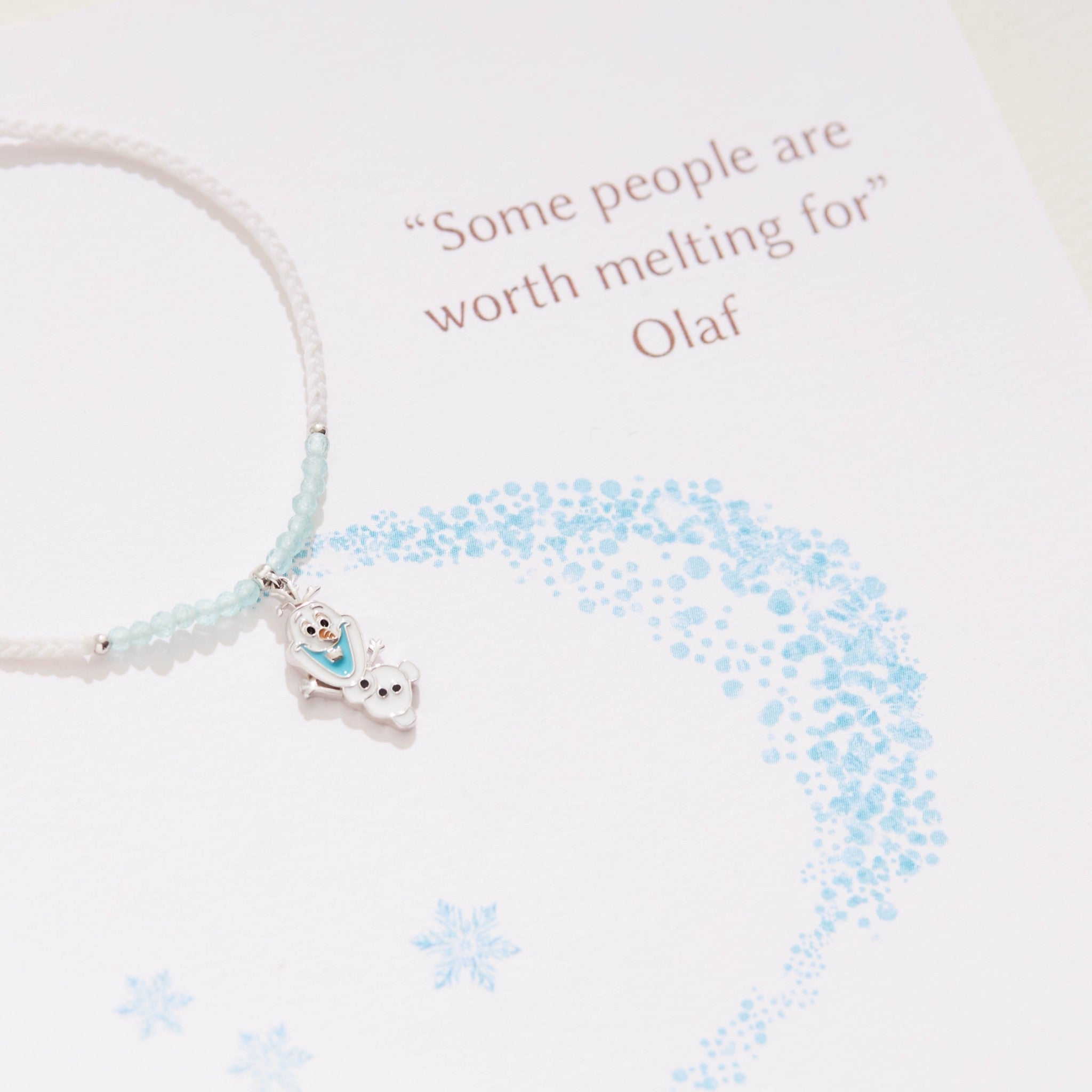 Olaf
"Some people are worth melting for." - Olaf
Olaf from the movie "Frozen"
Olaf is a happy snowman created by Elsa. Olaf serves as a reflection of Elsa and Anna's happy childhood moments. Olaf is a lively character that can find happiness in everything. He always offers love and support to Elsa and Anna, as well as bringing joy and light to them. Because of his cheerful personality, Olaf becomes one of the most loveable characters.
Olaf's gemstone is
Sky Blue Topaz
that unleashes your intellectual capability. It also attracts bright energy, wealth, prosperity, and success. It is known to promote self-confidence, and motivation in order to achieve your goals.
Materials : Authentic gemstones, 18K White Gold Plated, 925 Sterling Silver, Nickel Free (Non-Allergenic) with the adjustable bracelet.