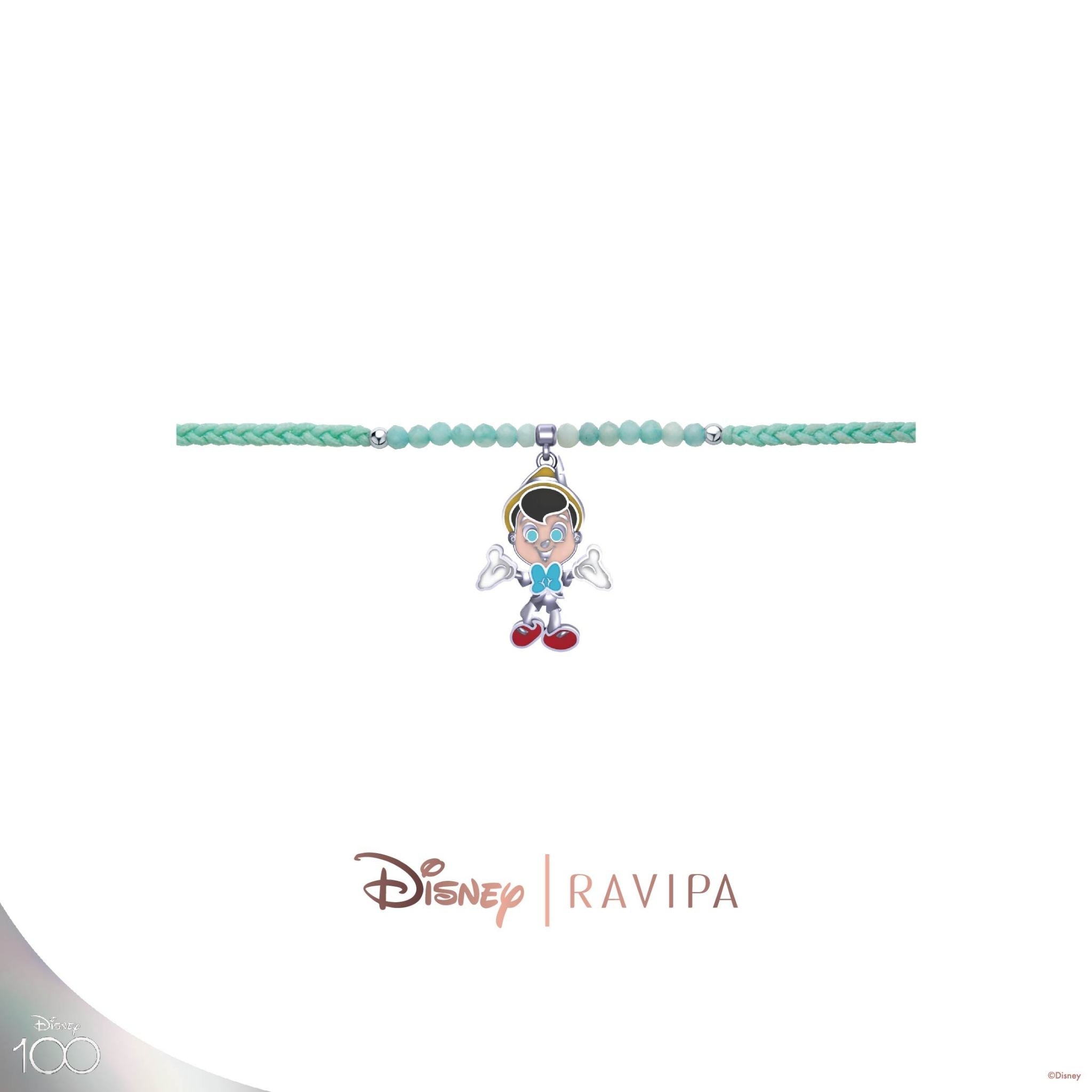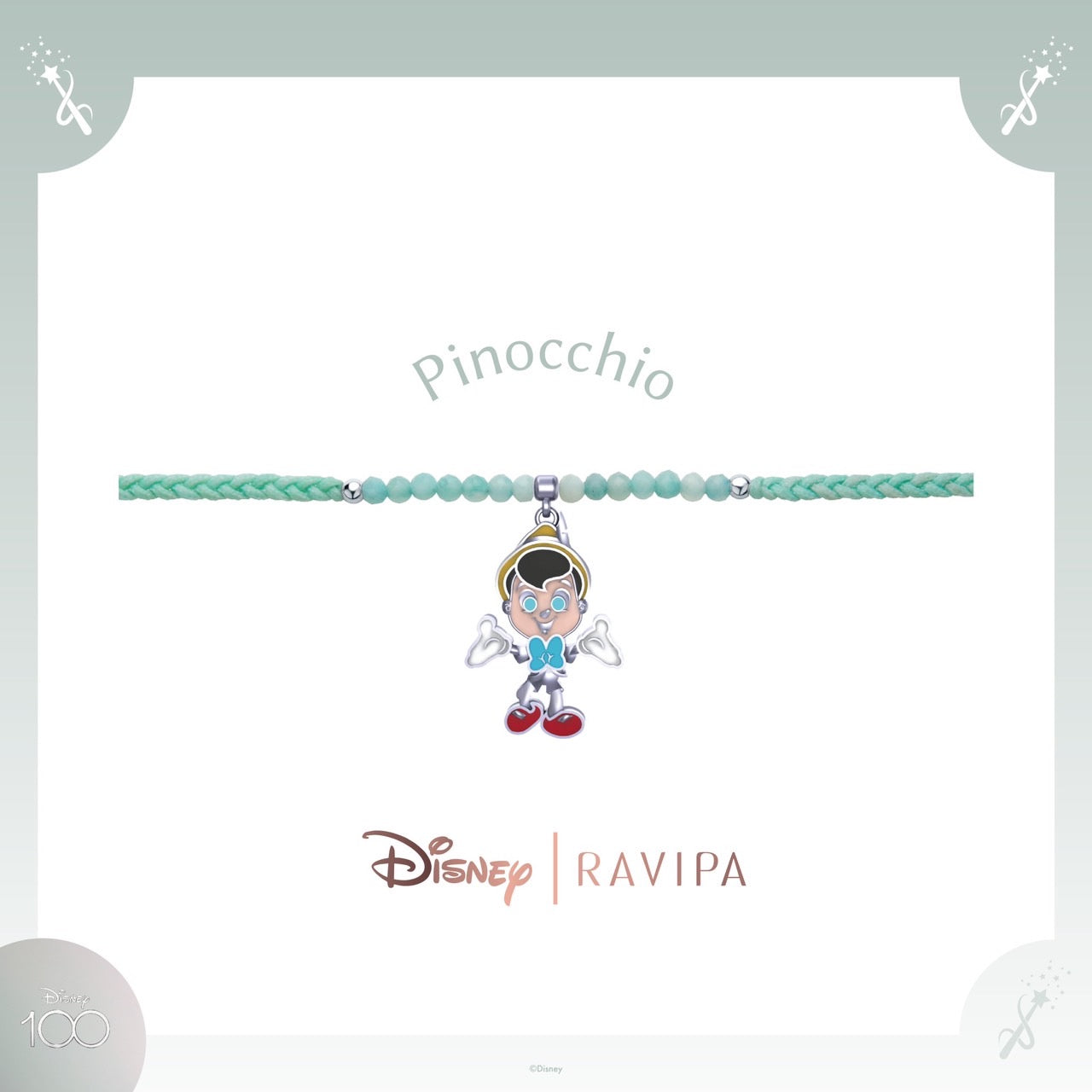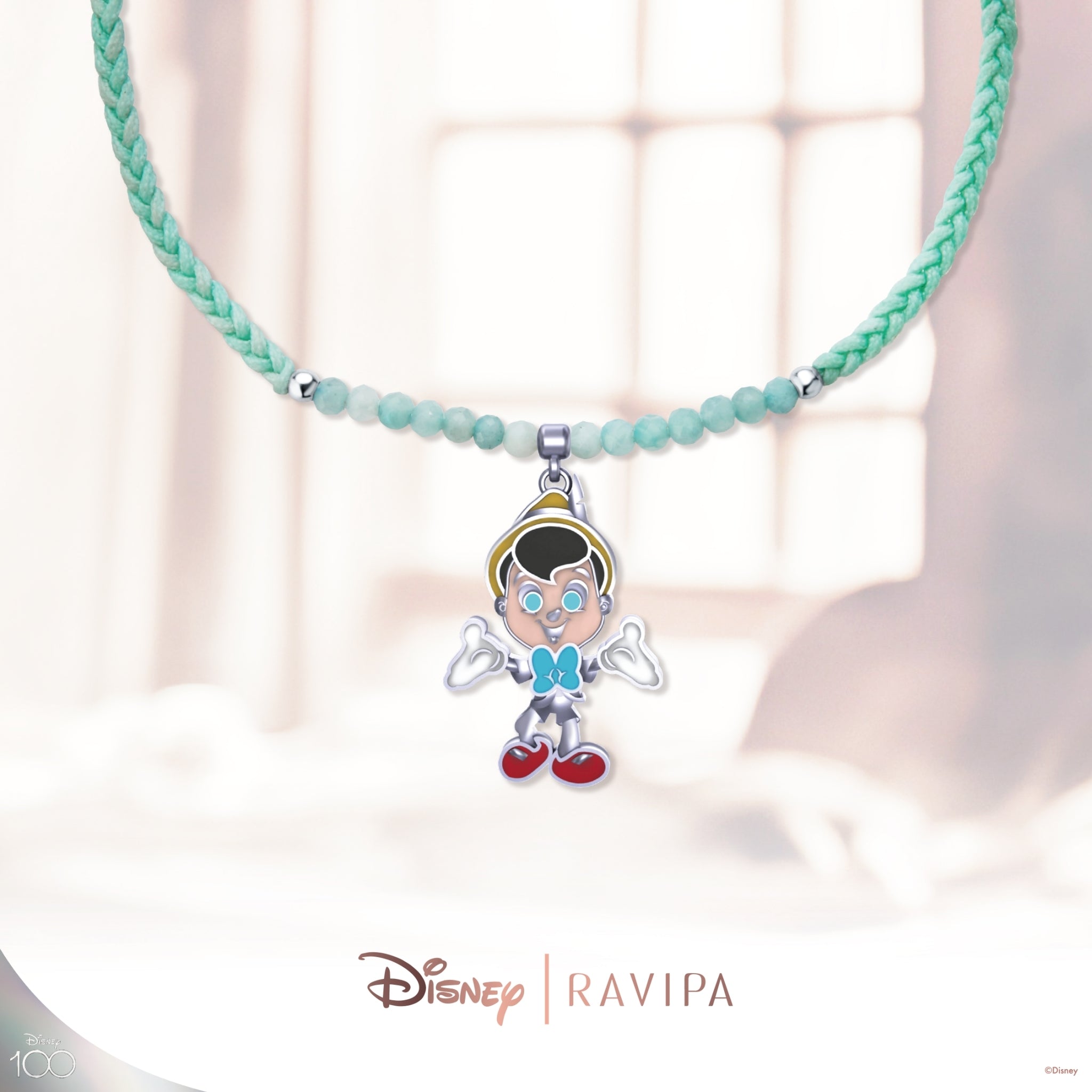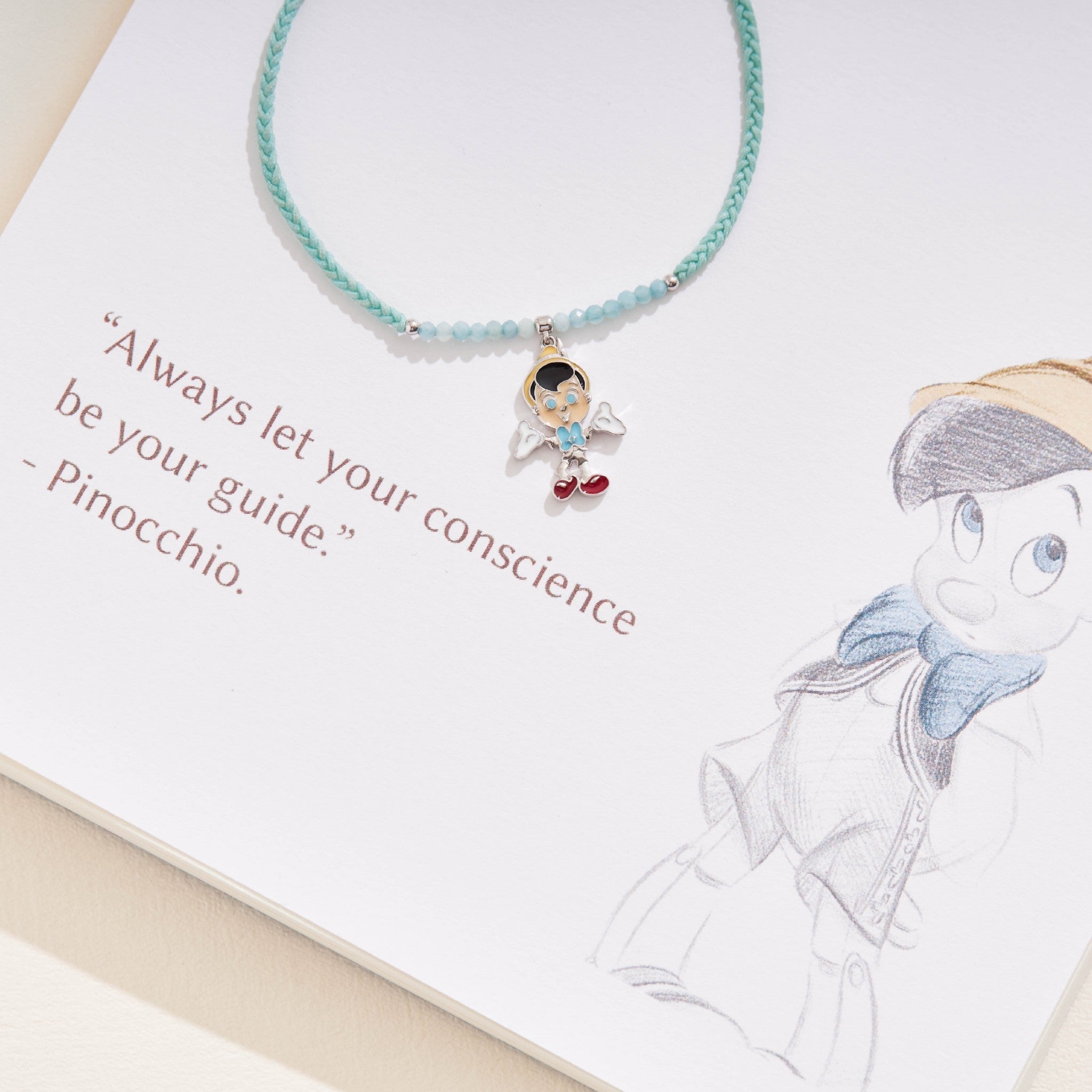 Disney 100 Pinocchio Bracelet
Pinocchio
"Always let your conscience be your guide." - Pinocchio.
Pinocchio from the movie "Pinocchio"
Pinocchio is a living puppet who dreams of becoming a real boy. The blue fairy will grant him his wish if he can prove himself brave, truthful, and unselfish—the three things he frequently gets in trouble with. Pinocchio's nose grows longer if he lies. However, Pinocchio has a big heart and the courage to take a risk to save his father's life. He loves his father devotedly, so he finally grants his wish to be a real boy. This outstanding character makes Pinocchio memorable.
Pinocchio's gemstone is Larimar that helps to bring a sense of calm and ease negative emotion. It also helps improve your communication and self-expression.
Materials : Authentic gemstones, 18K White Gold Plated, 925 Sterling Silver, Nickel Free (Non-Allergenic) with the adjustable bracelet.
Disney 100 Pinocchio Bracelet