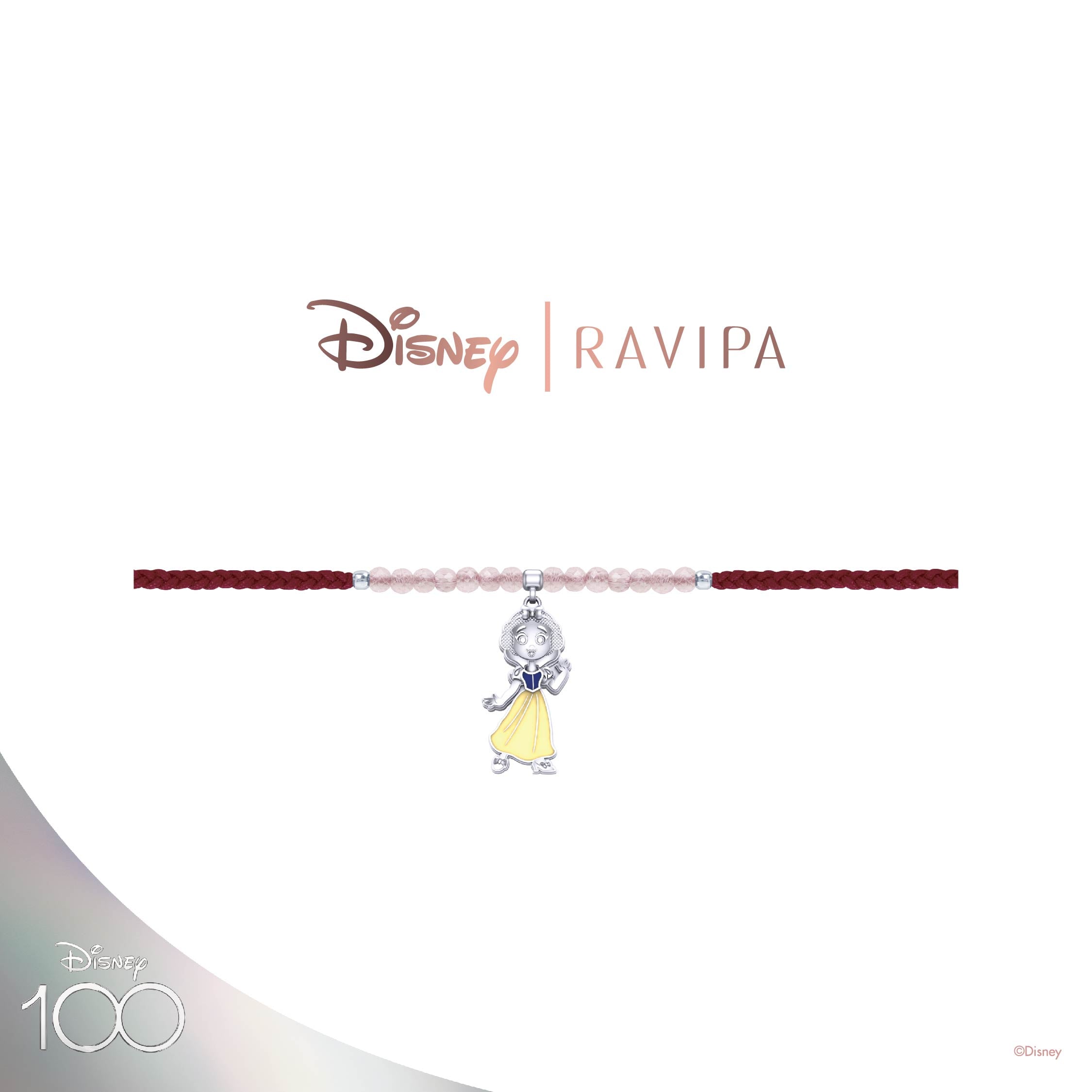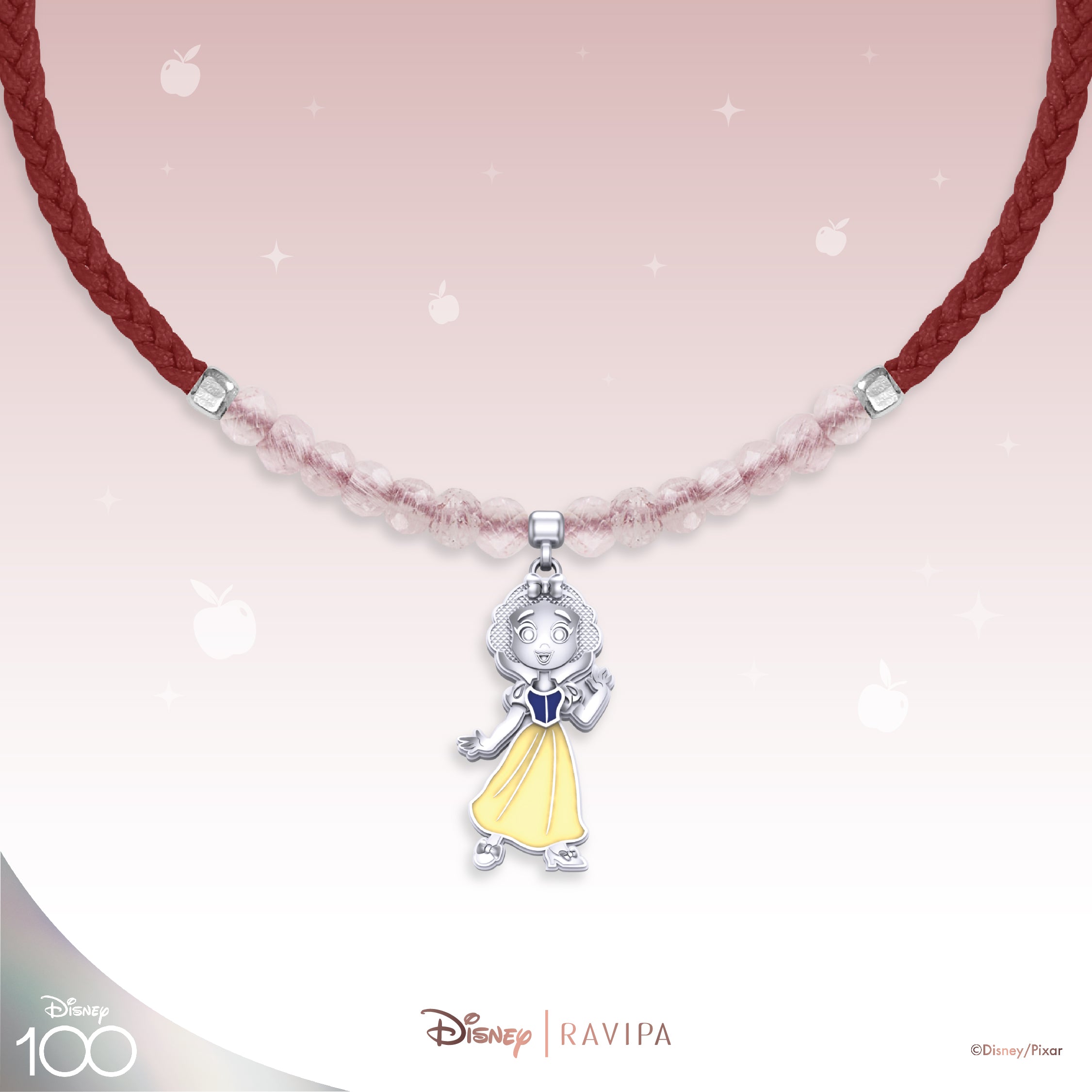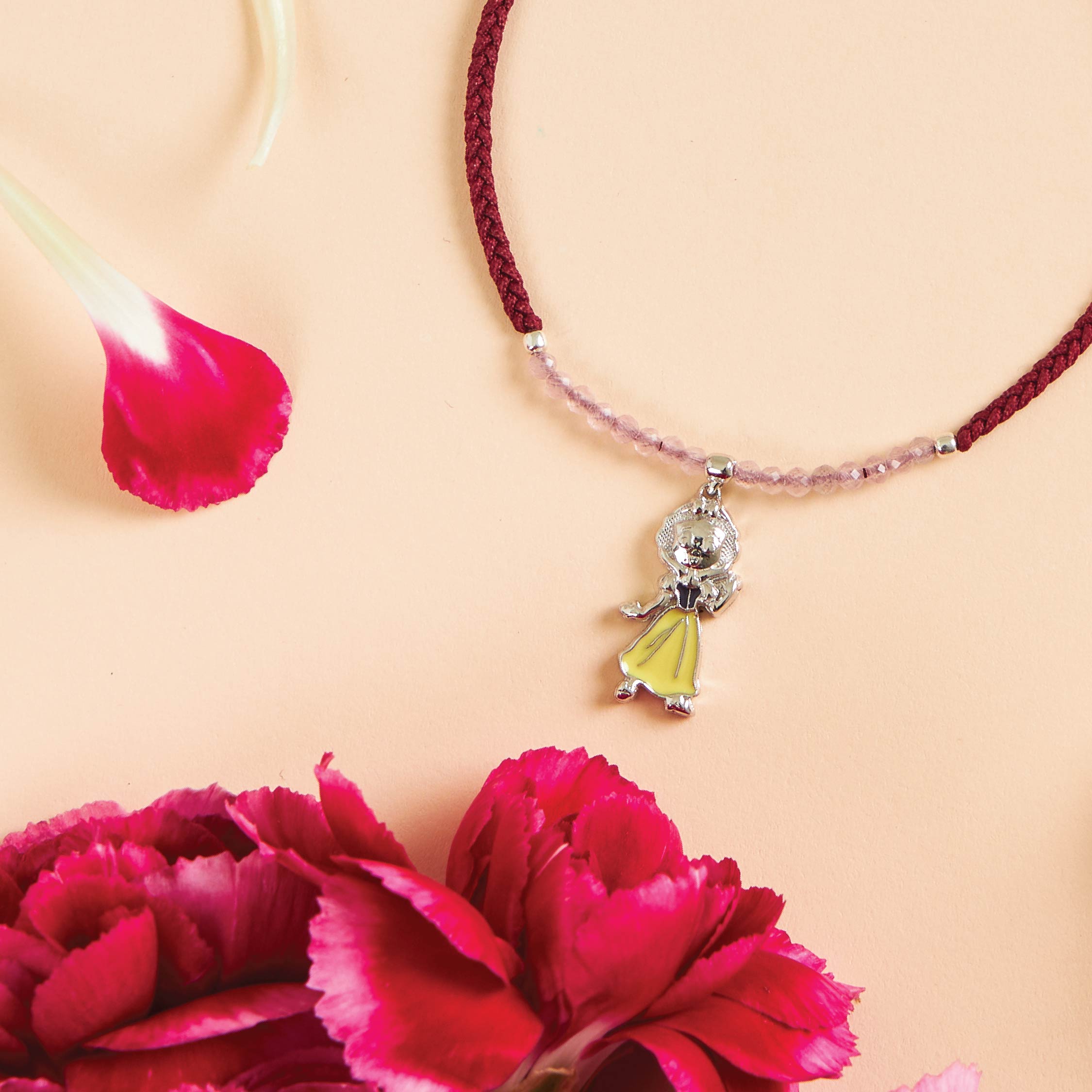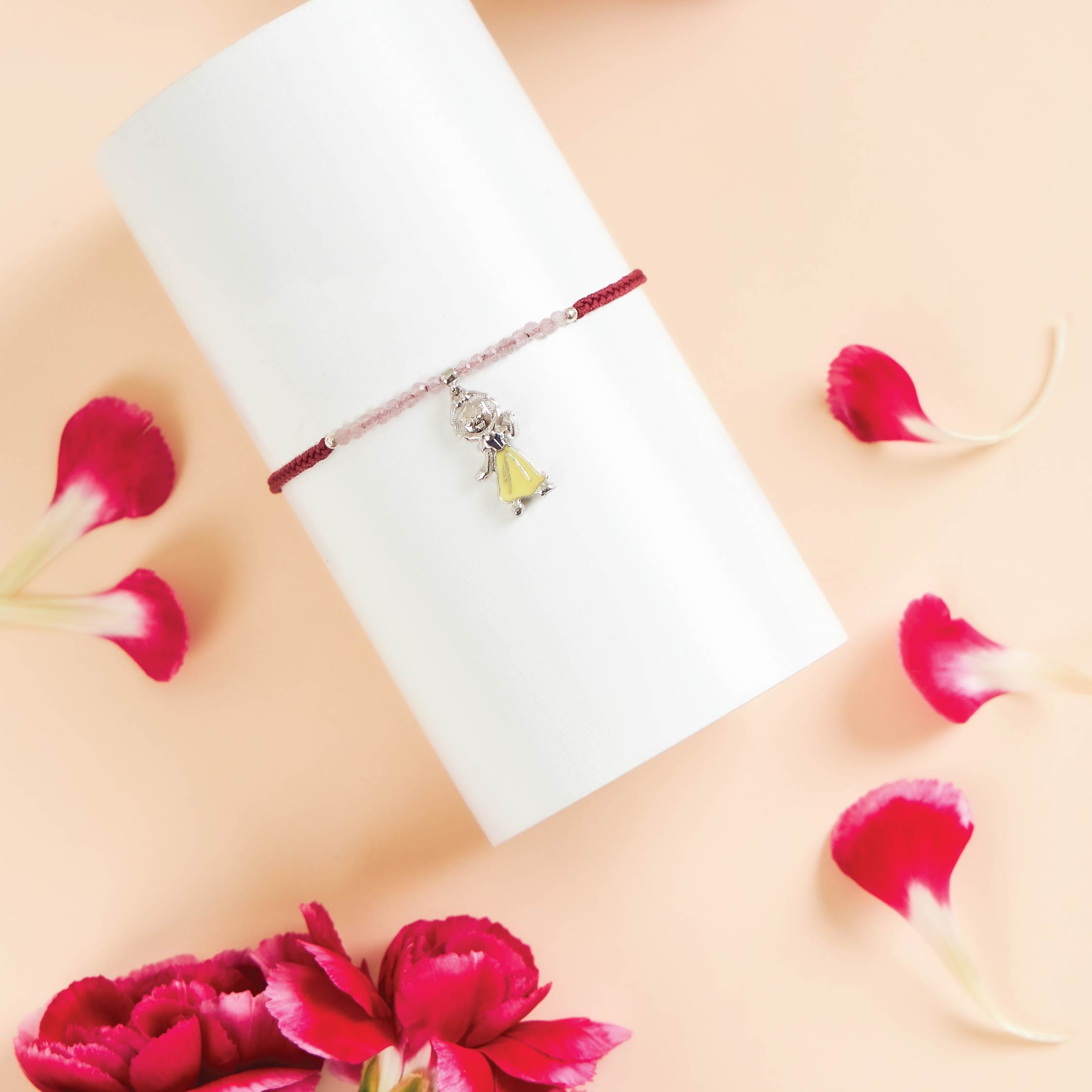 Disney 100 Snow White Bracelet
Snow White 
Snow White from the movie "Snow White and the seven dwarfs"
Snow White is an empathetic, resilient, and captivating princess. "Remember, you're the one who can fill the world with sunshine."
The bracelet is made from the natural gemstone, Rose Quartz. The Rose Quartz helps to heal your heart combined with full of love energy. Even though love comes in different forms and meanings, the Rose Quartz would allow you to quickly access to love, compassion, and forgiveness.
Materials: 18K White Gold Plated, 925 Sterling Silver, Nickel Free (Non Allergenic).
Disney 100 Snow White Bracelet