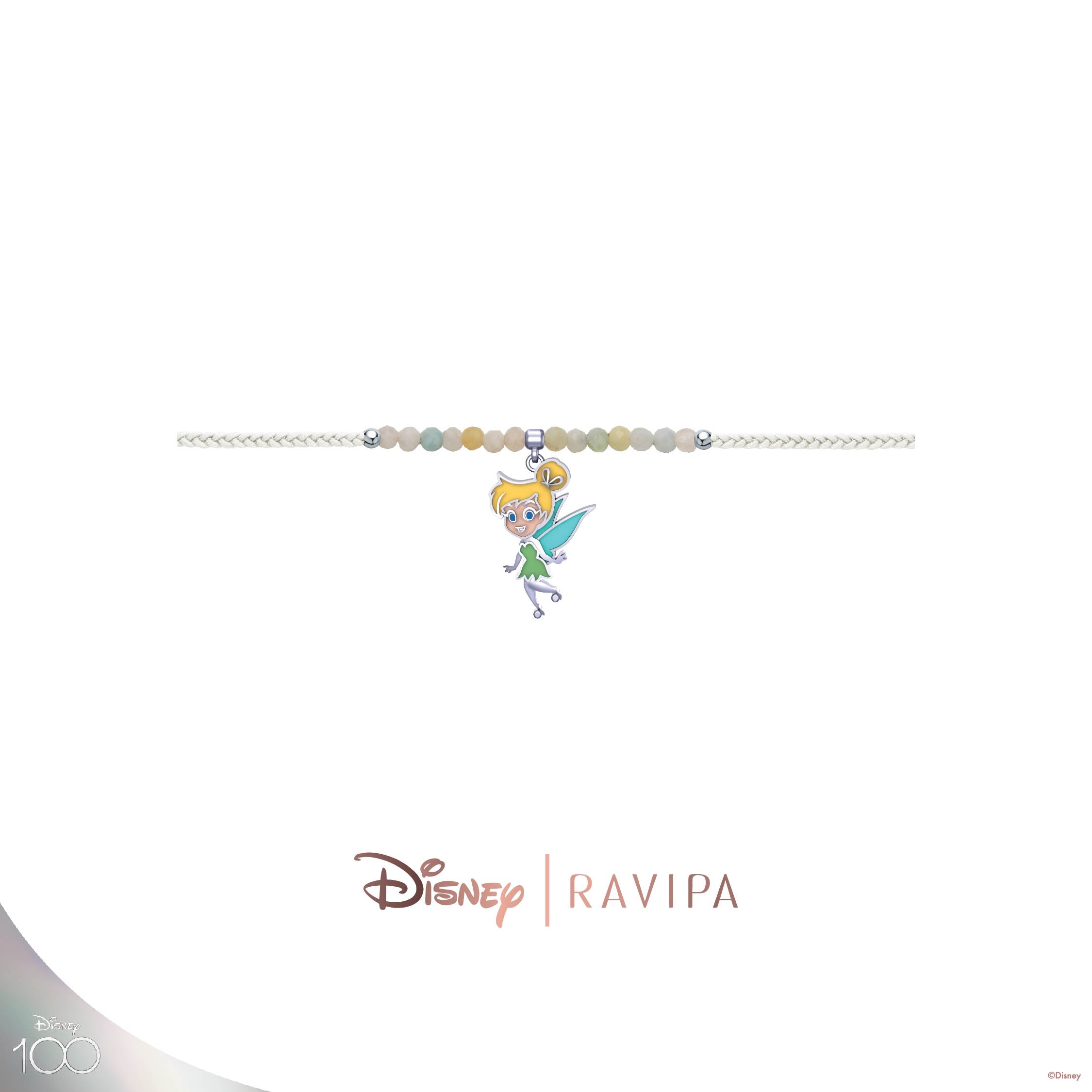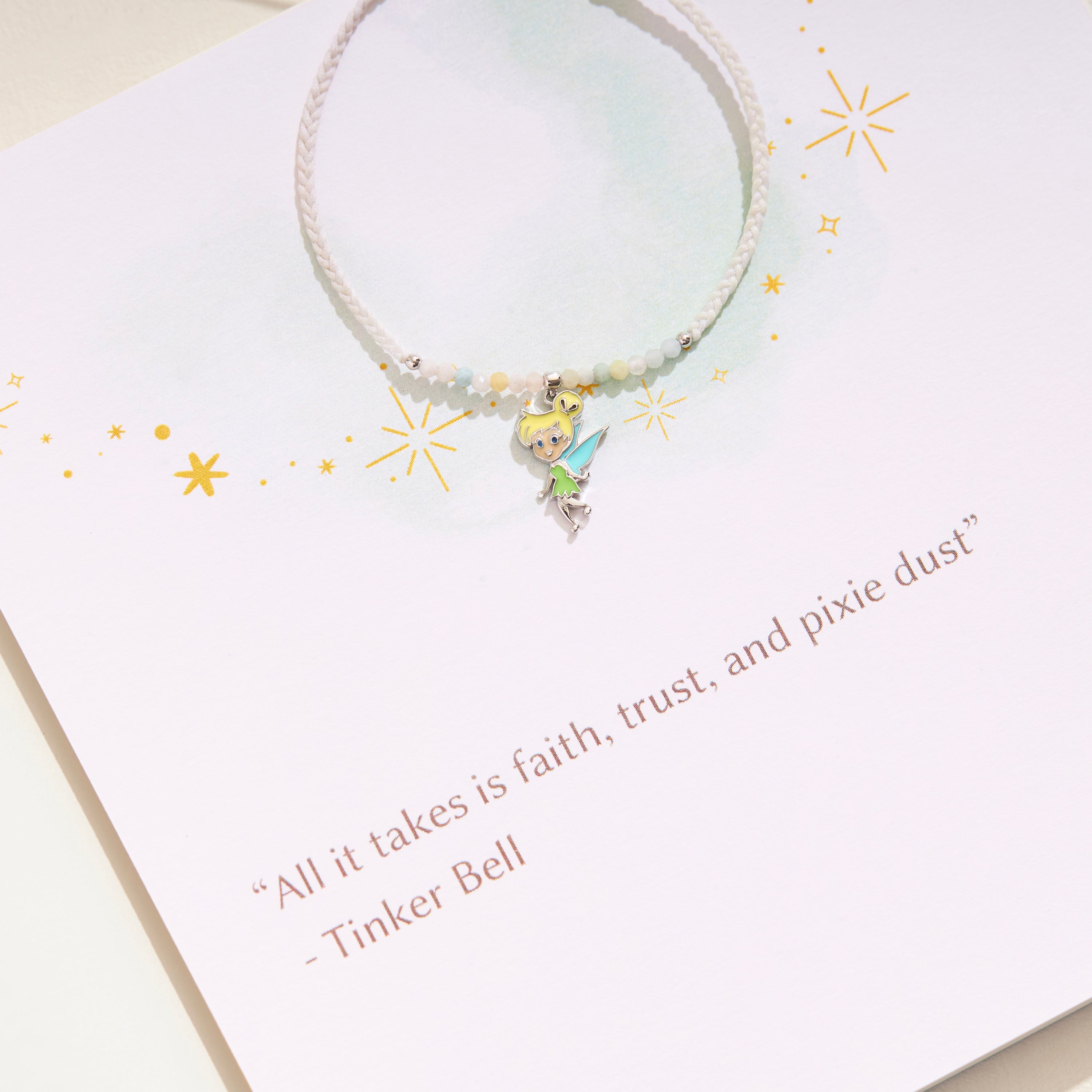 Disney 100 Tinker bell Bracelet
Tinker Bell 
"All it takes is faith, trust, and pixie dust" - Tinker Bell
Tinker Bell from the movie "Peter Pan"
Tinker Bell is a sparkly little fairy with a sprinkle of pixie dust, which is a magical glitter-like powder that allows anything covered in it to fly. She is known as Peter Pan's sidekick who is smart, fast and skillful. With her standout character, there is no wonder why so many people fall in love with Tinker Bell. 
Tinker Bell's gemstone is Beryl that is applied for communication improvement. Beryl is also a perfect stone that helps you feel more confident.
Materials : Authentic gemstones, 18K White Gold Plated, 925 Sterling Silver, Nickel Free (Non-Allergenic) with the adjustable bracelet.
Disney 100 Tinker bell Bracelet