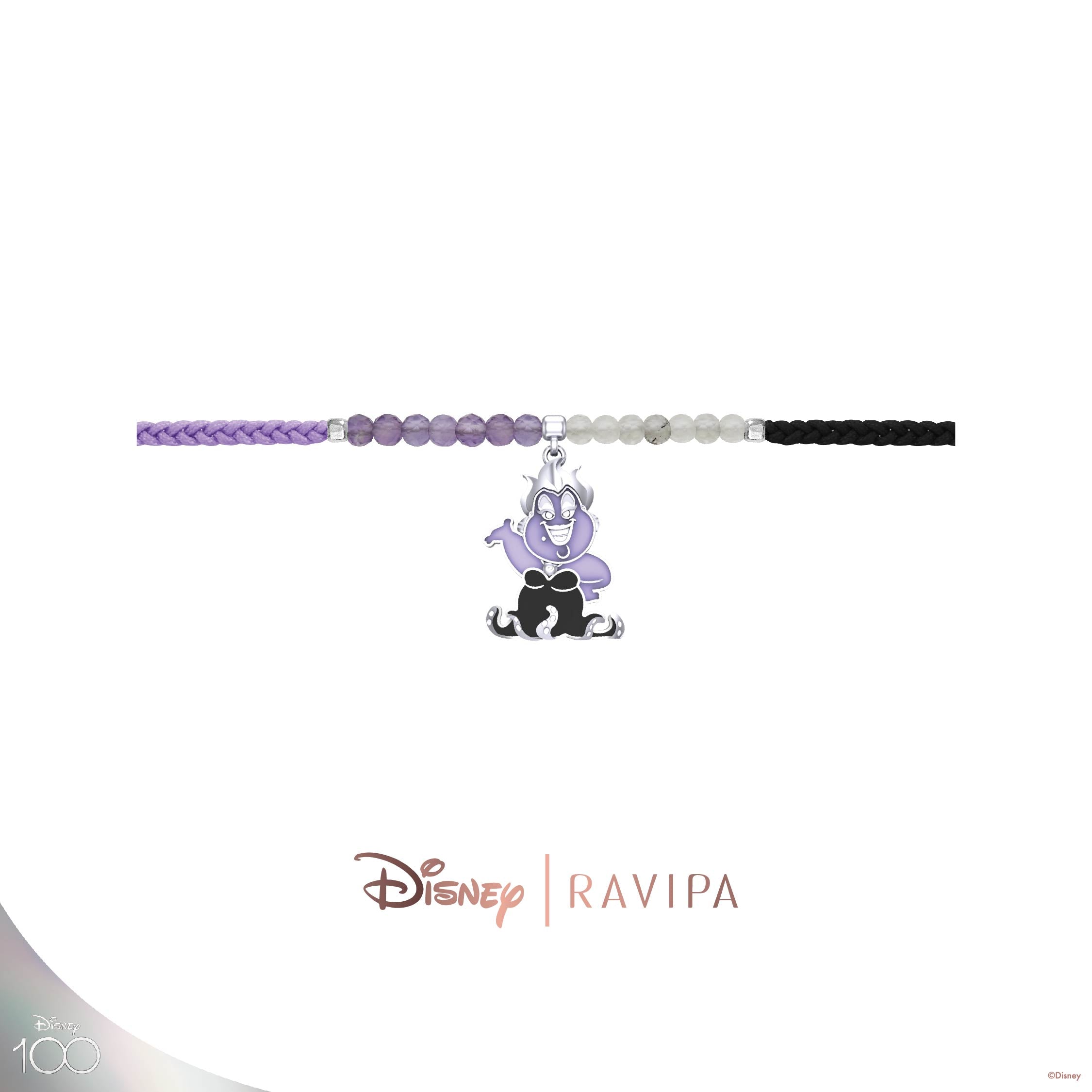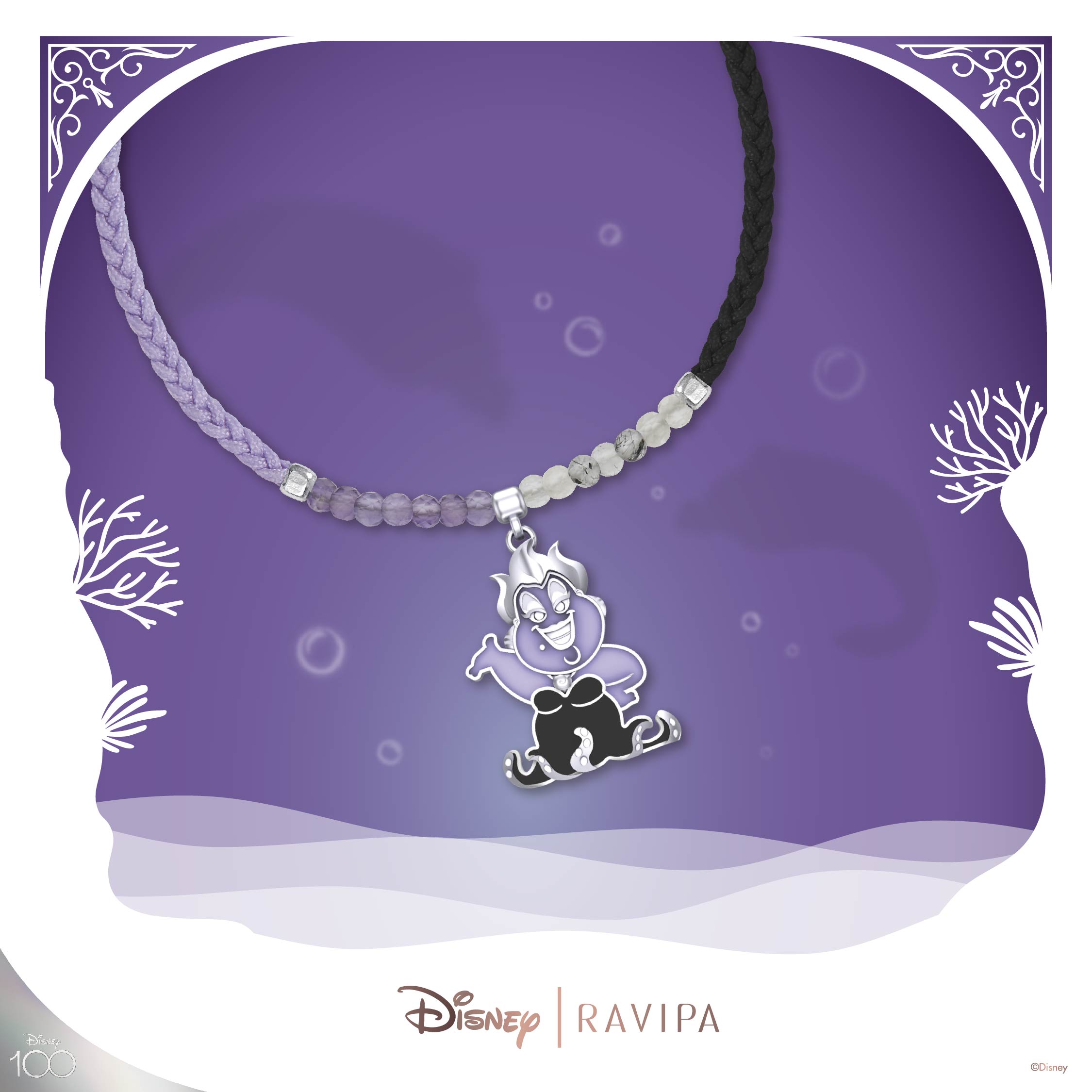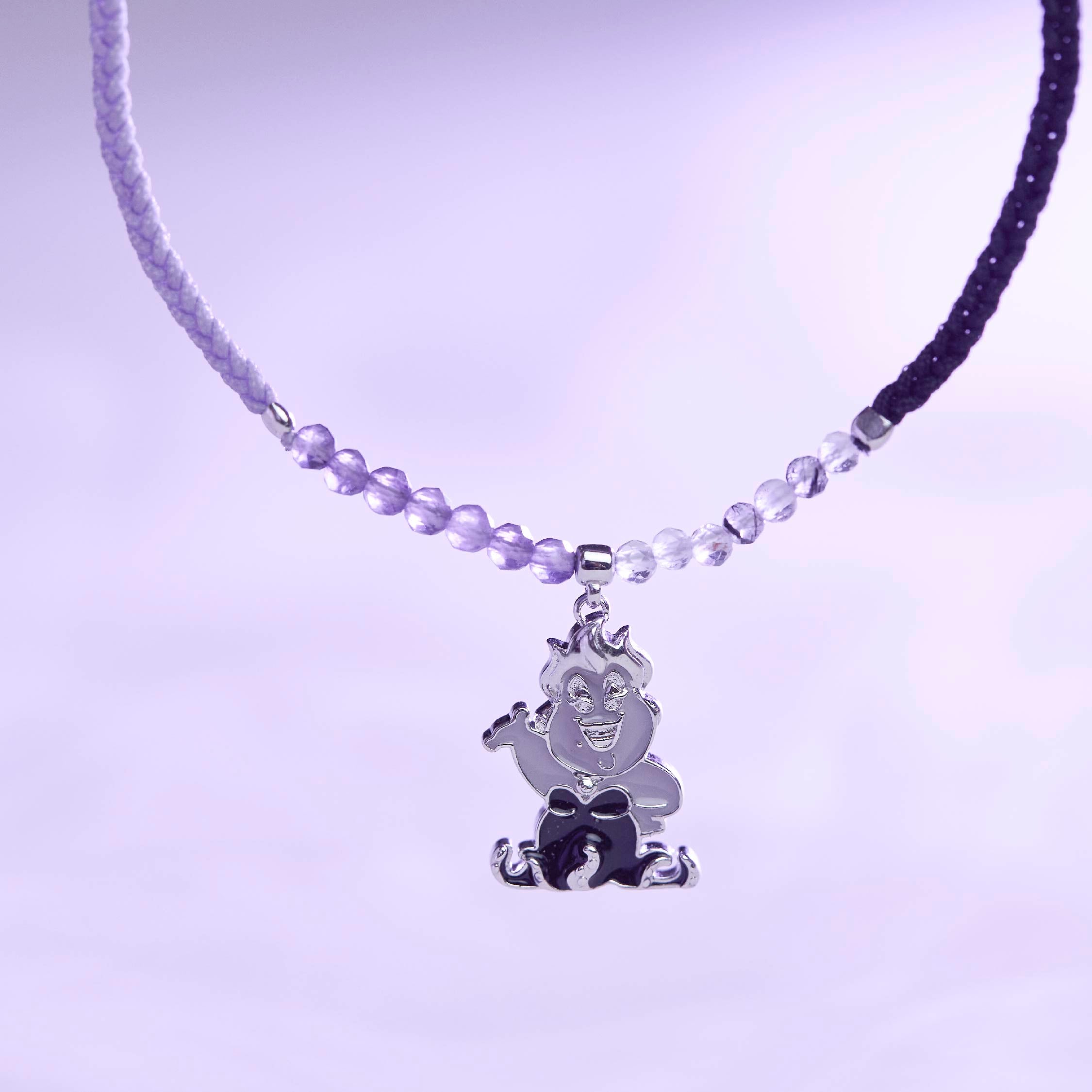 Disney 100 Ursula Bracelet
Ursula
"My babies! My poor little poopsies" - Ursula
Ursula from the movie "The Little Mermaid"
Ursula is known as a villainous sea witch who may seem heartless, but in fact, she is soft-hearted underneath. Ursula lovingly takes care of her two eels—Flotsam and Jetsam—as she loves them as her babies. 
Ursula is actually one of the characters who is classy, highly intelligent, and confident. Although Ursula has the power to create her new appearance, which is beautiful in other's eyes, she admires herself and appreciates her own beauty. Moreover, Ursula is very powerful, and she can make everything happen. Ursula never gives up on her dream.
RAVIPA brings this character to tell the story through the bracelet. We meticulously select Amethyst that helps you find peace and calmness, and Black Rutile that helps promote personal empowerment. It also encourages you to succeed at work, and get respect from others.
Materials : Authentic gemstones, 18K White Gold Plated, 925 Sterling Silver, Nickel Free (Non-Allergenic) with the adjustable bracelet.
Disney 100 Ursula Bracelet