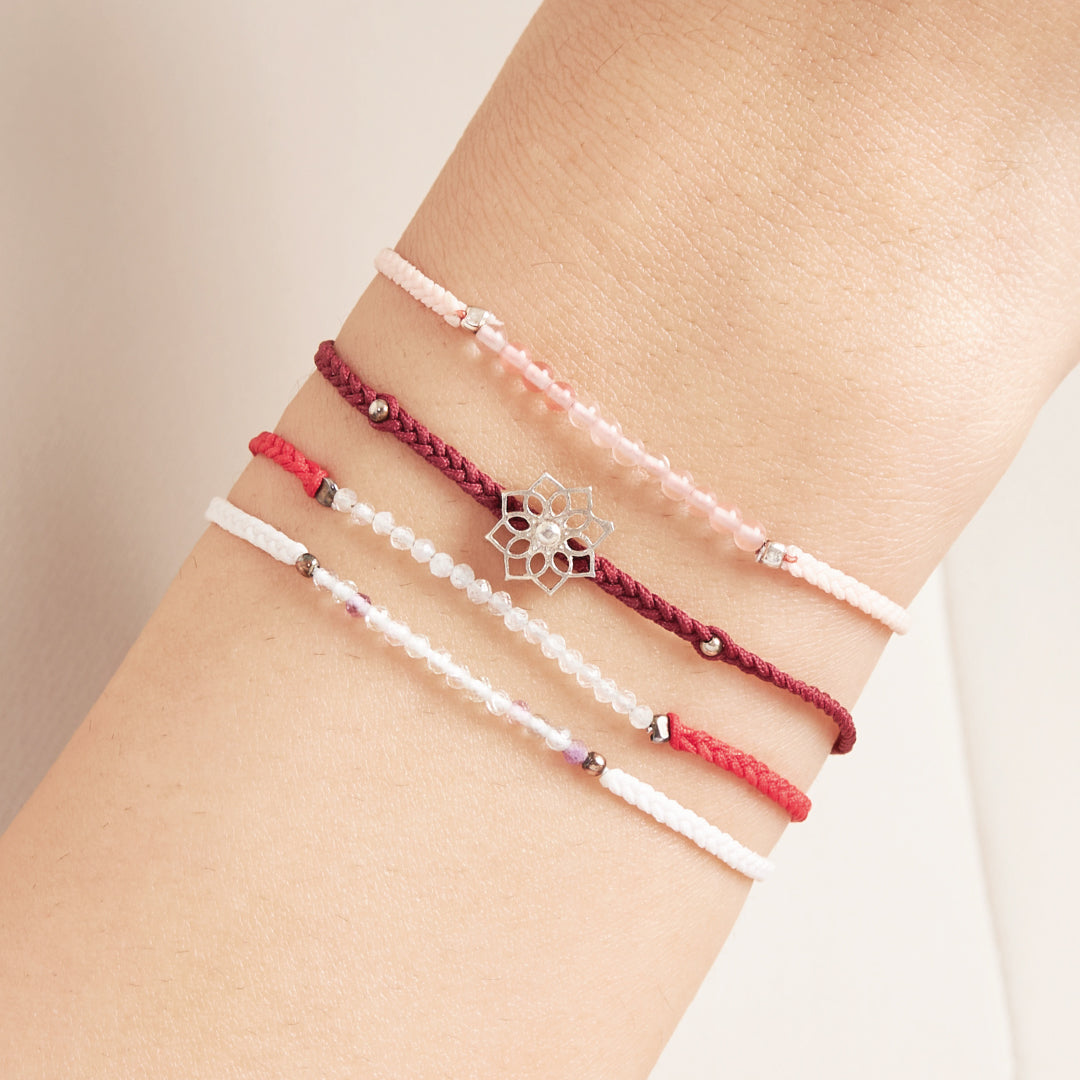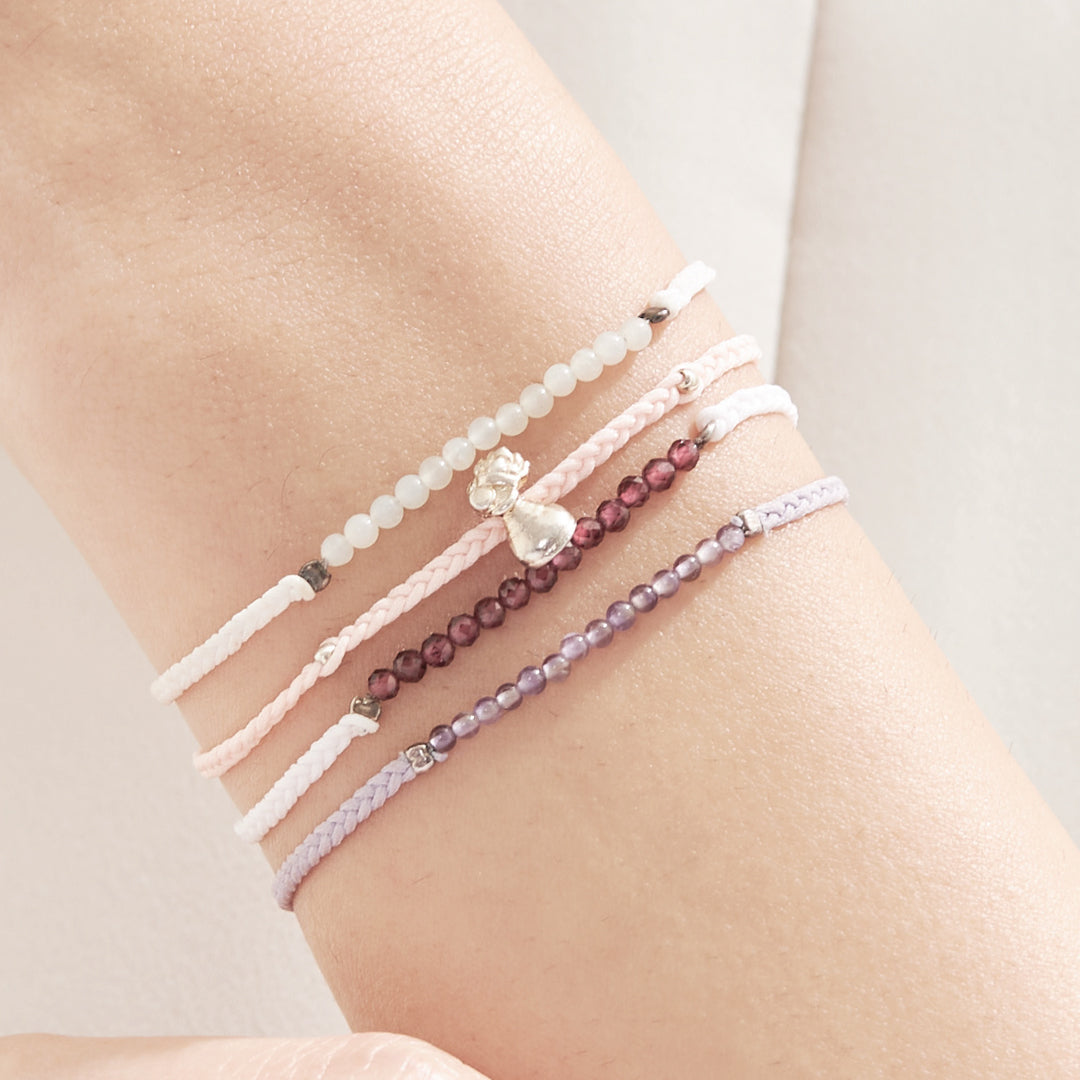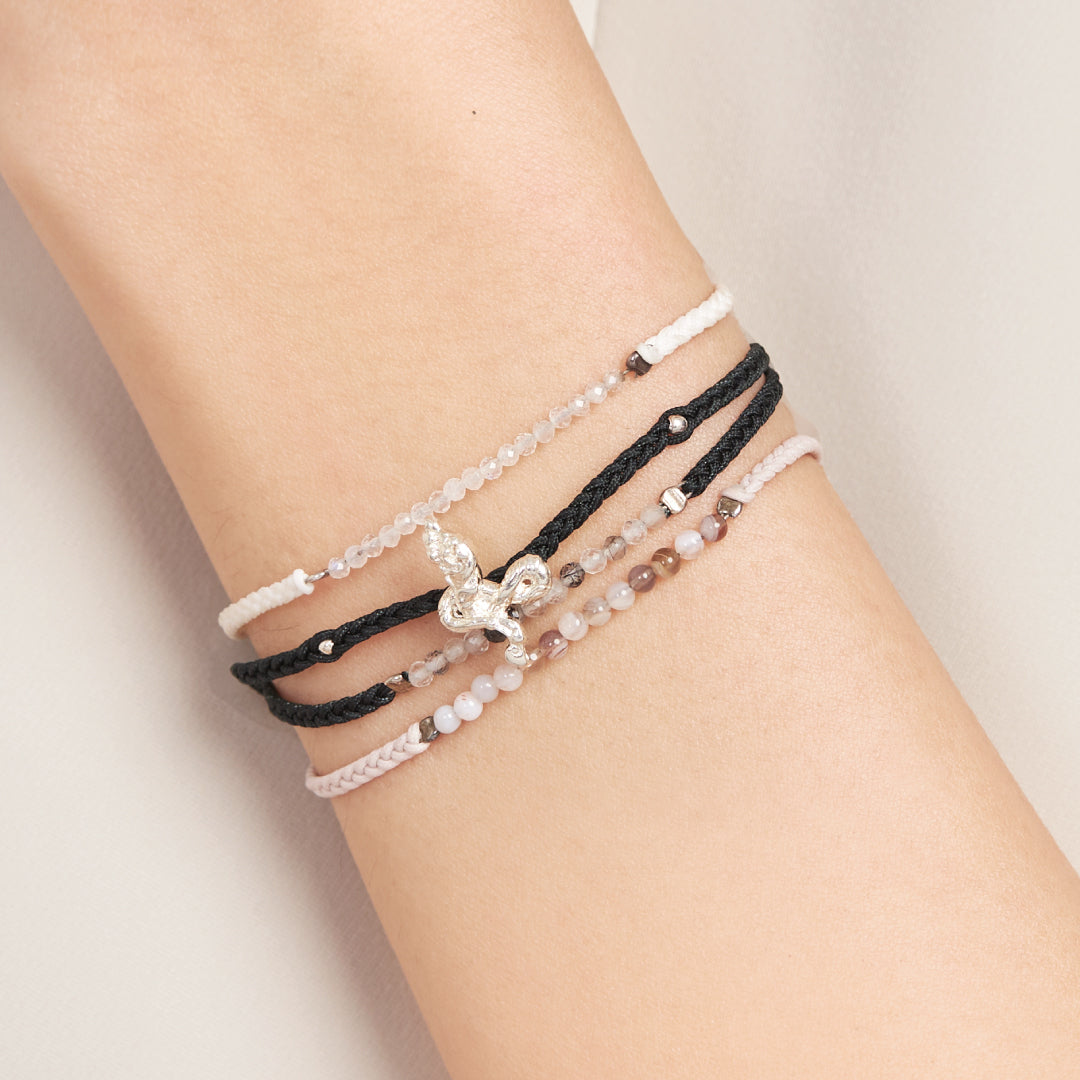 帕尔瓦蒂 (雪山神女)
帕尔瓦蒂 :事业发展、家庭幸福、财富和力量、工作进步发展、带来幸福。
她以慈悲善良的女神而闻名,为家庭带来幸福并赋予生活力量,求子。
帕尔瓦蒂有三种设计。
1.Eight-Petaled Lotus (八瓣莲花),象征着丰富、诞生、发展、晋升和幸福的生活。
2.Garnet (白绳搭配石榴石),一种能带来勇气和希望的宝石,并且还给予佩戴者力量和自信的象征。
3.Black Rutile Quartz(黑发晶石),一种能增加威望并助你事业发展的宝石,如果有孩子,孩子会乖乖听话的,家庭幸福美满。
SILVER EDITION
Eight-Petaled Lotus – Symbol of abundance, birth, development, promotion and a happy life.
Garnet – Symbol of friendship and faith. Help you to attain reverence from your colleagues and people who are under your care, also enhance your confidence and strength.
Black Rutile Quartz – Enhance your prestige and provide you development in your career. Also attract happiness to your household, help you to raise your children with ease, and repel any danger and evilness.
The Power of Parvati 
Goddess of Empowerment and Prestige
Help you get promoted in your career and attract a loving and happy family life.
Parvati is considered as a Mother goddess or the goddess of power, and fertility.
Most people will ask her for promotion in their career and also for love, children, and a happy family life.
See our inspiration