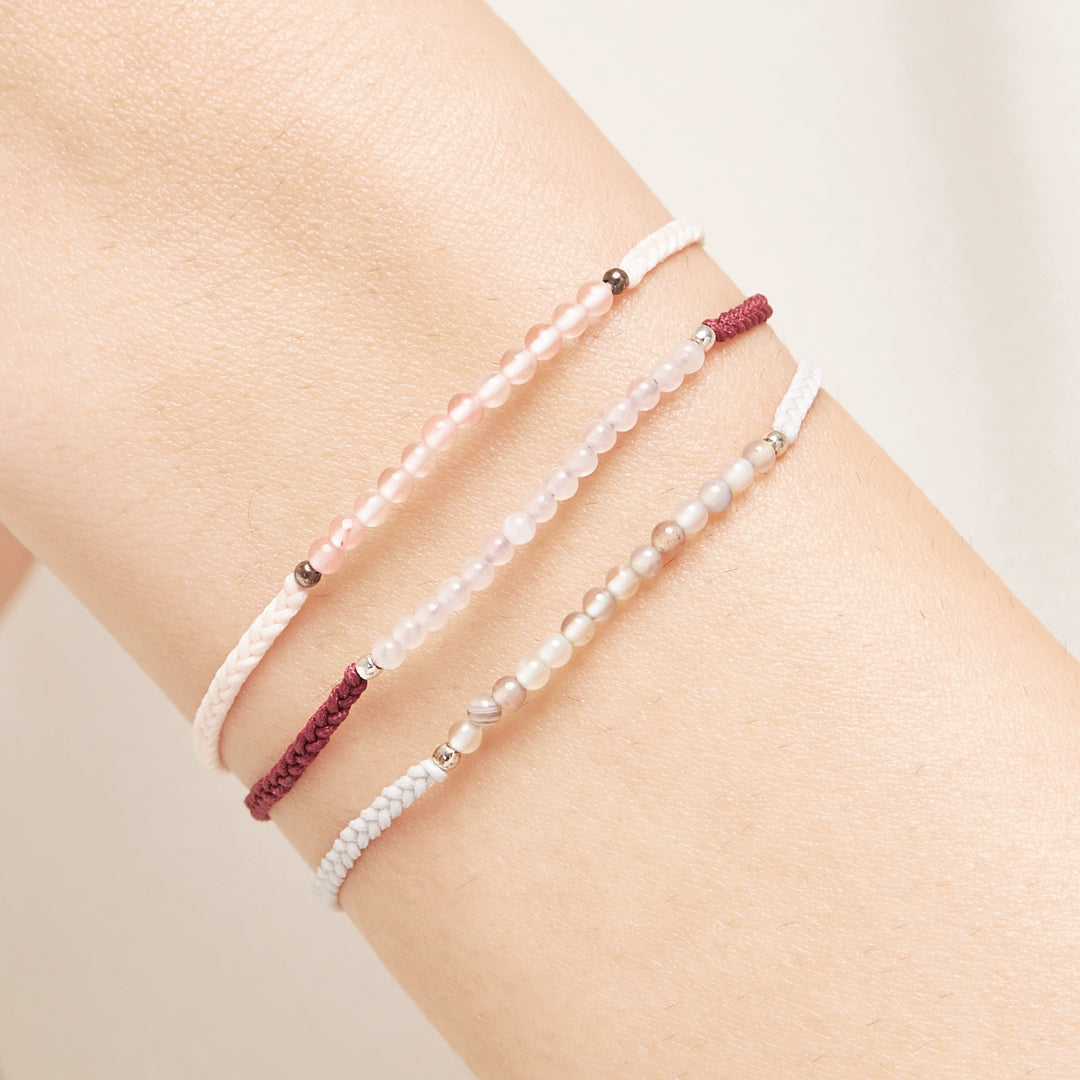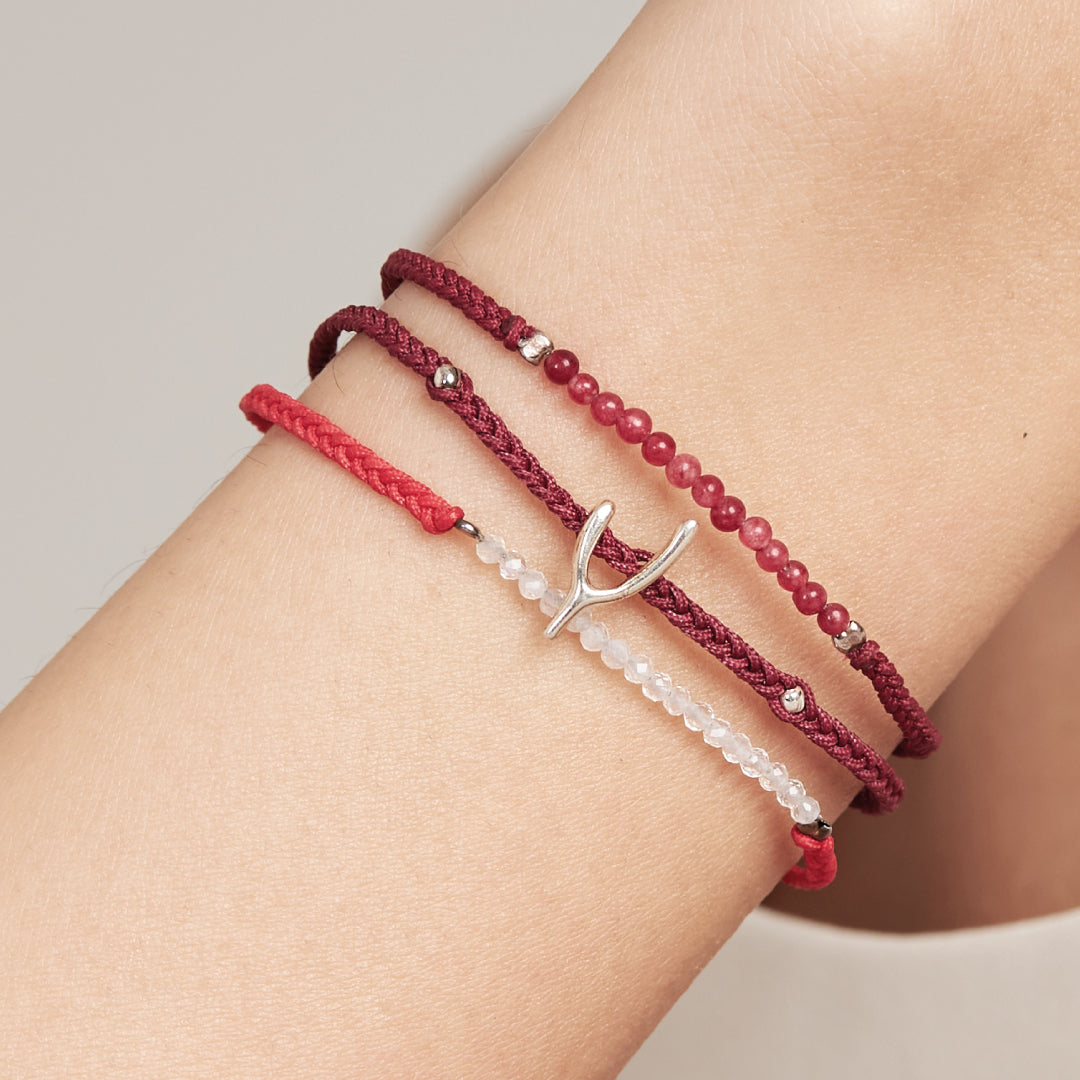 *** Pre-order ***
三面神:爱之神、爱情幸福美满。人见人爱,长辈疼爱,知心朋友,为你指引你的最佳伴侣,爱情幸福美满。
红纹石 (Rhodochrosite):让身心更加的平静,款与包容的结合,让我们更喜欢身边的人。
红色如愿骨 (Red wishbone):象征着幸运,时刻提醒好运将降临。
蔷薇石英 (Rose Quartz):是爱情与谅解之天然宝石,魅力无限,让你与你爱的人之间更加甜蜜,美好。
SILVER EDITION
Red Wishbone, a symbolic of good luck that helps your wish to come true if you believe with your whole heart. This bracelet is as a reminder that it will bring a good fortune in your life.
Rhodochrosite,a highly powerful for emotional healing. It can embrace your inner child. The beauty of this bracelet will be your reminder to possibly spread unconditional love to yourself and anyone around you
Rose Quartz,gemstone of love that helps healing your heart, full of power of love. Even though, love comes from different forms and meanings. Rose quartz would help you easily get access love from all angles. This bracelet is as a reminder that you will be loved.
The Power of Trimurti
God of Love,bringing charm to the holders and bring the holders to true friendship and love. Trimurti collapses the three gods into a single form with three faces. Each god is in charge of one aspect of creation, with Brahma as creator, Vishnu as preserver, and Shiva as destroyer. Trimurti Worshipped would bring career progress and the success of love.
See our inspiration