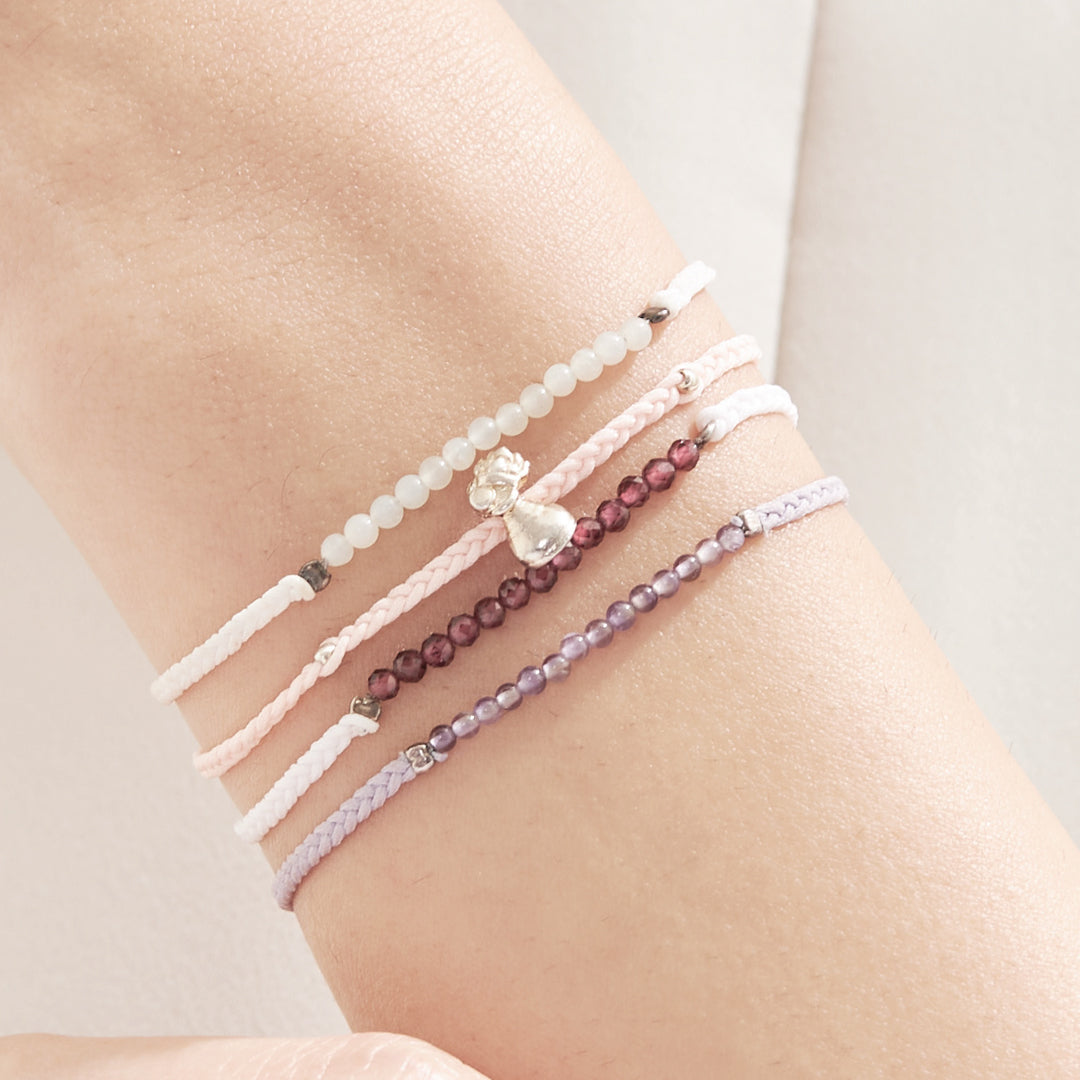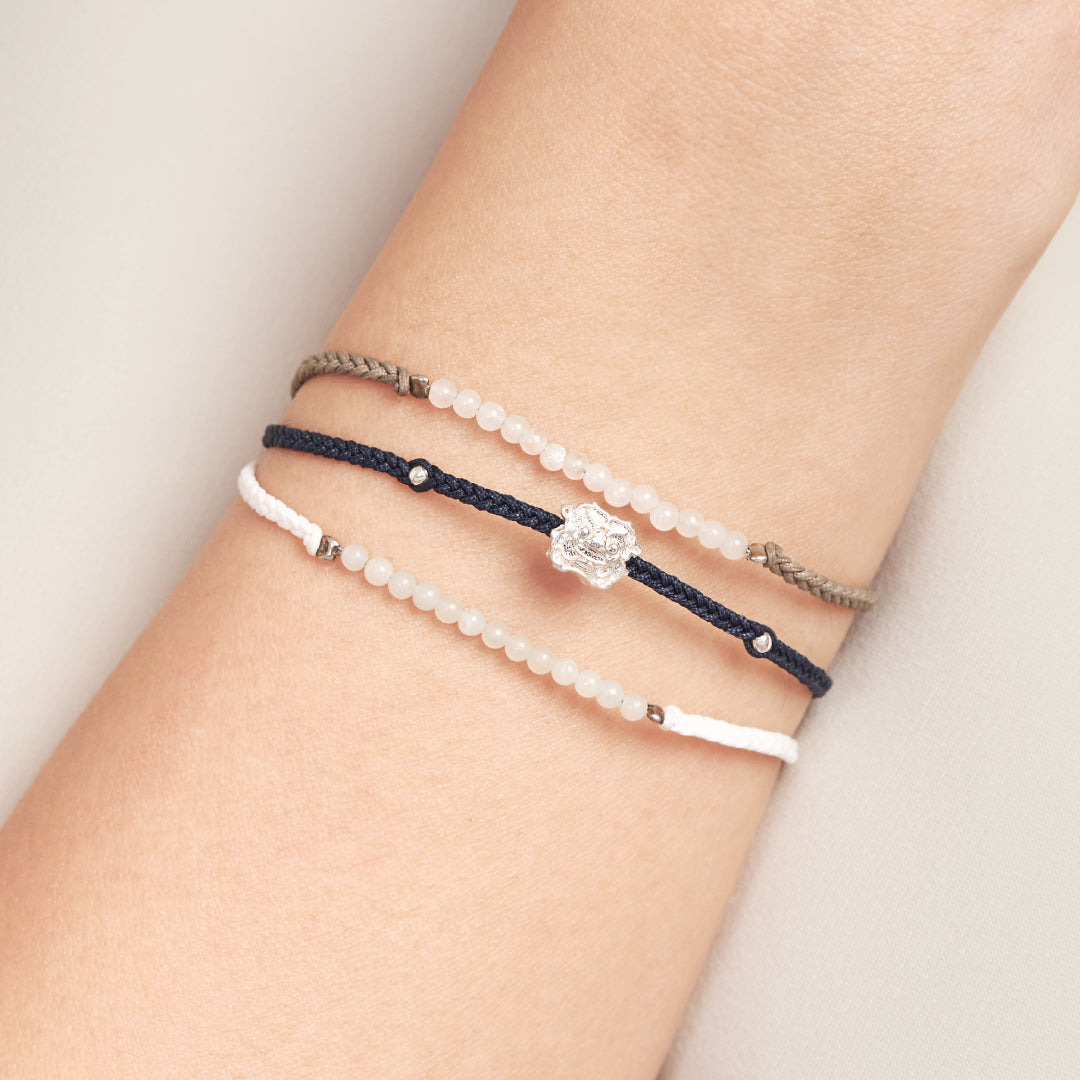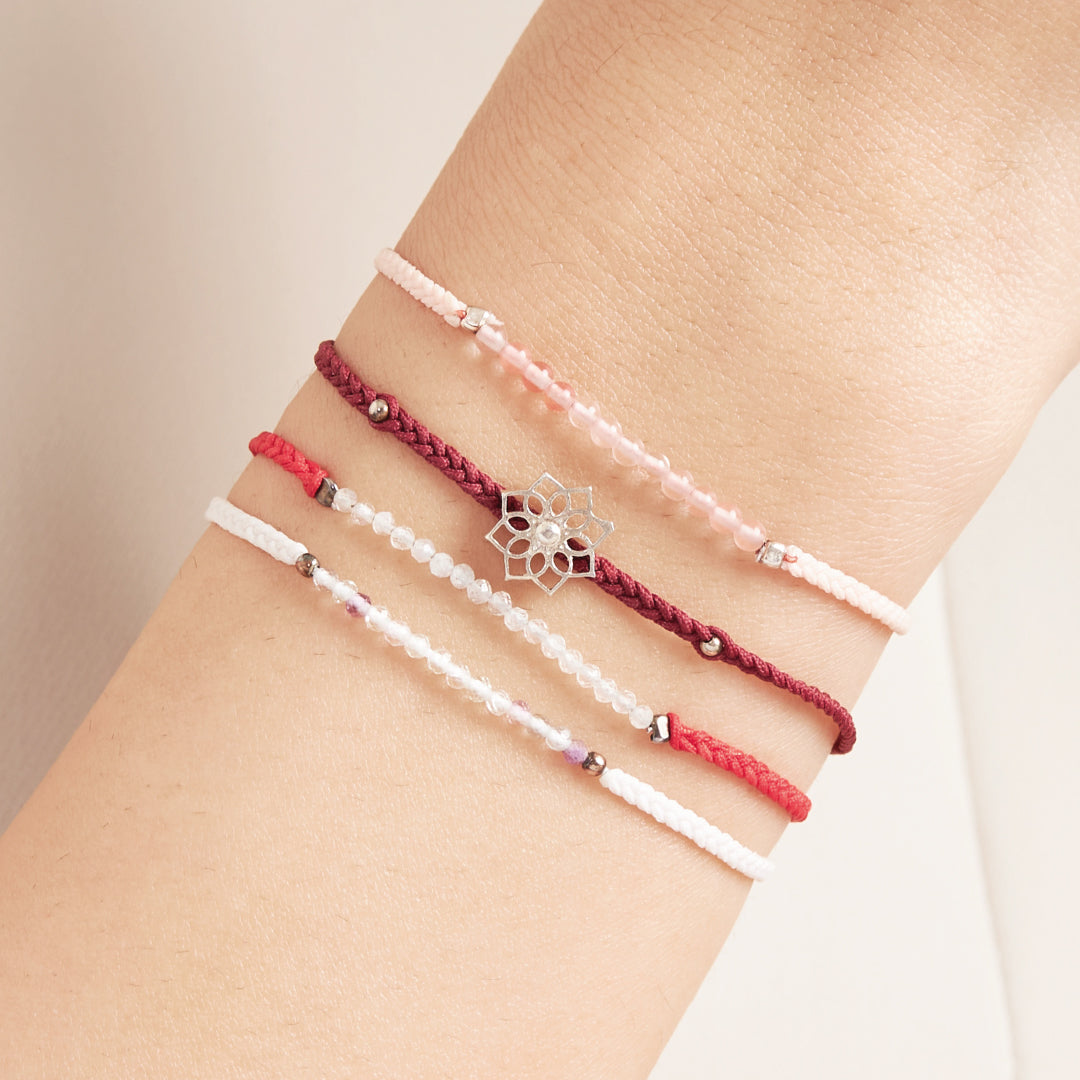 象头神:智慧之神、破除障碍之神。象头神是排除障碍之神,是财神,是命运之神,是学识之神。
海蓝宝石 (Aqumarine):象征着勇敢,招财进宝,很适合需要商务谈判的人佩戴。
紫石英 (Amethyst):让心灵得到安慰,扫除烦恼、怒气,是一种护身符消除磨难。
红纹石 (Rhodochrosite):让身心更加的平静,款与包容的结合,让我们更喜欢身边的人。
SILVER EDITION
Aquamarine a stone of courage and protection, it is used to enhance your communication ability. Aquamarine is a perfect stone to raise and lean on when you feel loss. This bracelet is worn as a reminder that you will be saved.
Amethysta gemstone of protection. It plays role as a barrier against lower energies, stress and unhealthy environments. This bracelet is as a reminder that you will be protected.
Rhodochrosite a highly powerful symbol for emotional healing. It can embrace your inner child. The beauty of this bracelet will be your reminder to possibly spread unconditional love to yourself and anyone around you.
The Power of Ganesha
The patron of arts and sciences & the deva of intellect and wisdom,bringing Intelligence and success for educators and workers. Ganesha is also known as the deva of arts. The holder will be successful in any work to be done.
See our inspiration