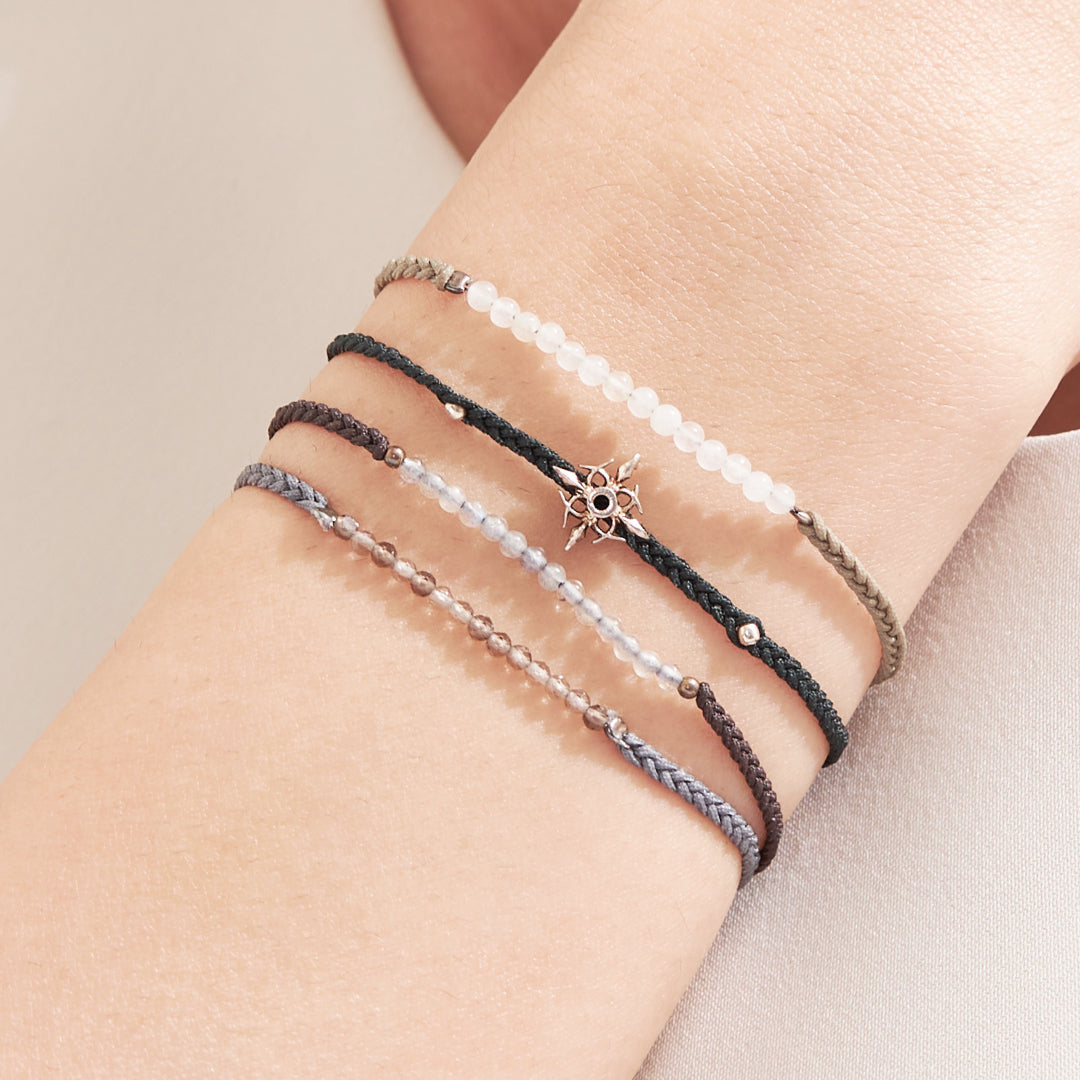 *** Pre-order ***
佛陀赐经:增加善缘,声望,荣誉,佛陀赐经像是一层护身符,环绕在我们身边保护、遮挡厄运,而且还人见人爱,长辈扶持。
拉长石 (Labradorite):阻挡噩运,是初始和同意之石,也是艺术的启蒙。
藏青蓝如愿骨 (Navy wishbone):是象征着幸运,让手链时刻提醒好运降临的寓意。
白珊瑚 (White Coral) :让我们能在压力大的环境下,任然屹立不倒,忍耐坚强,不管我们遇到什么困难都会迎刃而解。
SILVER EDITION
Labradorite a stone that helps purifying your energy. This stone will bring you closer to discovering your dreams and uncovering your destiny. This bracelet is as a reminder that your dream will definitely come true.
Navy Wishbone a symbol of good luck that helps your wish come true if you believe with your whole heart. This bracelet is as a reminder that will bring a good fortune in your life.
White Coral a gemstone that symbolizes immortal fortune. The power of white coral would purify any negative energy and gently attract positive energy. This bracelet is a reminder that positive energy is the key of happiness.
The Power of Mong Kut Phra Puth Jao
Enhance merit, prestige, reputation like a crown to cover body,preventing the holders from bad luck and obstacles, bringing success in to lives, excellence in mercy and charm, being loved by human and deva.
See our inspiration