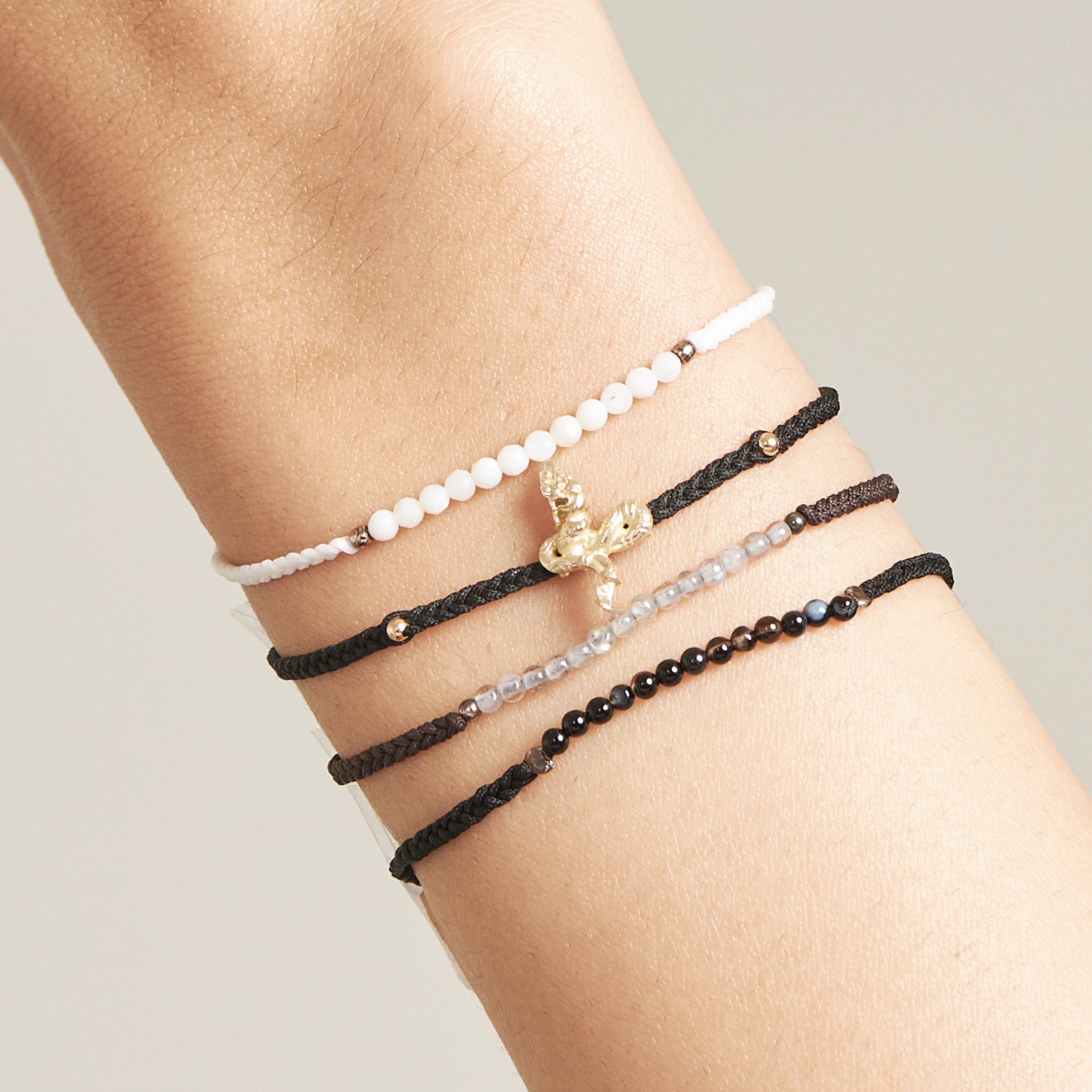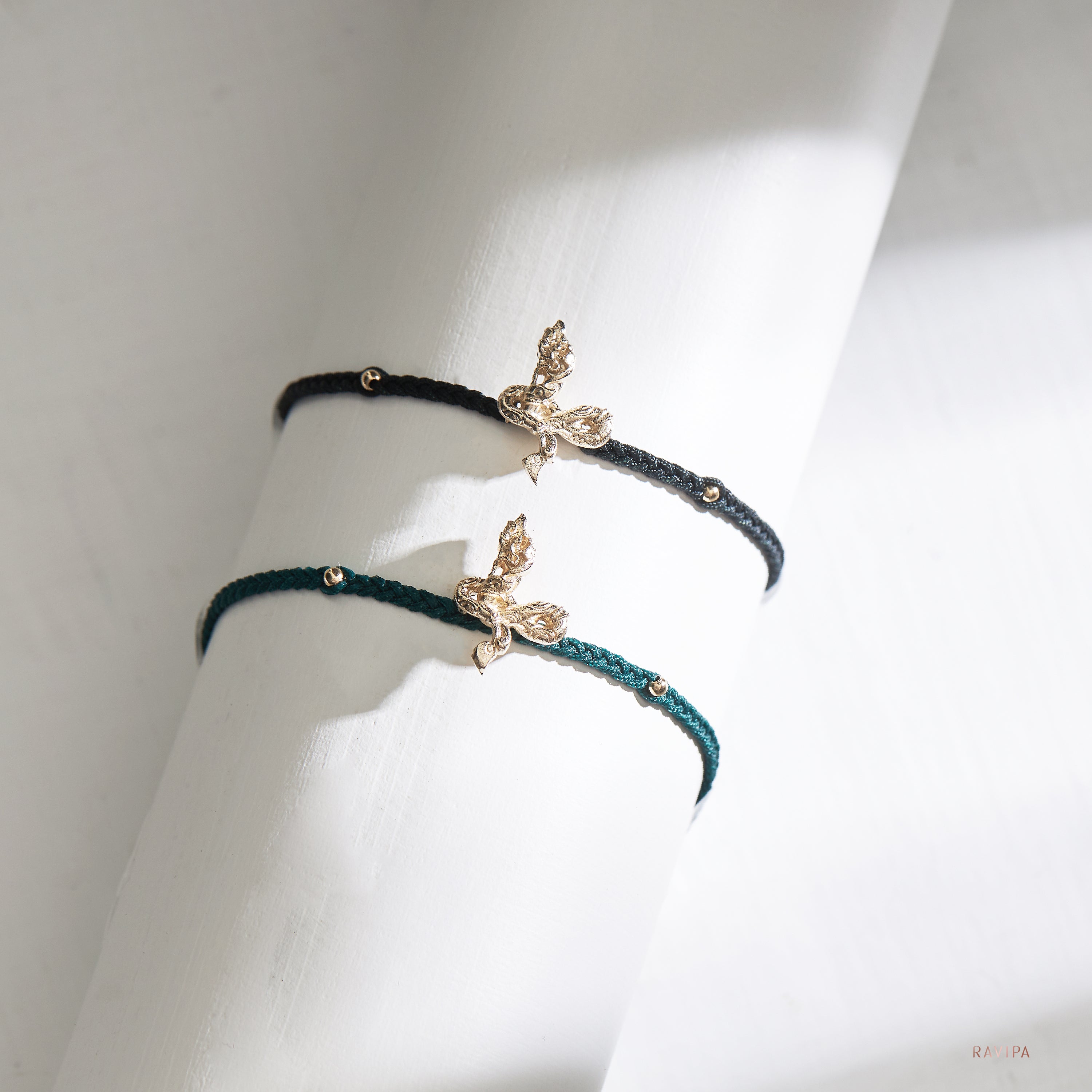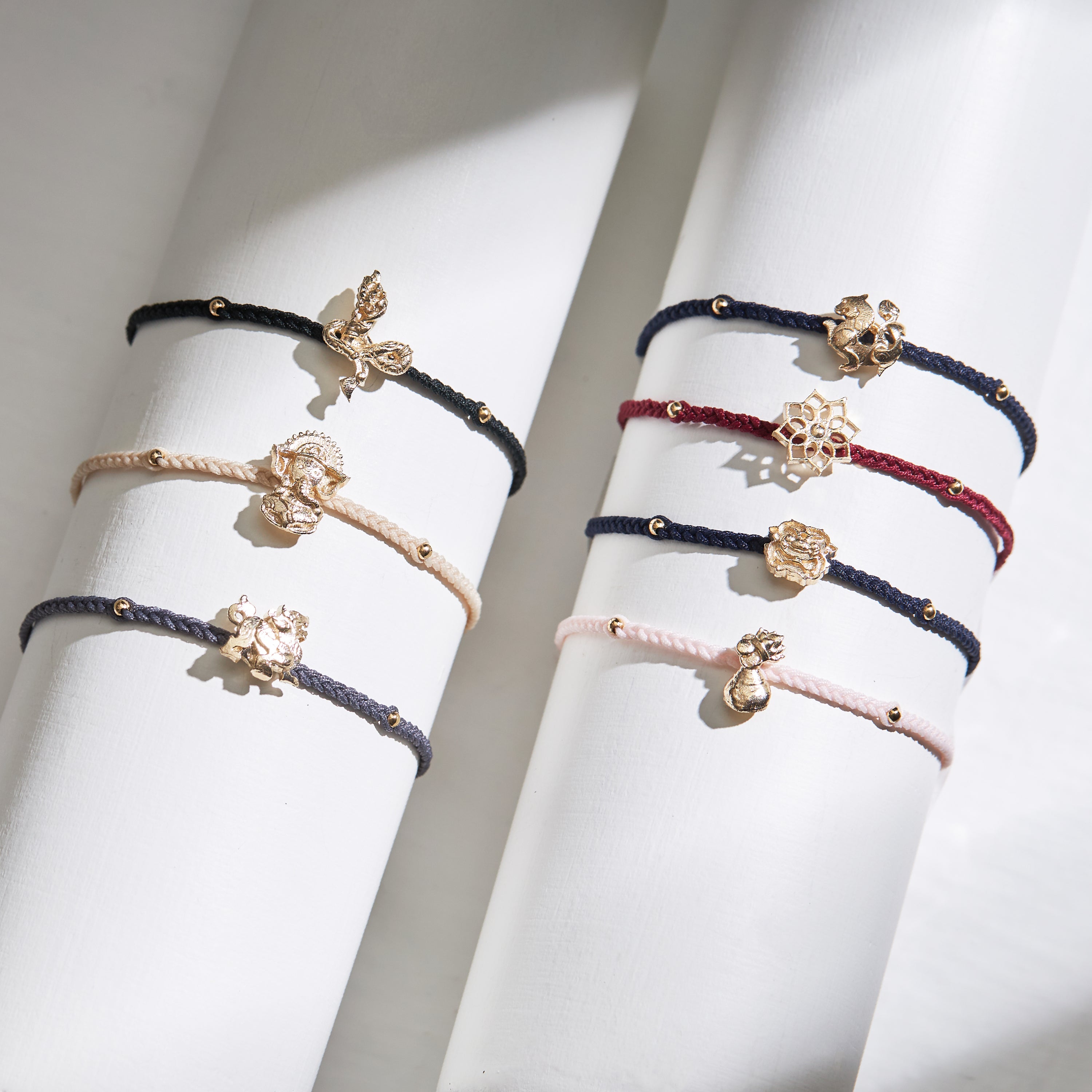 Naga | Special Edition Golden Gold
Naga
The Naga was inspired by the divine being according to the culture around the Mekong river area referring to happiness, prosperity, and health. The best way of Naga worship is meditating and praying. 
Naga comes with 2 designs.
1. Black Naga, a bracelet helping you to be more authoritative in your workplace.  
2. Green Naga, a bracelet making you more focused and conscious in everything
    you do.
Naga | Special Edition Golden Gold