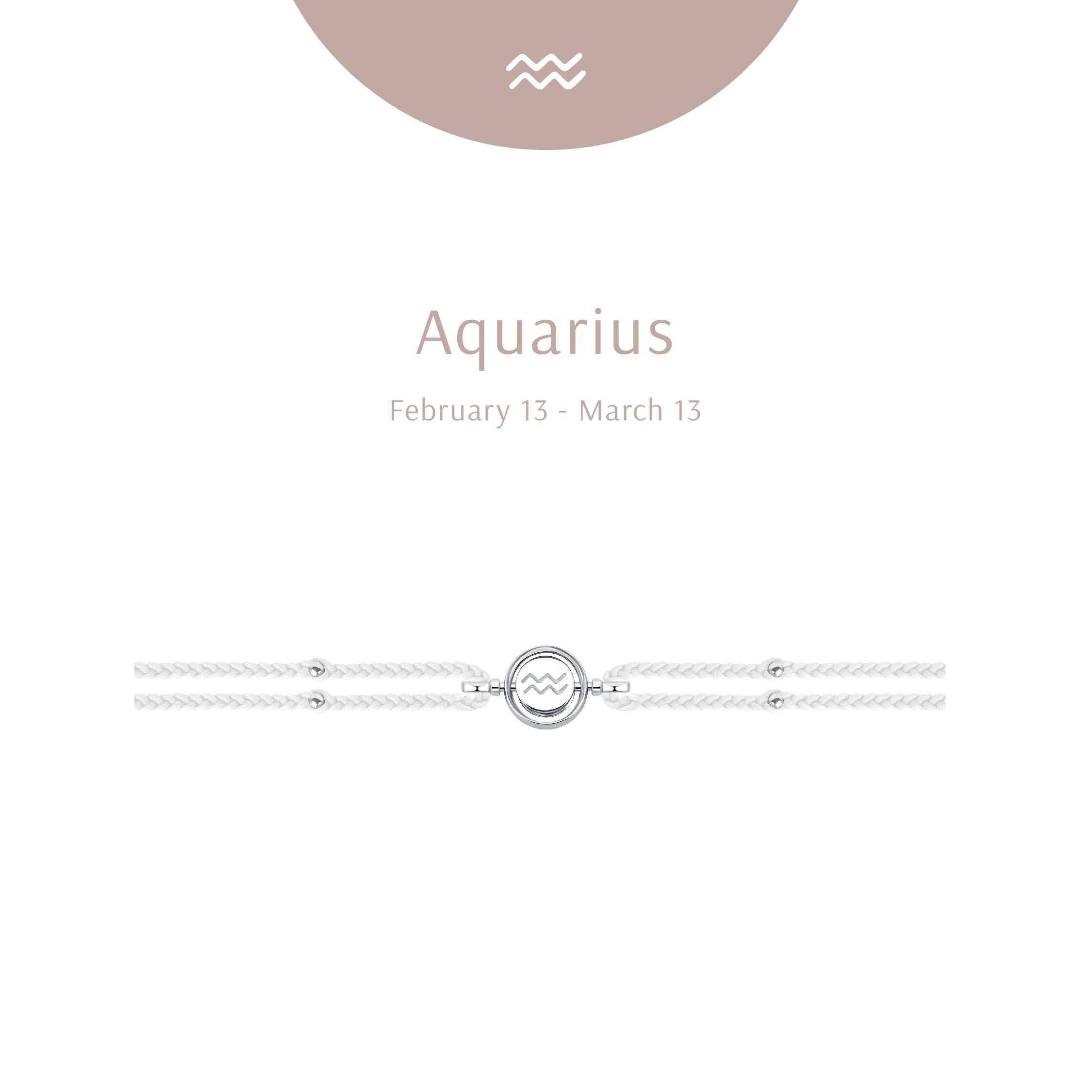 Aquarius
Independent ✧ Inventive ✧ Intellectual
Symbol: The Water Bearer
Dates: February 13 - March 13
Ruling Planet: Saturn
Element: Air
Aquarius Personality Traits
Strengths: Aquarians are extremely confident, independent, intelligent, and helpful. They are very sincere and attractive, so they are loved by those around them. They are also diligent and hardworking.
Weaknesses: Aquarians tend to be forgetful, reckless, emotional, and stubborn sometimes.
Elemental Compatibility   
Air - Air: The Air Element encourages wisdom, aptitude, intelligence, adaptability, and positive thinking. It helps individuals become more confident and believe in their potential to reach their goals with strong passion.